Pengarusutamaan Islam: Studi Atas Upaya Jamaah Jam'iyyatul Islamiyah Menangkal Isu Penyesatan dan Memperoleh Penerimaan Publik di Palembang
Herwansyah Herwansyah

Fakultas Ushuluddin dan Pemikiran Islam Universitas Islam Negeri Raden Fatah Palembang
Abstract
In its development, Jam'iyyatul Islamiyah was full of controversy. Despite its further development, the movement is often considered as having teachings that are not in accordance with Islamic views. Deviance of this movement can be seen from documents published by the West Sumatra High Prosecutor's Office, West Sumatra MUI and Jambi MUI. There are three reasons why Jam'iyyatul Islamiyah can survive. First, the movement chose to cooperate with the Indonesian Religious Councel (MUI) by adhering to recommendations so that its teachings were revised. Second, the movement is inclusive, and finally the movement seeks to approach the elite in its various activities is characterized by the seminars it holds.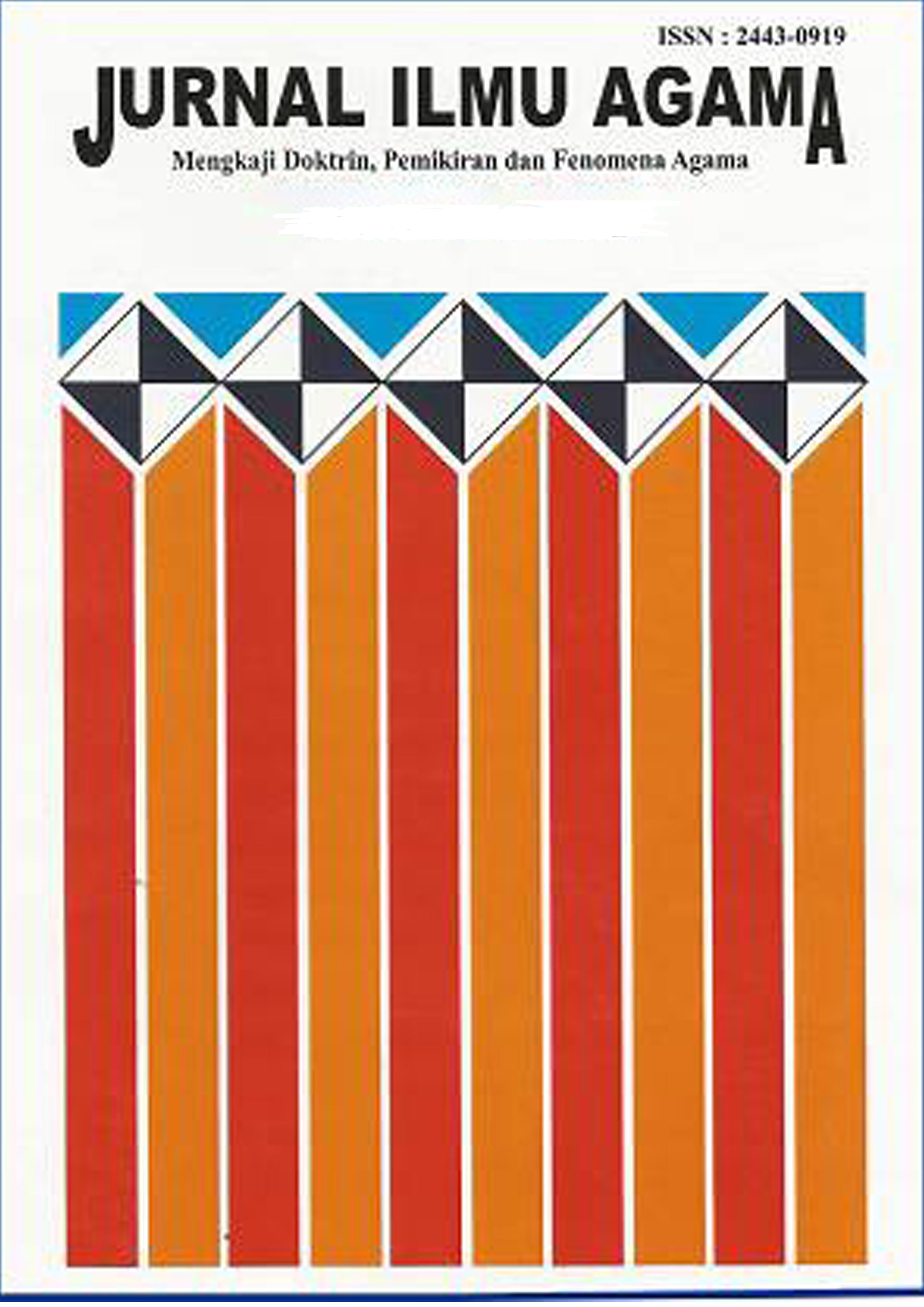 How to Cite
Herwansyah, H. (2018). Pengarusutamaan Islam: Studi Atas Upaya Jamaah Jam'iyyatul Islamiyah Menangkal Isu Penyesatan dan Memperoleh Penerimaan Publik di Palembang. Jurnal Ilmu Agama: Mengkaji Doktrin, Pemikiran, Dan Fenomena Agama, 19(2), 235-247. https://doi.org/https://doi.org/10.19109/jia.v19i2.2917
The requirements that must be met by the author are as follows:
The author saves the copyright and gives the journal simultaneously with the license  under 

Creative Commons Attribution License 

which permits other people to share the work by stating that it is firstly published in this journal.
The author can post their work in an institutional repository or publish it in a book by by stating that it is firstly published in this journal.
The author is allowed to post their work online (for instance, in an institutional repository or their own website) before and during the process of delivery. (see

Open Access Effect

).