TERAPI HOLISTIK DALAM PERAN YESUS SEBAGAI TABIB KARISMATIK
Nur Fitriyana

Fakultas Ushuluddin dan Pemikiran Islam Universitas Islam Negeri Raden Fatah Palembang
Abstract
Jesus was understood as an ordinary human being at his first appeareance, then he appeared as a rabbi, messiah and prophet, and performed his role not only as a charismatic rabbi or a prophet, but also a charismatic physician. Jesus implements loving others, by healing sick people in a different way from the practices that occur in their society. He is not a medical expert and not a professional doctor. Although in his day there were many doctors and physicians, but the amount was little and their knowledge about medicine was very limited. Moreover, poor people are rarely able to pay them. Besides that there are also professional exorcists who are able to expel evil spirits by using ancient ceremonial formulas in the form of incantations, symbolic actions, certain items and mention of someone's name. Sometimes saints also appear who are able to bring rain and heal with simple and spontaneous prayer to God. It seems that Jesus is using a different therapy from his day, which is holistic therapy. In the world of medicine, it is known as holistic medicine, which is synergizing the physical, mental, spiritual and emotional elements of a person in maintaining their health.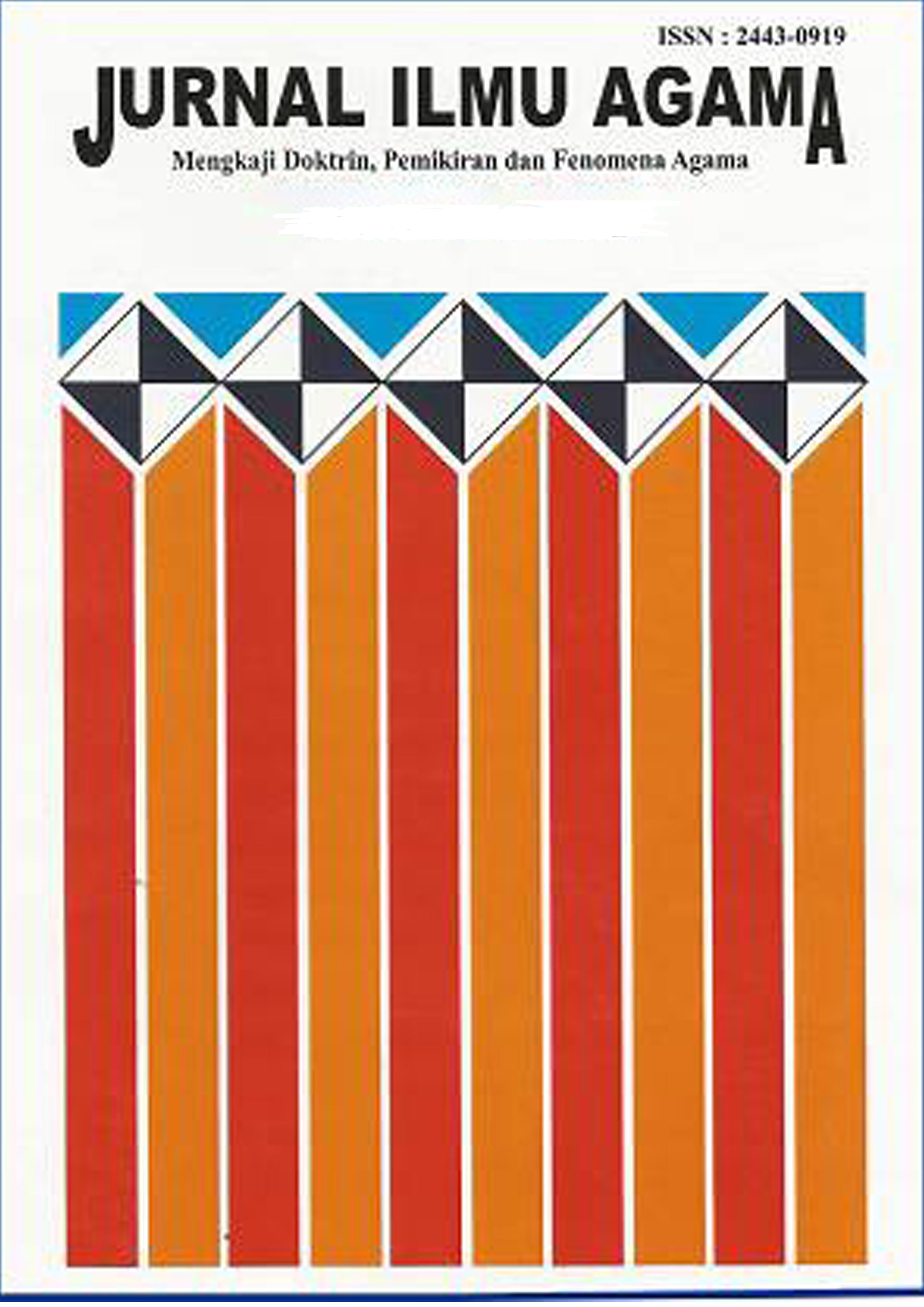 How to Cite
Fitriyana, N. ( ). TERAPI HOLISTIK DALAM PERAN YESUS SEBAGAI TABIB KARISMATIK. Jurnal Ilmu Agama: Mengkaji Doktrin, Pemikiran, Dan Fenomena Agama, 19(2), 259-272. https://doi.org/https://doi.org/10.19109/jia.v19i2.2923
The requirements that must be met by the author are as follows:
The author saves the copyright and gives the journal simultaneously with the license  under 

Creative Commons Attribution License 

which permits other people to share the work by stating that it is firstly published in this journal.
The author can post their work in an institutional repository or publish it in a book by by stating that it is firstly published in this journal.
The author is allowed to post their work online (for instance, in an institutional repository or their own website) before and during the process of delivery. (see

Open Access Effect

).