PENINGKATKAN KETERAMPILAN MENGAJAR GURU SMP MATA PELAJARAN IPA DALAM MENERAPKAN PENDEKATAN SAINTIFIK
Sophuan Sophuan

Widyaiswara LPMP Provinsi Sumatera Selatan
Keywords:
Teaching Skills, Scientific Approach
Abstract
Based on observation result, study documentation of interview and questionnaire that was given to the students, problems found, the teaching skills of junior high school science teachersat STOof Ogan Ilir regency inapplying scientific approach had been still low, this research was conducted with the aim to investigate whether STO activity ofOgan Ilir regency could improve the teaching skills of junior high school science teachers in Ogan Ilir regency in implementing the scientific approach. The methodology used in this research is action research which was conducted for three cycles. Each cycle consists of, planning, execution, observation, evaluation and reflection. The result showed that the teaching skill of junior high school science teachers in applying scientific approachhad improved significantly from the first cycle to the second cycle, and from the second cycle to the third cycle. Increasing of teaching skills of science teacher in applying scientific approach was the effect of STO activity.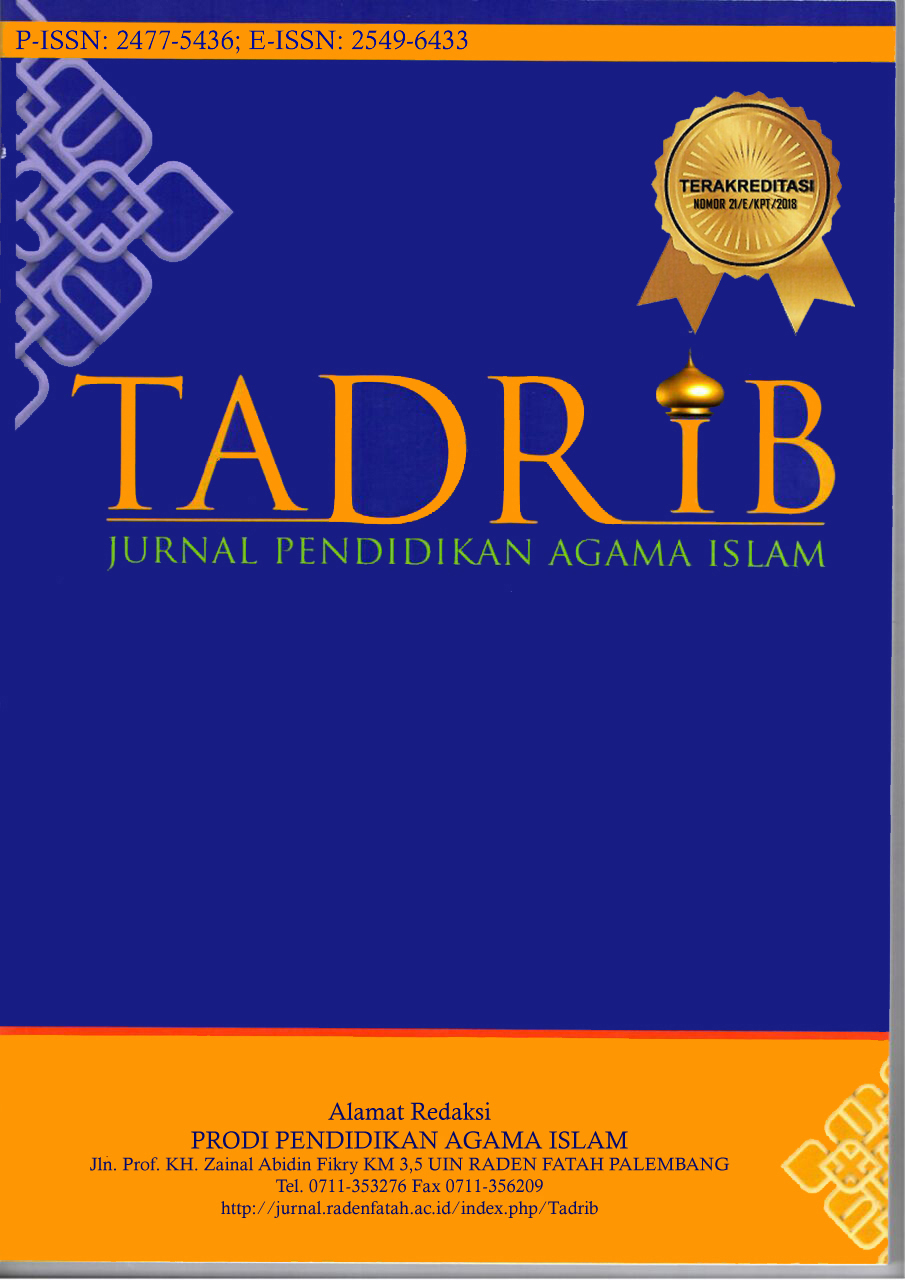 How to Cite
Sophuan, S. ( ). PENINGKATKAN KETERAMPILAN MENGAJAR GURU SMP MATA PELAJARAN IPA DALAM MENERAPKAN PENDEKATAN SAINTIFIK. Tadrib: Jurnal Pendidikan Agama Islam, 4(2), 335-355. https://doi.org/https://doi.org/10.19109/tadrib.v4i2.2860

This work is licensed under a Creative Commons Attribution-ShareAlike 4.0 International License.