MODEL DAN PENDEKATAN PENDIDIKAN AGAMA ISLAM BAGI REMAJA DI KELURAHAN TENGAH PADANG KOTA BENGKULU
Qolbi Khoiri

Pascasarjana IAIN Bengkulu
Keywords:
Juvenile Delinquency, Preventio, Family
Abstract
The pattern of implementation Islamic Religious Education for Children in the Middle Village Bengkulu city of Padang is in the form of religious education teaching and guiding the implementation of religious orders, supervise the child's behavior and reprimand them when doing that are not good. In addition, the family attempt provide all the needs of the children like to send them to a religious school and meet the needs of the child. Significantly shows that Islamic religious education in the family was instrumental in shaping the behavior of children, but not fully be seen in reality. The result of this discussion also shows that there are still many parents who do not understand the urgency of religious education in the family, because the majority of the parents surrender completely moral education of children in educational institutions.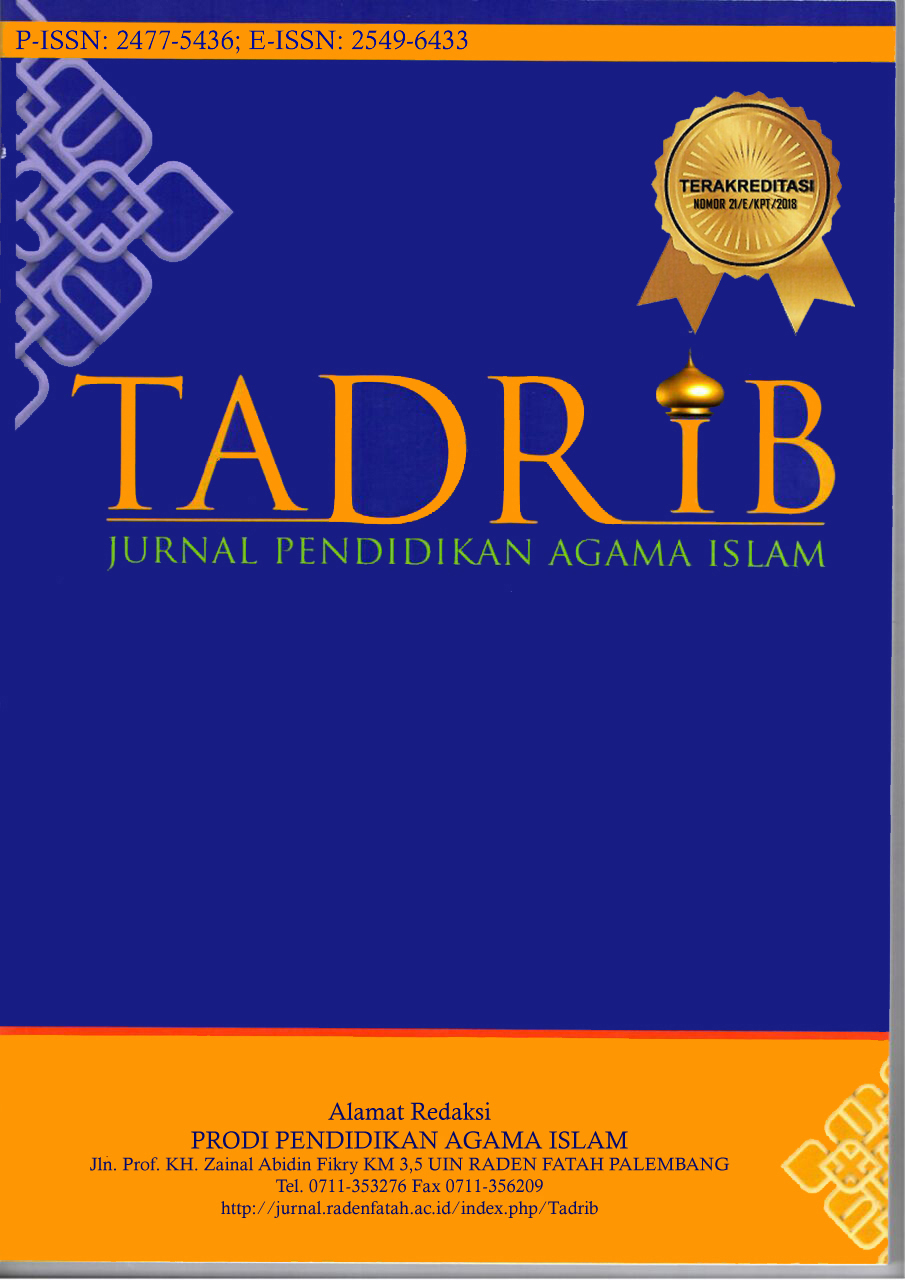 How to Cite
Khoiri, Q. ( ). MODEL DAN PENDEKATAN PENDIDIKAN AGAMA ISLAM BAGI REMAJA DI KELURAHAN TENGAH PADANG KOTA BENGKULU. Tadrib: Jurnal Pendidikan Agama Islam, 4(2), 301-318. https://doi.org/https://doi.org/10.19109/tadrib.v4i2.3064

This work is licensed under a Creative Commons Attribution-ShareAlike 4.0 International License.