PENGARUH MODEL PROBLEM BASED LEARNING (PBL) BERBANTU MEDIA ALAT PERAGA TERHADAP MOTIVASI BELAJAR SISWA KELAS XI IPA PADA MATERI SISTEM PEREDARAN DARAH
Kismiati Kismiati

Fakultas Ilmu Tarbiyah dan Keguruan, UIN Raden Fatah Palembang

Nurlaeli Nurlaeli

Fakultas Ilmu Tarbiyah dan Keguruan, UIN Raden Fatah Palembang

Anita Restu Puji Raharjeng

UIN Raden Fatah Palembang
Abstract
Problem Based Learning model is a way of presenting the lesson material by making the problem as a starting point for discussion to be analyzed and synthesized in an attempt to find solutions or answers by students. Problem Based Learning helps the media of visual aids can create a more enjoyable learning atmosphere, make students active and make students have the motivation in following the learning. This study aims to determine the effect of model problem based learning (PBL) assisted visual media aids to student learning motivation on the circulatory system material XI Science class the one of the MA in Palembang. This type of research is quantitative with research design using non-equivalent control group design. The sample of this research is the students of class XI Science 2 as much as 43 people (experimental class) and 36 students of class XI Science 1 (control class) selected by using purposive sampling technique. Data collection techniques in the form of documentation, observation, and questionnaire motivation to learn students. Based on the data analysis, there is a difference between learning motivation of experimental class and control class, hence can be concluded alternative hypothesis (Ha) accepted, meaning that problem based learning model (PBL) assisted by visual aids media influence to student learning motivation. The conclusion of this research is based on questionnaire and questionnaire analysis of learning motivation revealed that model of problem based learning assisted by visual aids media influence student learning motivation on blood circulation system class XI. It is proved that the students 'learning motivation has differences in the questionnaire value of students' learning motivation between classes treated with 81,9 with classes not treated with an average of 71,0.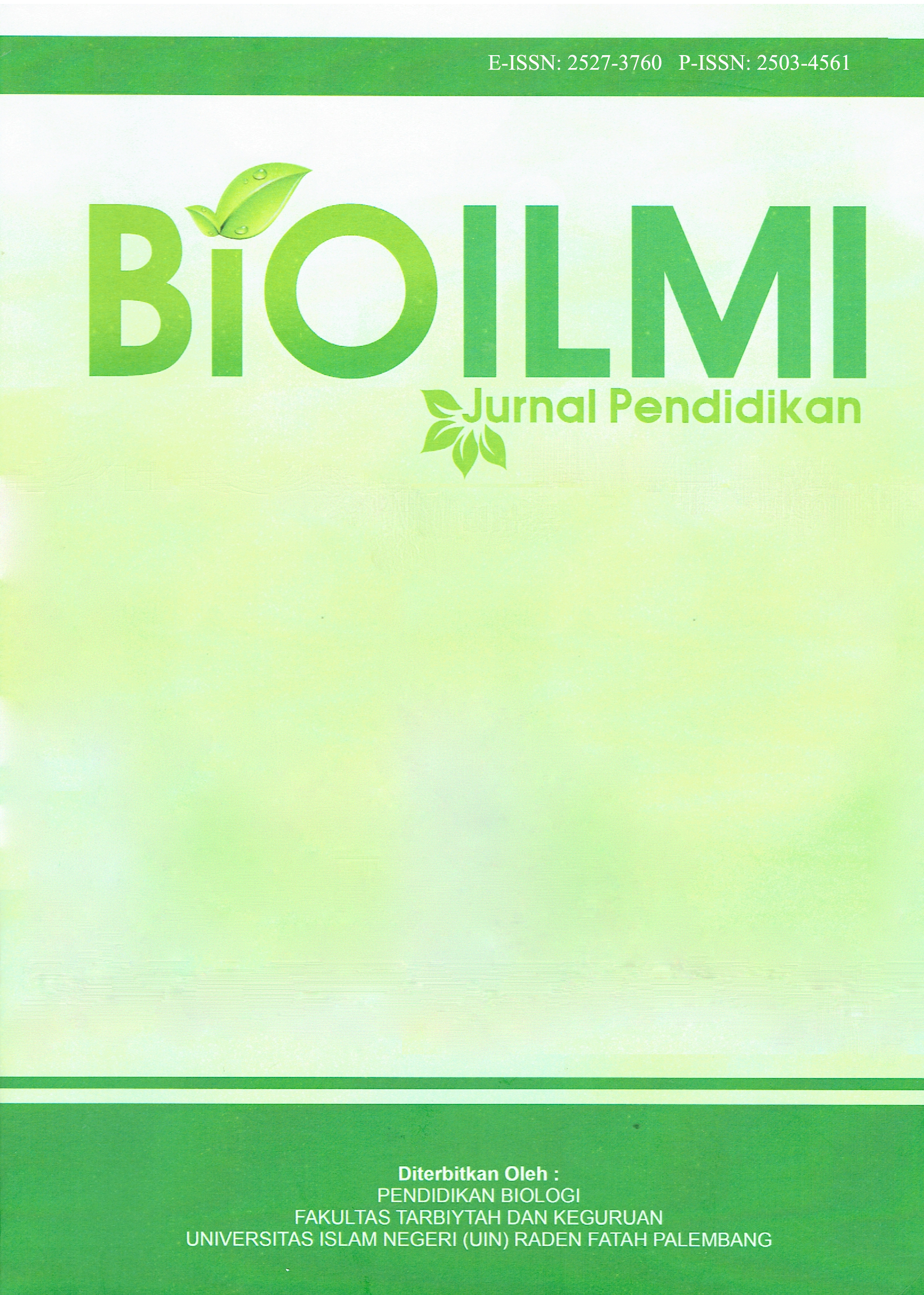 The author saves the copyright and gives the journal simultaneously with the license  under Creative Commons Attribution License which permits other people to share the work by stating that it is firstly published in this journal.
The author can post their work in an institutional repository or publish it in a book by by stating that it is firstly published in this journal.
The author is allowed to post their work online (for instance, in an institutional repository or their own website) before and during the process of delivery. (see Open Access Effect).