PENGARUH MODEL PEMBELAJARAN BERBASIS PROYEK TERHADAP KETERAMPILAN PROSES SAINS SISWA KELAS VII
Maya Puspita Sari

Fakultas Ilmu Tarbiyah dan Keguruan, UIN Raden Fatah Palembang

Amilda Amilda

Fakultas Ilmu Tarbiyah dan Keguruan, UIN Raden Fatah Palembang

Sulton Nawawi

Fakultas Keguruan dan Ilmu Pendidikan, Universitas Muhammadiyah Palembang
Keywords:
project based learning, science process skills, environmental management
Abstract
This research aims to know the influence of the application of Project-Based Learning model do the Science Process Skills in environmental management material in VII class. Design research uses the posttest-only control design with quasi experiment method. The sample is 70 students. Based on the results of the analysis of the process of science skills, students indicated that the implementation of learning using project-based learning model is better than the conventional learning model. This can be seen in the calculation of test-t process skills science indicates that the Ha received and H0 is rejected. The results of the analysis of the average score of the science process skills thoroughly indicators in class experiments reached 2,87 with good criteria and in science process skills while students are in control class is 1,73 with enough criteria that means the science process skills grade experiment higher than science process skills class control. Based on the foregoing, Project-Based Learning model influence on Science process skills in environmental management material in VII Class.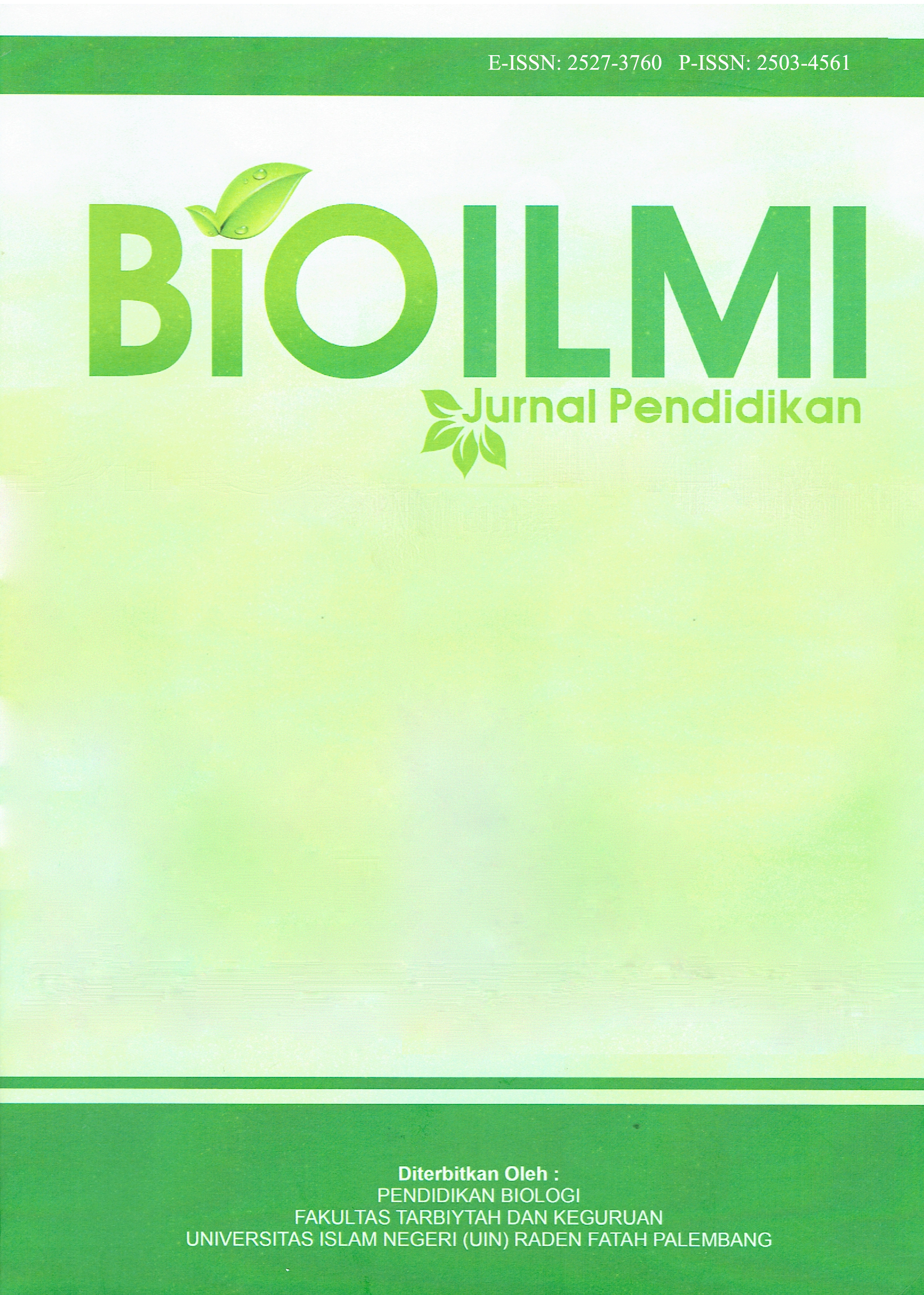 Bio Ilmi: Jurnal Pendidikan oleh http://jurnal.radenfatah.ac.id/index.php/bioilmi disebarluaskan di bawah Lisensi Creative Commons Atribusi-BerbagiSerupa 4.0 Internasional.