PENGARUH MEDIA EDMODO SEBAGAI BASIS E-LEARNING TERHADAP MOTIVASI BELAJAR SISWA PADA MATA PELAJARAN IPA
Iin Royani

Fakultas Ilmu Tarbiyah dan Keguruan, UIN Raden Fatah Palembang

Irham Falahudin

Fakultas Sains dan Teknologi, UIN Raden Fatah Palembang

Gusmelia Testiana

Fakultas Sains dan Teknologi, UIN Raden Fatah Palembang
Keywords:
Etmodo, e-learning, learning motivation, science
Abstract
This research is motivated by teacher-centered learning so that learning takes place in one direction and students have less chance to see real phenomenon or media related to the material. The reality on the ground shows that the media used by teachers in teaching is dominated by conventional media such as PPT and books. The purpose of this study was to determined the effect of Edmodo media as the basis of E-learning on students' learning motivation of science subjects. The sample of this research was students of VII.4 class (experiment) which amounted to 30 students and VII.3 class (control) which amounted to 33 students. Data collection techniques used a motivation level questionnaire. Data analysis used is statistical parametric test by using t test with value dk = 61, significant level 0,05 obtained by tcount value equal to 5,539> ttabel 2,00. Based on the results of research, H1 accepted and H0 rejected means edmodo media as the basis of e-learning influence on students' learning motivation science subjects.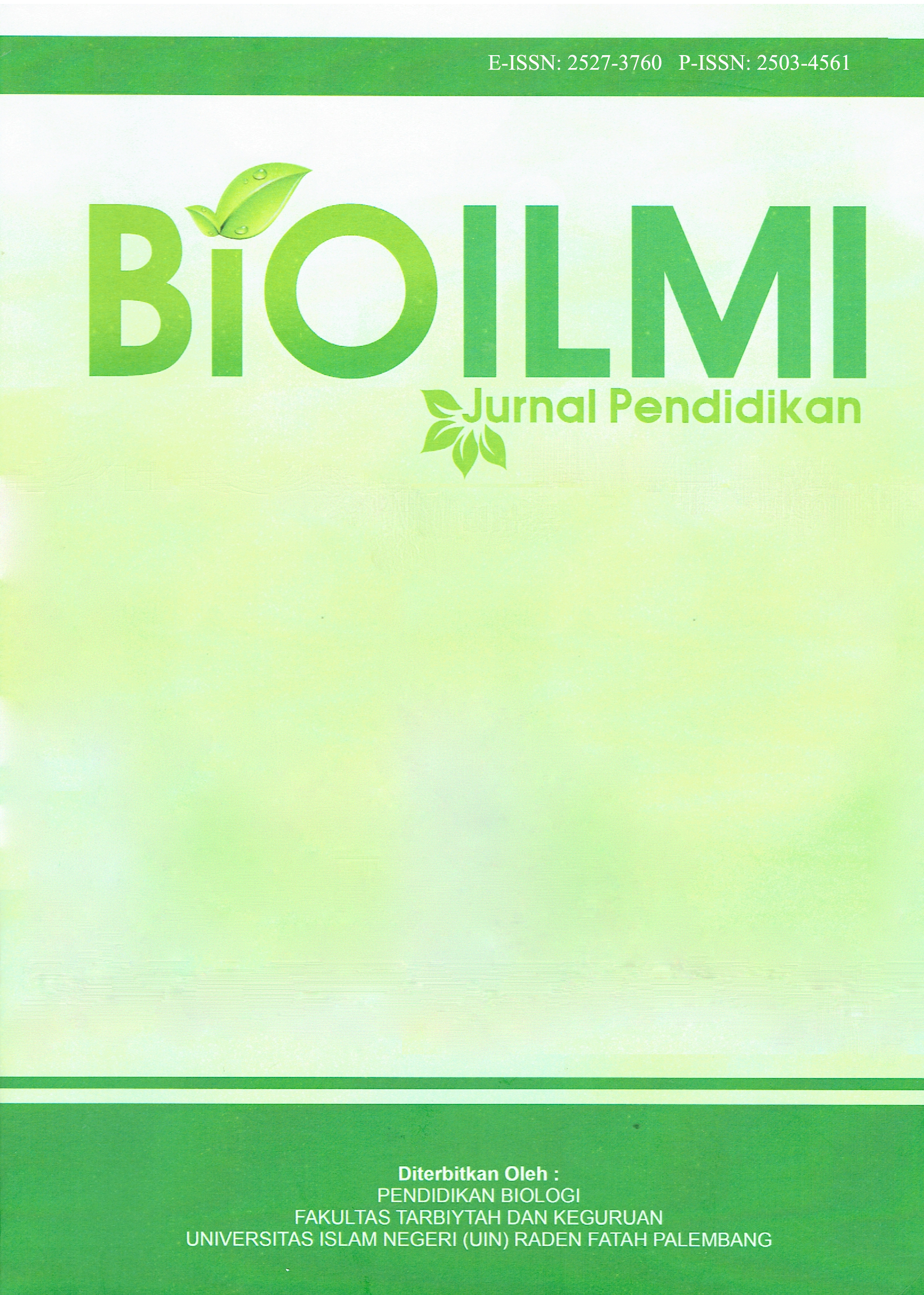 Bio Ilmi: Jurnal Pendidikan oleh http://jurnal.radenfatah.ac.id/index.php/bioilmi disebarluaskan di bawah Lisensi Creative Commons Atribusi-BerbagiSerupa 4.0 Internasional.