An investigation into a link Between Classroom Environment and EFL Student Teachers' Academic Achievement
MEI AFRILIANI

An English Teacher of SMA Muhammadyah Lahat, South Sumatera

MUHAMAD HOLANDYAH

Faculty of Tarbiyah and Teaching Sciences State Islamic University of Raden Fatah
Abstract
The aim of the present study was to investigate the relationship between classroom environment and academic achievement of English Education Study Program students of State Islamic University of Raden Fatah Palembang by conducting correlational research. 366 students of English majors of the second, fourth, and sixth semester took part in the study as the sample by using convenience sampling. The data of this study were collected by administering a questionnaire of College and University Classroom Environment Inventory (CUCEI) to assess classroom environment of the students and the students' cumulative GPA was also used to get the students' academic achievement score. Pearson Product Moment and regression analysis were used to analyze the data. From the analysis, it was found out that the r was 0.296 and it was higher than r-table (0.1059) and the level of probability (p) significance (sig.2-tailed) was 0.000. It means that H0 was rejected and H1 was accepted. This result showed that there was a significant correlation between classroom environment and the students' academic achievement. Additionally, the regression analysis showed that classroom environment contributed only 8,8 % to the students' academic achievement.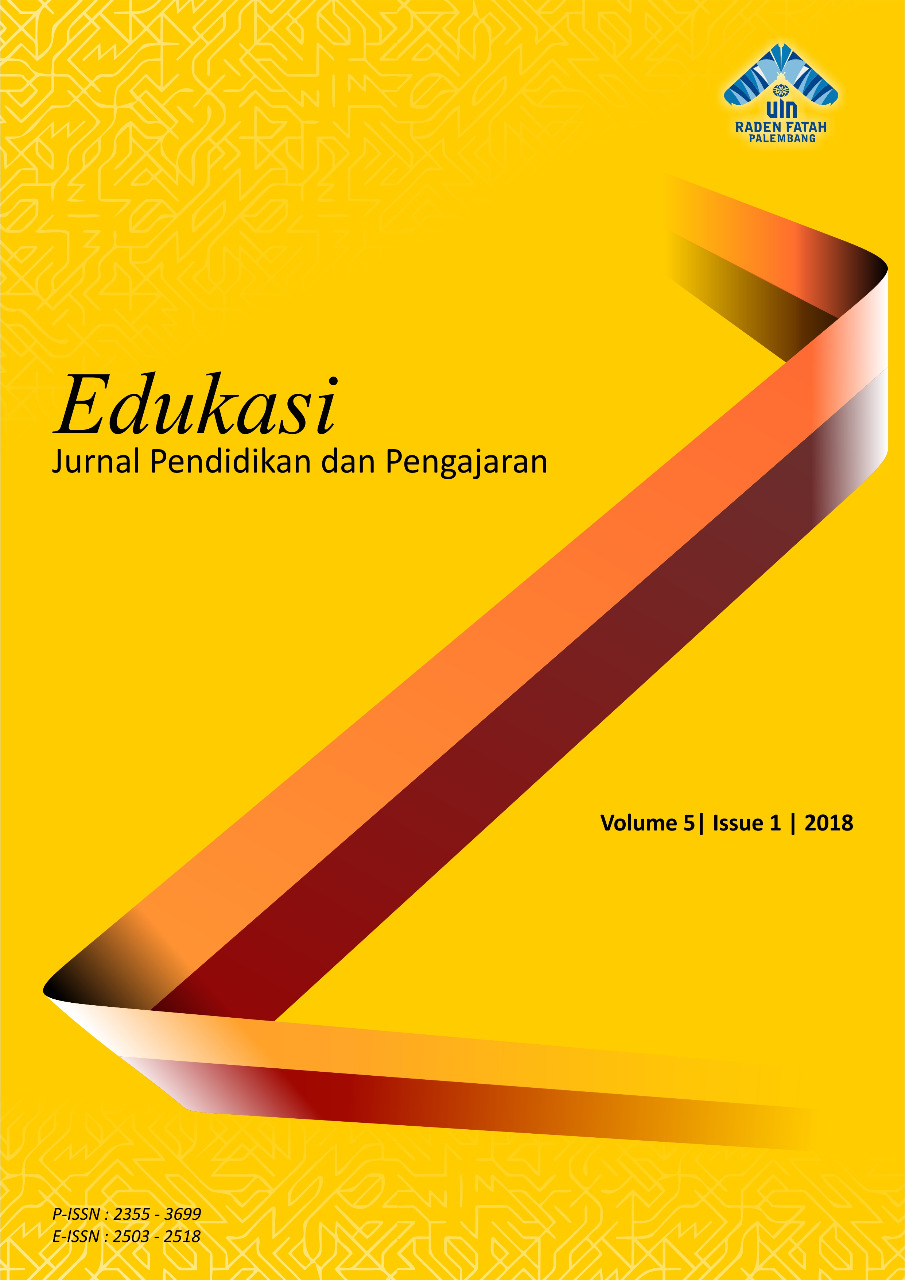 How to Cite
AFRILIANI, M., & HOLANDYAH, M. ( ). An investigation into a link Between Classroom Environment and EFL Student Teachers' Academic Achievement. Edukasi: Jurnal Pendidikan Dan Pengajaran, 5(1), 76-86. https://doi.org/https://doi.org/10.19109/ejpp.v5i1.2051
This work is licensed under a Creative Commons Attribution-NonCommercial-ShareAlike 4.0 International License.
After the manuscript is accepted for publication, authors will be required to sign a copyright transfer form. Copyright will be transferred to State Islamic University of Raden Fatah, Palembang, South Sumatra, Indonesia, via e-mail. A copyright form will be sent to you via e-mail after the accepted manuscript has been submitted.