A Correlation between Self-Confidence and Essay Writing Achievement
ROY MARDIANSYAH

A Teacher of English at Junior High School 44 Palembang
Abstract
This study investigated the correlation between self-confidence and essay writing achievement, and investigated the influence of self-confidence on essay writing achievement of undergraduate English education study program students of one University in Palembang. The design was a quantitative research. The sample of this study was taken from all fourth semester students. The total number of the students was 134 students. Since 10 were absent, the sample of this study was 124 students. The data were obtained from self-confidence questionnaire and writing test. Descriptive statistic, Pearson Product Moment correlation and regression analysis were administered to find out the correlation and the influence between variables. The result indicated that there was a significant correlation between students' self-confidence and essay writing achievement with r-obtained was (.620). It was higher than r-table (.176). Besides, there was also a significant influence of self-confidence on essay writing achievement with 38.5%. This study could have implications for English language teachers or lecturer, learners, and text book writers.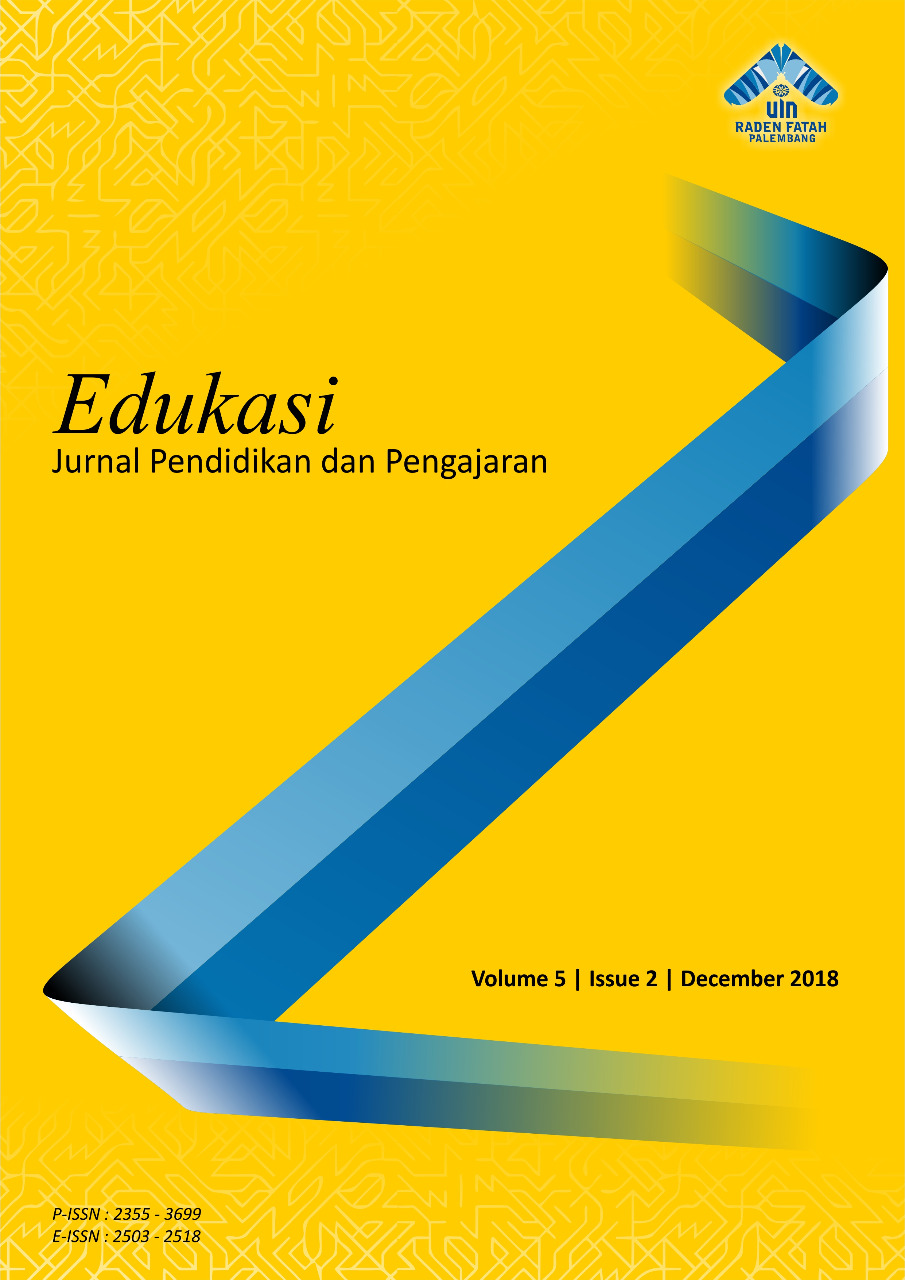 How to Cite
MARDIANSYAH, R. (2018). A Correlation between Self-Confidence and Essay Writing Achievement. Edukasi: Jurnal Pendidikan Dan Pengajaran, 5(2), 154-166. Retrieved from http://jurnal.radenfatah.ac.id/index.php/edukasi/article/view/2326
This work is licensed under a Creative Commons Attribution-NonCommercial-ShareAlike 4.0 International License.
After the manuscript is accepted for publication, authors will be required to sign a copyright transfer form. Copyright will be transferred to State Islamic University of Raden Fatah, Palembang, South Sumatra, Indonesia, via e-mail. A copyright form will be sent to you via e-mail after the accepted manuscript has been submitted.