Reading Attitude and Its Influence on Students' Reading Comprehension
Semi Sukarni

English Education Program, Purworejo Muhammadiyah University, Central Java, Indonesia
Abstract
This paper investigated the level of the students' reading attitude and examined its influence on their reading comprehension in undergradute program of English Education Muhammadiyah Purworejo University. Sixty two students participated in the study. Two types of instruments were used to collect the data, namely reading attitude questionnaire and reading test. The questionnaire is  in Likert-scale type with five responses in term of agreement with the score starts from 5 – 1. The reading test consists of 40 of multiple-choice type items assessing the students reading skills. Descriptive and inferensial statistics were used to analyze the data, including testing the linearity as the assumption of one set data. For doing the analyses, SPSS version 22 was used. The finding showed that the students' reading attitude was high as the mean was 78.66 while, the reading comprehension is sufficient as the mean was 64.02. Reading attitude  had significant correlation toward reading comprehension as the r-value was 0.568. In addition, reading attitude  had positive and significant influence on students' reading comprehension as the R-square= 0.322 with sig. 0.000. Reading attitude  influenced reading comprehension as much as 32.2%, while 67.8% was influenced by other  factors.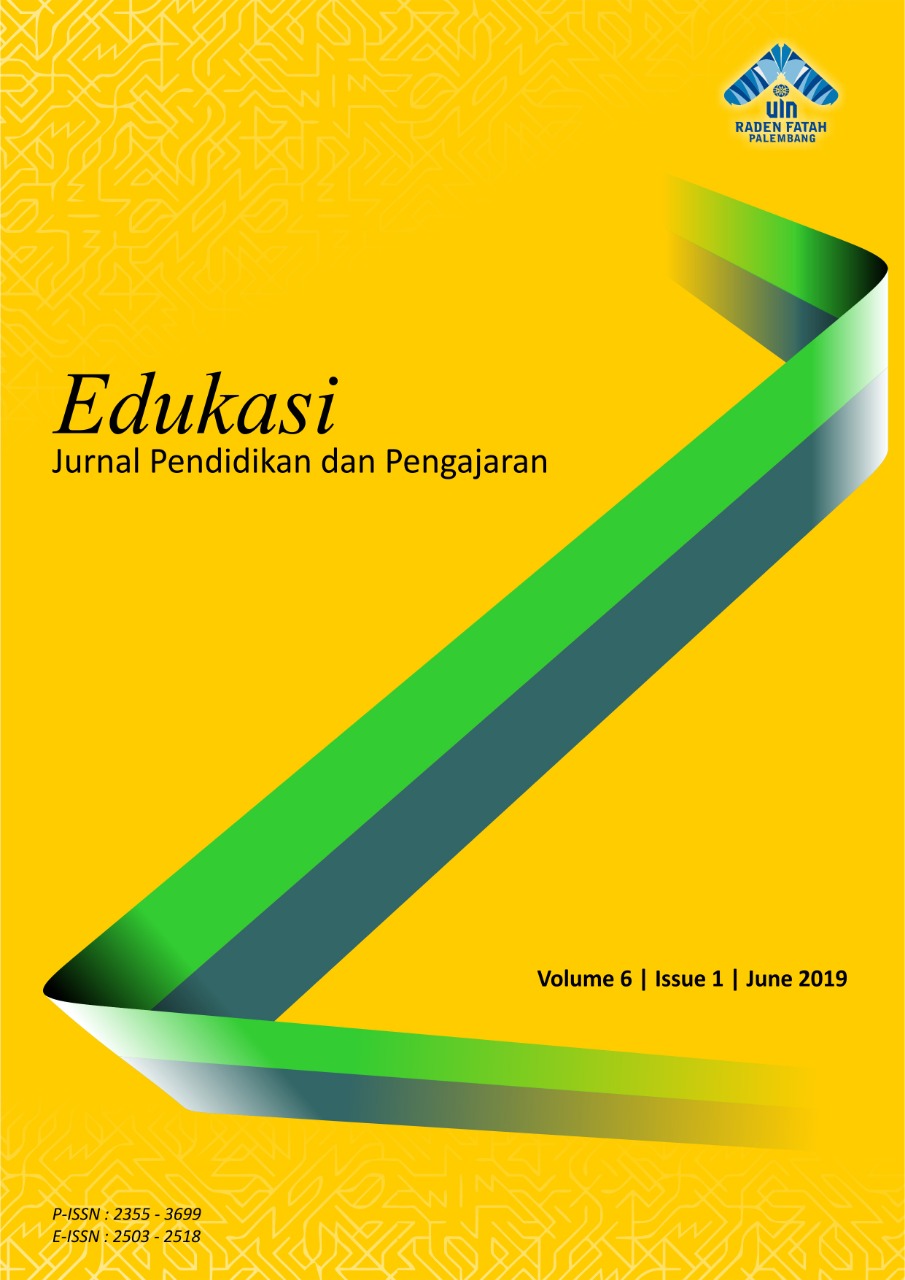 How to Cite
Sukarni, S. (2019). Reading Attitude and Its Influence on Students' Reading Comprehension. Edukasi: Jurnal Pendidikan Dan Pengajaran, 6(1), 193-204. https://doi.org/https://doi.org/10.19109/ejpp.v6i1.2935
This work is licensed under a Creative Commons Attribution-NonCommercial-ShareAlike 4.0 International License.
After the manuscript is accepted for publication, authors will be required to sign a copyright transfer form. Copyright will be transferred to State Islamic University of Raden Fatah, Palembang, South Sumatra, Indonesia, via e-mail. A copyright form will be sent to you via e-mail after the accepted manuscript has been submitted.