Gender Representations in EFL Textbooks
Fren Dwiyan Saputra

Teacher of English in Madrasah in Palembang, South Sumatra
Abstract
This study aimed at finding out the proportion of gender representation in EFL Textbook: When English Rings A Bell VII whether it showed equal proportion or not. The design of this research was content analysis research with 1896 characters and 1344 pictures as the study's data. The procedure of analyzing the data started by classifying the data into male and female division, then it was analyzed based on Brugeilles & Cromer aspects, while the pictures were simply classified into male or female category. The presentation of male and female category was made by drawing the inferences by the researcher. The result of the analysis was made in the form of percentage and inferences. The result of the study showed the percentage of characters of male was 71% and 29% for female category. Under picture analysis, 55% was male category and 45% was female category. It indicated that When English Rings A Bell VII did not have a balance proportion or an equal representation between male and female category, both under characters and pictures analysis.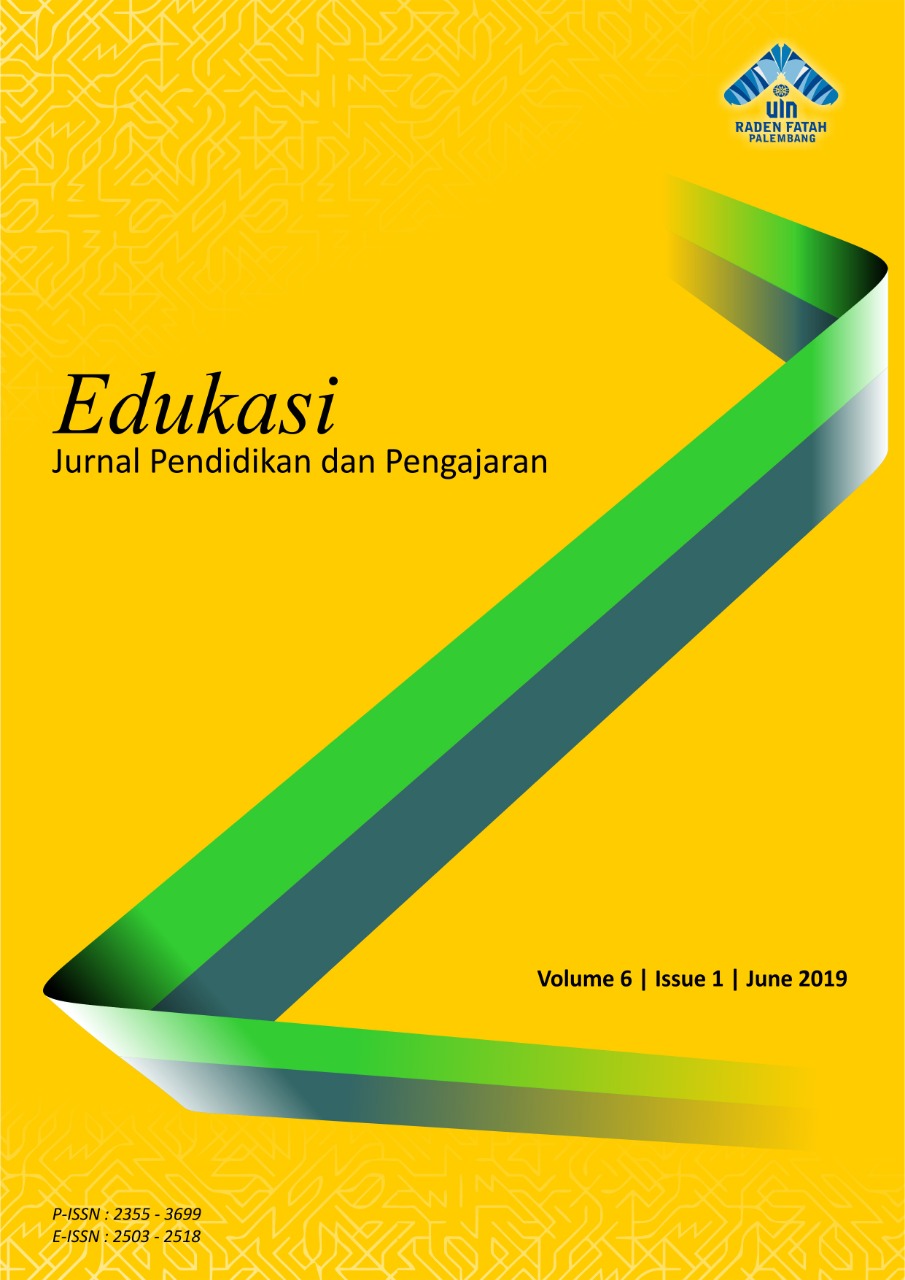 How to Cite
Saputra, F. (2019). Gender Representations in EFL Textbooks. Edukasi: Jurnal Pendidikan Dan Pengajaran, 6(1), 247-259. https://doi.org/https://doi.org/10.19109/ejpp.v6i1.3109
This work is licensed under a Creative Commons Attribution-NonCommercial-ShareAlike 4.0 International License.
After the manuscript is accepted for publication, authors will be required to sign a copyright transfer form. Copyright will be transferred to State Islamic University of Raden Fatah, Palembang, South Sumatra, Indonesia, via e-mail. A copyright form will be sent to you via e-mail after the accepted manuscript has been submitted.