The Effectiveness of Using the Damped Least Squares Inversion Method on the Schlumberger Configuration Curve in Determining Underground Structures
Riska Anjun Putrianti

Universitas Lampung
Abstract
The geoelectrical data processing has been carried out using the Schlumberger method using the damped least squaresinversion program with the geoelectric method to determine the underground structure which is very suitable for cases in asmall scope, for example around the UNILA Football Field area. The data used is the result of measurements made lastyear with the Naniura NRD 300 HF tool. By processing the data using the MATLAB software, the resistivity curve and theactual depth will be obtained which will then be compared with the results of the IPI2WIN software processing. The purposeof this processing is to prove that this method is more effective where the dominant RMS error value is smaller because theiterations that have been carried out make the results quite valid in describing the subsoil layer. With this processing, it ishoped that this method can continue to be developed in further analysis in determining the subsoil layer
References
Ekinci, Y.L dan Alper, D. 2008. A Damped Least-Squares Inversion Program for the Interpretation of Schlumberger Sounding Curves. Department of Geophysical Engineering, Canakkale Onsekiz Mart University, Turkey. Dapat diakses pada: https://scialert.net/abstract/?doi=jas.2008.4070.4078

Meju, M.A. 1994. Geophysical Data Analysis: Understanding Invers Problem Theory and Practice. Society of Exploration Geophysics Course Notes Series, No. 6 Ist Edn., SEG Publisher, Tulsa Oklahoma.

Pinehas, D. Warsa. Determination of Groundwater Surface using Damped Least-Squares Inversion in the Bekasap Field, Riau. Jurnal Geofisika, Available from: https://jurnalgeofisika.or.id/index.php /jurnalgeofisika/article/view/414.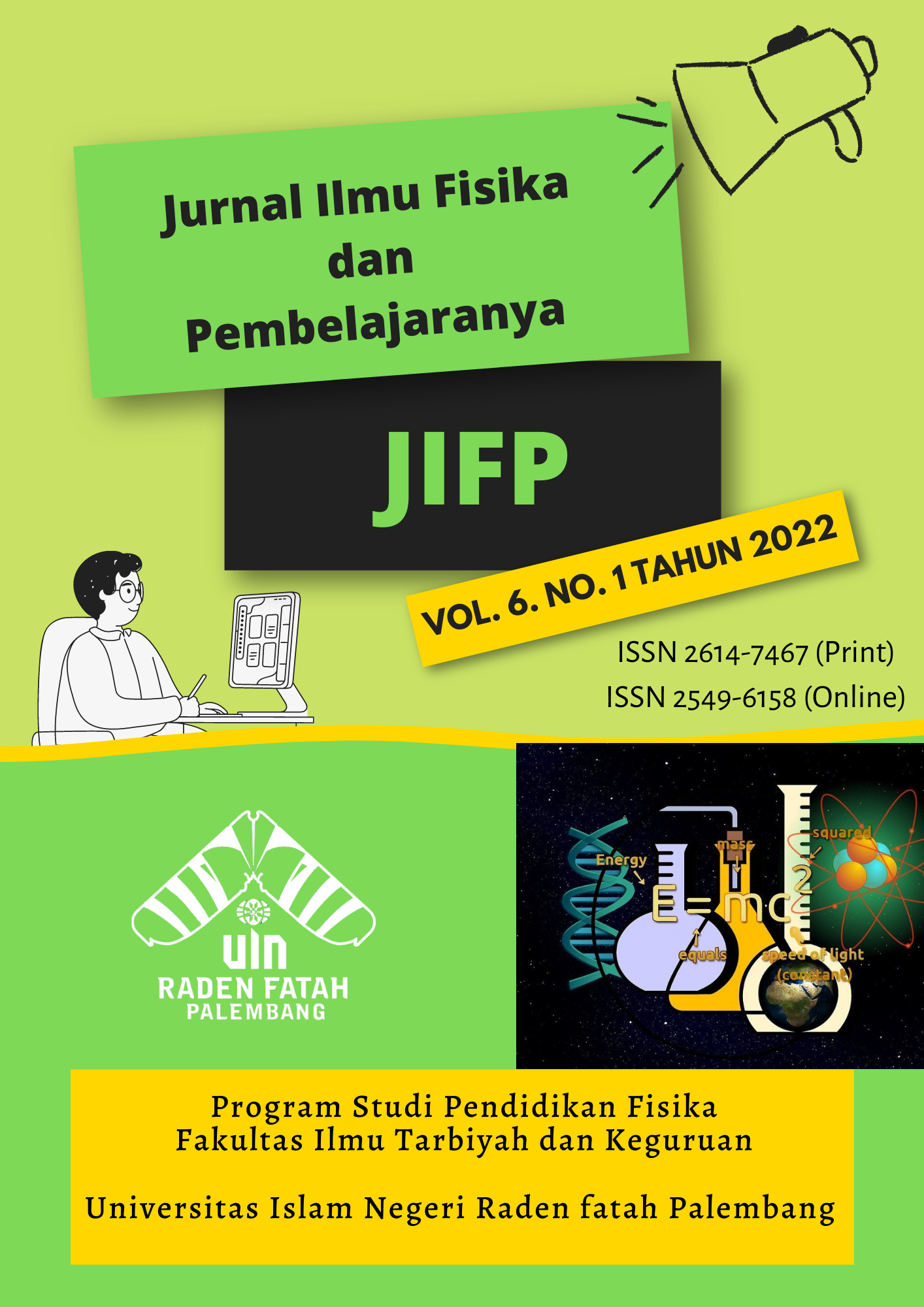 How to Cite
Putrianti, Riska. "The Effectiveness of Using the Damped Least Squares Inversion Method on the Schlumberger Configuration Curve in Determining Underground Structures". Jurnal Ilmu Fisika dan Pembelajarannya (JIFP) 6, no. 1 (June 14, 2022): 28-33. Accessed February 2, 2023. http://jurnal.radenfatah.ac.id/index.php/jifp/article/view/10624.
The names and email addresses entered in this journal site will be used exclusively for the stated purposes of this journal and will not be made available for any other purpose or to any other party.