IMPLEMENTASI LESSON STUDY UNTUK MENINGKATKAN PELAKSANAAN PENDEKATAN SCIENTIFIC GURU KIMIA DI MADRASAH ALIYAH AL-FATAH DAN MADRASAH ALIYAH NEGERI 2 PALEMBANG
Muhammad Isnaini

Universitas Islam Negeri Raden Fatah Palembang

Wiwid P Ningrum
Abstract
The aim of Implementation of lesson study in community service are to improve the quality of teaching and learning using scientific approach. Data sources from 25 teachers of Mathematics and Natural Sciences (chemistry, biology, physics). The implementation is carried out in two cycles, each cycle consisting of the stages of plan, do, and see with the application of learning in the subjects of hydrocarbon chemistry in class XI and chemical bonds in class X. Data collection techniques used are observation with observation sheet instruments and documentation containing photos and videos. Data were analyzed descriptively. Implementation results prove how scientific learning in subjects can improve the quality of learning in chemistry subjects. In class students become more active, learning becomes more conducive, group discussion becomes more lively because all of group members prepare the discussion materials correctly. They are become more enthusiastic and active. In addition, teachers can collaborate, share knowledge and can improve teacher competency and the quality of learning.
References
Bill, C & Bryan, K. (2009). A Brief Introduction to College Lesson Study. Lesson Study Project. Diakses dari http://www.uwlax.edu/sotl/lsp/index2.html

Chamisijatin, L. (2015). Implementasi Lesson study untuk meningkatkan pelaksanaan pendekatan scientific guru IPA SMP Muhammadyah 6 Kabupaten Malang. JINoP (Jurnal Inovasi Pembelajaran), 1(1), 47-60.





Lewis, C., & Tsuchida, I. (1998). A lesson is like a swiftly flowing river: Research lessons and the improvement of Japanese education. American Educator, 22(4), 14-17.

Lewis, C. (2002). Does Lesson Study Have a Future in the United States. Nagoya Journal of Education and Human Development, 2(1), 1-7. Diakses dari http://www.sowi-online.de/journal/2004-1/lesson_lewis.htm

Lewis, C & Perry, R. (2006). Professional Development Through Lesson Study: Progress and Challenges in The U.S. Process and Product Tsukuba Journal of Educational Study in Mathematics, 35(3), 3-4.

Muhaimin & Syamsurizal. (2016). Pengembangan pola pembinaan guru kimia dan matematika dalam implementasi lesson study untuk meningkatkan pelaksanaan pendekatan scientific di man cendikia Kabupaten Muaro Jambi. Jurnal Pengabdian Masyarakat, 31(4), 21-27.

Mulyana, S. (2007). Lesson Study (Makalah). Kuningan: LPMP-Jawa Barat.

Nur, M., & Wikandari, P. (2000) . Pengajaran Berpusat Kepada Siswa Dan Pendekatan Konstruktivis Dalam Pengajaran. Surabaya: Universitas Negeri Surabaya University Press.

Permatasari, E. (2014). Implementasi Pendekatan Saintifik dalam kurikulum 2013. Indonesian Journal of History Education, 2(1), 11-16.

Permendikbud, (2013). Lampiran Permendikbud Nomor 67 Tahun 2013 Tentang Kerangka Dasar dan Struktur Kurikulum Sekolah Dasar/Madrasah Ibtidaiyah. Jakarta: Kementerian Pendidikan dan Kebudayaan RI.

Permendikbud, (2013). Lampiran Permendikbud Nomor 81A Tahun 2013 Tentang Implementasi Kurikulum Pedoman Umum Pembelajaran. Jakarta: Kementerian Pendidikan dan Kebudayaan RI.

Redhana, W. (2019). Mengembangkan Keterampilan Abad ke-21 dalam Pembelajaran Kimia. Jurnal Inovasi Pendidikan Kimia, 13(2), 2239 – 2253.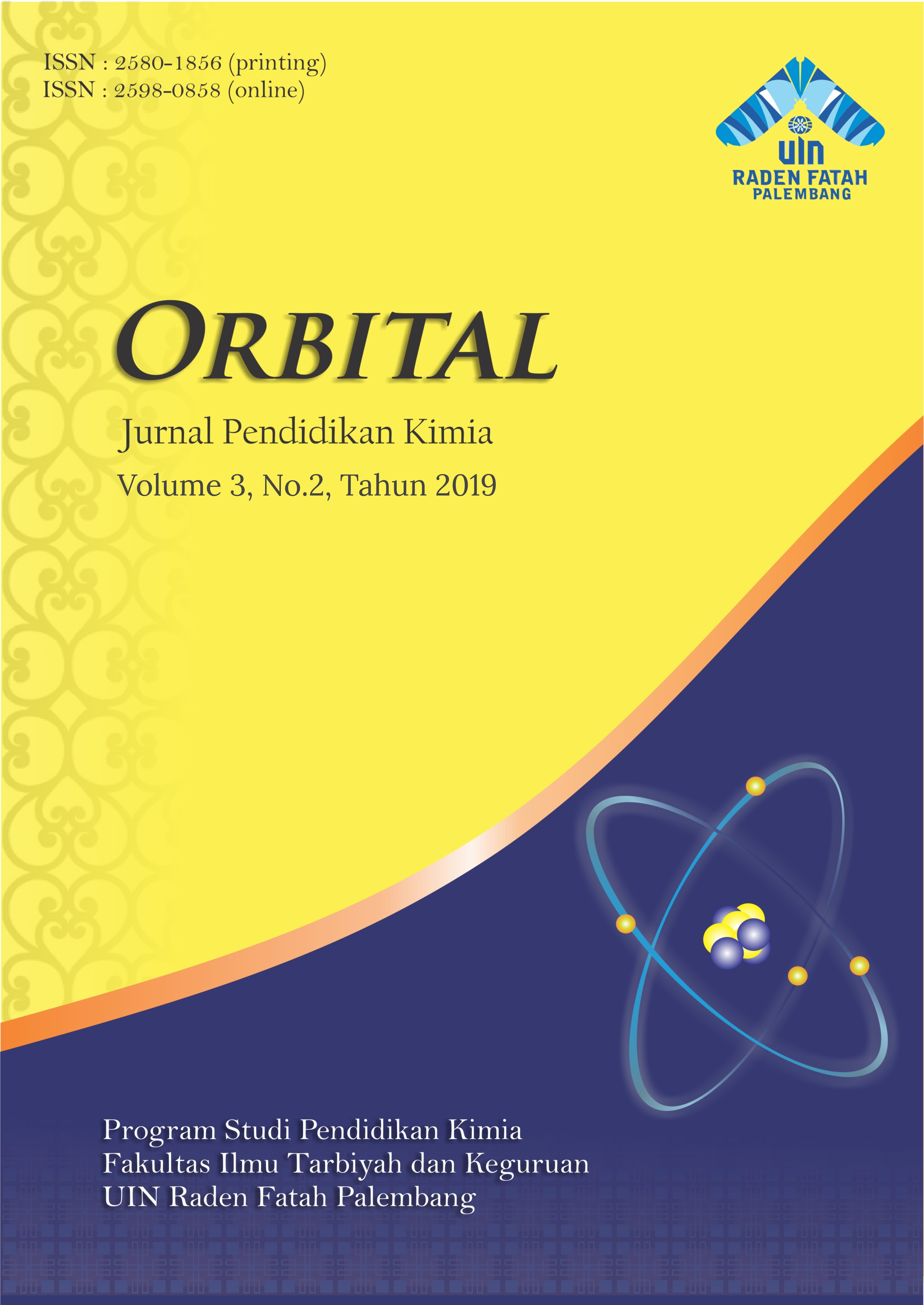 This work is licensed under a
Creative Commons Attribution-NonCommercial-ShareAlike 4.0 International License
.