PENGEMBANGAN LEMBAR KERJA MAHASISWA BERBASIS PROYEK DENGAN MATERIAL LOKAL PADA PRAKTIKUM BIOKIMIA
Diah K Sari

Pendidikan Kimia Universitas Sriwijaya

K A Wancik

Pendidikan Kimia Universitas Sriwijaya

Arif R Ibrahim

Pendidikan Kimia Universitas Sriwijaya
Keywords:
LKM biochemistry practicum based on local material projects, student creativity
Abstract
The student creativity in project-based Biochemistry practicum lectures with local materials can be obtained when teaching materials support the achievement of learning outcomes. The purpose of this study is to develop teaching materials for project-based biochemical practicum with local materials that can enhance student creativity. This research is classified into Development research with the ADDIE development model and Tessmer formative evaluation. The stages of this research consisted of self-evaluation, expert reviews, one to one and small group. The results of this study indicate that teaching materials in the form of Student Work Sheets (LKM) based on projects with local materials have passed the expert review stage by obtaining a material validity score of 0.75 including eligibility criteria, pedagogical validity of 0.77 including eligibility criteria, design of 0.75 including the eligible criteria. Based on one to one trial, it was obtained a value of 90.67% included in the excellent category and a small group obtained a value of 90.67% included in the excellent category. The implementation of LKM based on local material projects has an impact on increasing the creativity of students in the high category.
References
Al-Suleiman, N. (2009). "Cross Cultural Studies and Creative Thinking Abilitie". Journal of Educational and Psycologic Science, 1(1), 42- 92.

Ashraf. (2013). Raising environtmental awareness through applied biochemistry laboratory experiments. The International Union of Biochemistry and Molecular Biology, 41(5), 341–347.

Brown, D. & Kusiak, J. (2007). Creative Thinking Techniques. IRM Training- White Paper.

Cropley, A. (2006). In Praise of Convergent Thinking. Creativity Research Journal, 18(3), 391-404.

Horng, J. S., Hong, J. C., ChanLin, L. J., Chang, S. H. & Chu, H. C. (2005). Creative teachers and creative teaching strategies. International Journal of Consumer Studies, 29(4), 352-358.

Lembaga Penelitian dan Pengabdian Masyarakat Universitas Sriwijaya. (2016). Renstra- BLU LPPM- Universitas Sriwijaya. Universitas Sriwijaya.

Lembaga Penelitian dan Pengabdian Masyarakat Universitas Sriwijaya. (2017). Rencana Induk Pegembangan (RIP) Penelitian dan Pengabdian masyarakat Universitas Sriwijaya Revisi. Universitas Sriwijaya.

Riduwan. (2008). Dasar-Dasar Statistika. Jakarta: Alfabeta.

Sari, D.K., Permanasari, A. & Supriyanti, F. M. (2017). Profile of students' creative thinking skills on quantitative project- based protein testing using local materials. Journal Pendidikan IPA Indonesias, 6(1), 71-75.

Sugiyono. (2011). Metode Penelitian Pendidikan Pendekatan Kuantitatif, Kualitatif dan R&D. Bandung: Alfabeta.

Setyosari. (2010). Metode Penelitian Pendidikan dan Pengembangan. Jakarta: Kencana Prenada Media Group.

Trna, J. (2012). How to motivate science teachers to use science experiments. Journal of Systemics, Cybernetics and Informatics, 10(5), 33-35.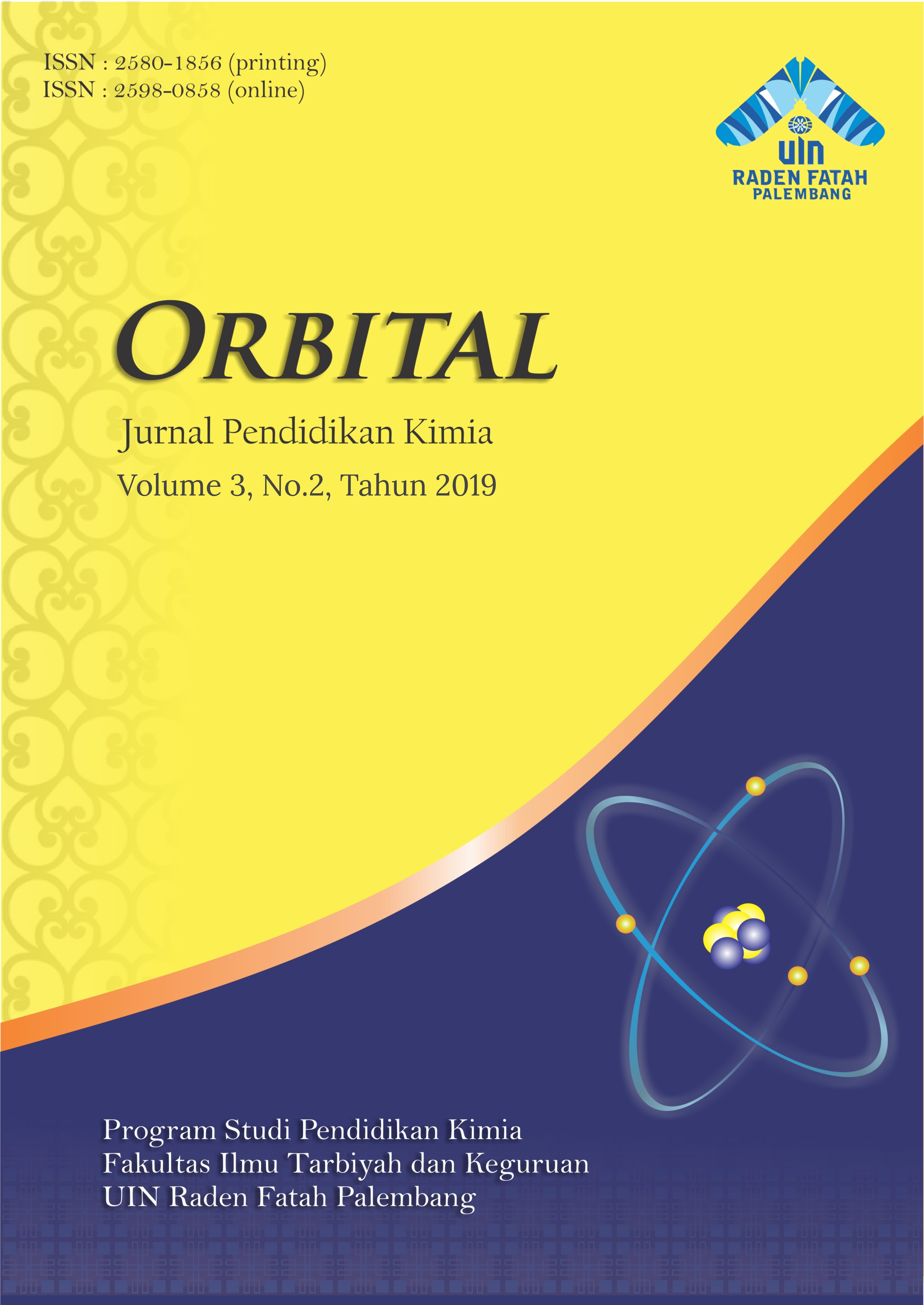 This work is licensed under a
Creative Commons Attribution-NonCommercial-ShareAlike 4.0 International License
.