ANALISIS LITERASI DIGITAL CALON GURU KIMIA DALAM PELAKSANAAN PPL BERBASIS VIRTUAL DI MASA PANDEMI COVID-19
Wiwik Kartika Sari

UIN Walisongo Semarang

Ella Izzatin Nada

Universitas Islam Negeri Walisongo
Keywords:
covid-19, digital literacy, preservice chemistry teacher
Abstract
The COVID-19 pandemic has changed the offline learning process to be online, including the implementation of Field Experience Practices (PPL) activities carried out by chemistry education students. The online learning process which is carried out requires students to be proficient in the use of technology. This study aims to analyze the digital literacy skills of chemistry teacher candidate students. This research is a qualitative descriptive which the subjects were 60 students of chemistry education. Data were collected through survey and interview techniques. The instrument used to collect data was a digital literacy questionnaire which was declared valid and reliable based on the instrument test results. The digital literacy aspects tested are information, communication, content creation, safety, and problem solving. Based on the research data analysis, it can be concluded that the digital literacy skills of chemistry teacher candidate students are good. The percentage of the digital literacy level of chemistry education students on each indicator was 87% in the information category, 82% in the communication category, 78% in the content-creator category, 82% in the safety category, and 82% in the problem solving category.
References
Commission, E. (2010). Communication from the Commission to the European Parliament, the Council, the European Economic and Social Committee and the Committee of the Regions A Digital Agenda for Europe. Brussels: INFSO
Creswell, J. (2015). Riset Pendidikan Perencanaan, Pelaksanaan, dan Evaluasi Riset Kualitatif dan Kuantitatif (Edisi Kelima). Yogyakarta: Pustaka Pelajar.
Erstad, O. (2010). Educating the Digital Generation Exploring Media Literacy for the 21st Century. Nordic Journal of Digital Literacy, 5(1), 56–72.
Falloon, G. (2020). From digital literacy to digital competence: the teacher digital competency (TDC) framework. Educational Technology Research and Development, 68(5), 2449–2472.
Ferrari, A. (2013). DIGCOMP: A Framework for Developing and Understanding Digital Competence in Europe. Luxemberg: Publication Office of the Eropean Union
Firman, & Rahman, S. R. (2020). Pembelajaran Online di Tengah Pandemi Covid-19. Indonesian Journal of Educational Science, 2(2), 81–89.
Fitriana, D. (2018). Peran Media E-Learning dalam Pembelajaran untuk Mengoptimalkan Kemampuan Literasi Matematika dan Norma Sosiomatematik. Prosiding Seminar Nasional "Penguatan Pendidikan Karakter Pada Siswa Dalam Menghadapi Tantangan Global," 58–62.
Hakim, H. A. B. (2017). Aplikasi Teknologi Informasi Di Perpustakaan Sekolah: Dari Otomasi Sampai Literasi Informasi. Yogyakarta: Lembaga Ladang Kata.
Koltay, T. (2011). The media and the literacies: Media literacy, information literacy, digital literacy. Media, Culture and Society, 33(2), 211–221.
Kurniawati, J., & Baroroh, S. (2016). Literasi media digital mahasiswa Universitas Muhammadiyah Bengkulu. Jurnal Komunikator, 8(2), 51–66.
Milman, N. B. (2015). Distance Education. In International Encyclopedia of the Social & Behavioral Sciences: Second Edition (pp. 567–570).
Moore, J. L., Dickson-Deane, C., & Galyen, K. (2011). E-Learning, online learning, and distance learning environments: Are they the same? Internet and Higher Education, 14(2), 129–135.
Murray, C., & Perez, J. (2014). Unraveling the Digital Literacy Paradox: How Higher Education Fails at the Fourth Literacy. Issues in Informing Science and Information Technology, 11, 85–100.
Perdana, R., Yani, R., Jumadi, J., & Rosana, D. (2019). The Multiple Choice and Open Ended Test to Measure Students' Digital Literacy Skill in Physics Simulation Learning. 6th ICRIEMS Proceedings, 9–17.
Putri, T., Tenku, N., Abdul, N., Fariza, N., & Noor, M. (2012). Digital Literacy Competence for Academic Needs : An Analysis of Malaysian Students in Three Universities. Procedia - Social and Behavioral Sciences, 69, 1489–1496.
Rizal, R., Setiawan, W., & Rusdiana, D. (2019). Digital literacy of preservice science teacher. Journal of Physics: Conference Series, 1157(2), 1–6.
Rizal, Rahmat, & Suhandi, A. (2017). Penerapan pendekatan demonstrasi interaktif untuk meningkatkan keterampilan dasar proses sains siswa 1. Gravity: Jurnal Ilmiah Penelitian Dan Pembelajaran Fisika, 3(1), 40–50.
Shopova, T. (2014). Digital literacy of students and its improvement at the university. Journal on Efficiency and Responsibility in Education and Science, 7(2), 26–32.
Willems, J., Farley, H., & Campbell, C. (2019). The increasing significance of digital equity in higher education: An introduction to the Digital equity special issue. Australasian Journal of Educational Technology, 35(6), 1–8.
Yanti, M. (2016). Determinan literasi digital mahasiswa: kasus Universitas Sriwijaya [Determinants of students digital literacy: the case of Sriwijaya University]. Buletin Pos Dan Telekomunikasi, 14(2), 79–94.
Zhang, H., & Zhu, C. (2016). A Study of Digital Media Literacy of the 5th and 6th Grade Primary Students in Beijing. Asia-Pacific Education Researcher, 25(4), 579–592.
Zhu, X., & Liu, J. (2020). Education in and After Covid-19: Immediate Responses and Long-Term Visions. Postdigital Science and Education, 1–5.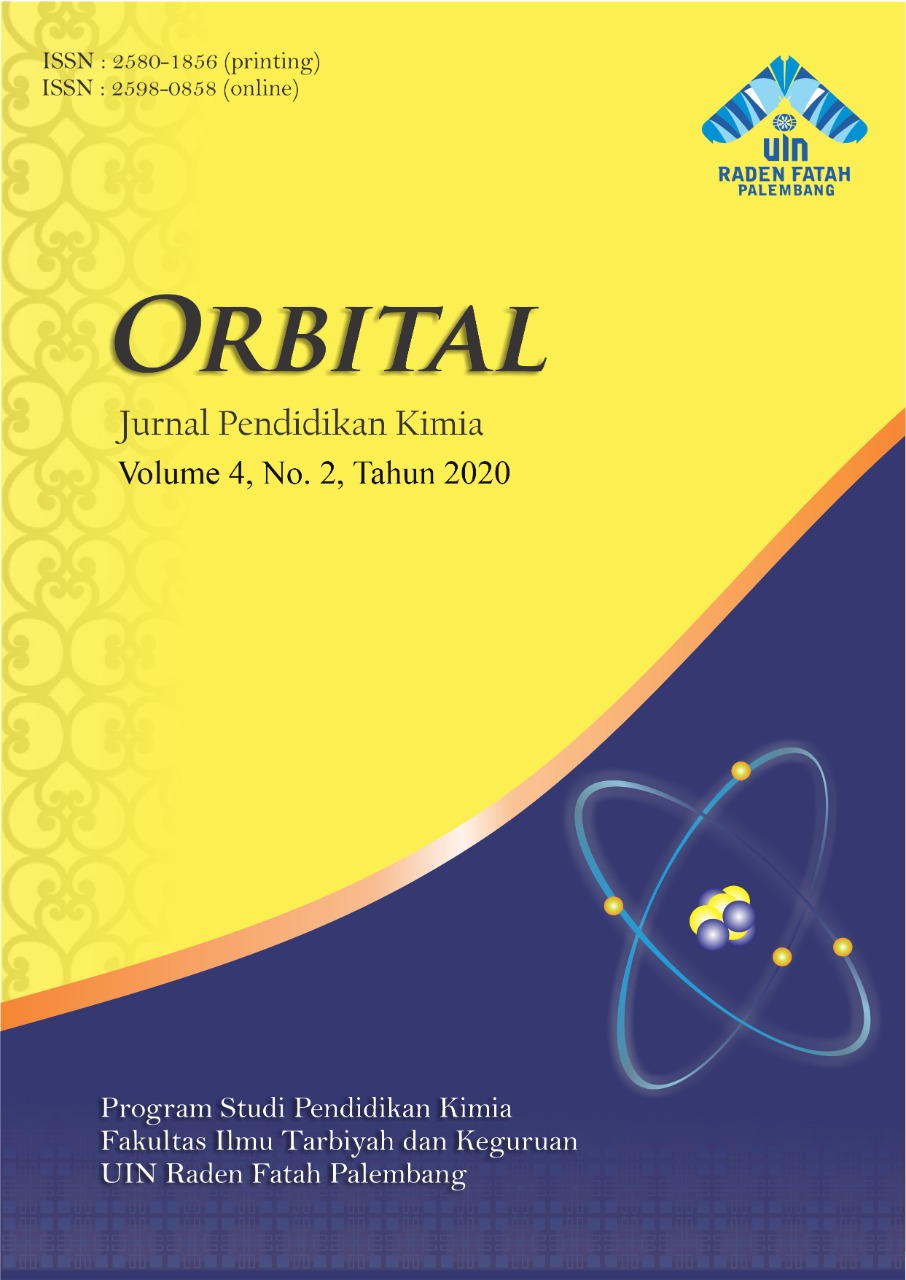 This work is licensed under a
Creative Commons Attribution-NonCommercial-ShareAlike 4.0 International License
.