KEEFEKTIFAN MEDIA PEMBELAJARAN VISUAL BERBASIS LECTORA INSPIRE TERHADAP MOTIVASI BELAJAR SISWAPADA MATA PELAJARAN AKIDAH AKHLAK
Iqbal Ramdhani

UIN Raden Fatah Palembang

Nyimas Yunierti Prihatin

Universitas Islam Negeri Raden Fatah Palembang

Gatot Kaca

Universitas Islam Negeri Raden Fatah Palembang
Keywords:
Learning Media, Lectora inspire, moral theology
Abstract
The Lectora inspire app is an e-learning creation tool that can be used to create advanced materials, featuring unique materials and scenery structures. The Lectora application is the latest learning media that is not yet commonly used in schools, and there are still many schools that have not been able to use it. This study aims to: 1) Know the application of Lectora Inspire-based visual learning media in the subjects of Aqeedah Akhlaq, the material of social morality for class XI teenagers in Madrasahs. Aliyah Aisyiyah Palembang. 2) determine the effectiveness of the visual learning media based on Lectora inspire on students' learning motivation in the subjects of aqidah morals material for the social behavior of teenagers in class XI at Madrasah Aliyah Aisyiyah Palembang. This research includes the type of field research (field research) with a quantitative approach method. Data collection techniques used in this study were observation and questionnaires. The sample of this research is the students of class XI Madrasah Aliyah Aisyiyah Palembang, totaling 13 students. Data analysis using the t-test formula. The results showed that 1) early student learning motivation before the application of Lectora inspire learning media obtained an average score of 57.15 and was classified as "medium" category. 2) students' learning motivation after the application of Lectora inspire learning media experienced an increase in obtaining an average score of 65.15 and classified as "medium" category. 3) Lectora inspire-based learning media is effective in increasing students' learning motivation as seen from the result value of Thit = 5.43 and Tab = 2.58 (with a significant level of 0.05).
References
Abdurrahmansyah. Kajian Teoritik Dan Implementatif Pengembangan Kurikulum. Depok: Rajawali Pers, 2021.

Ali, Mohammad. Kependidikan Prosedur Dan Strategi. Bandung: Aksara, 2012.

M, Masyuri dan Zainuddin. Metodologi Penelitian Pendekatan Praktis Dan Aplikatif. Malang: PT Refika Aditama, 2011.

Misdar, Muh, et al. "Proses Pembelajaran Di Program Studi Pendidikan Agama Islam Fitk Uin Raden Fatah Palembang." Tadrib 3.1 (2017): 52-74.

Shalikhah, Norma Dewi. "Pemanfaatan Aplikasi Lectora Inspire Sebagai Media Pembelajaran Interaktif." Jurnal Studi Islam 11, no. 1 (2016).

Sugiyono. Metode Penelitian Kualitatif, Kuantitatif Dan R & D. Bandung: Alfabeta, 2017.

Rizal, Samsu, Ahmad Syarifuddin, and Syarnubi Syarnubi. "Pengaruh Akun Dakwah Youtube Terhadap Perilaku Religiusitas Siswa di MAN 2 Palembang." Jurnal PAI Raden Fatah 1.3 (2019): 351-370.

Yusuf, Muri. Metode Penelitian Kuantitatif, Kulitatif Dan Penelitian Gabungan. Jakarta: Kencana, 2014.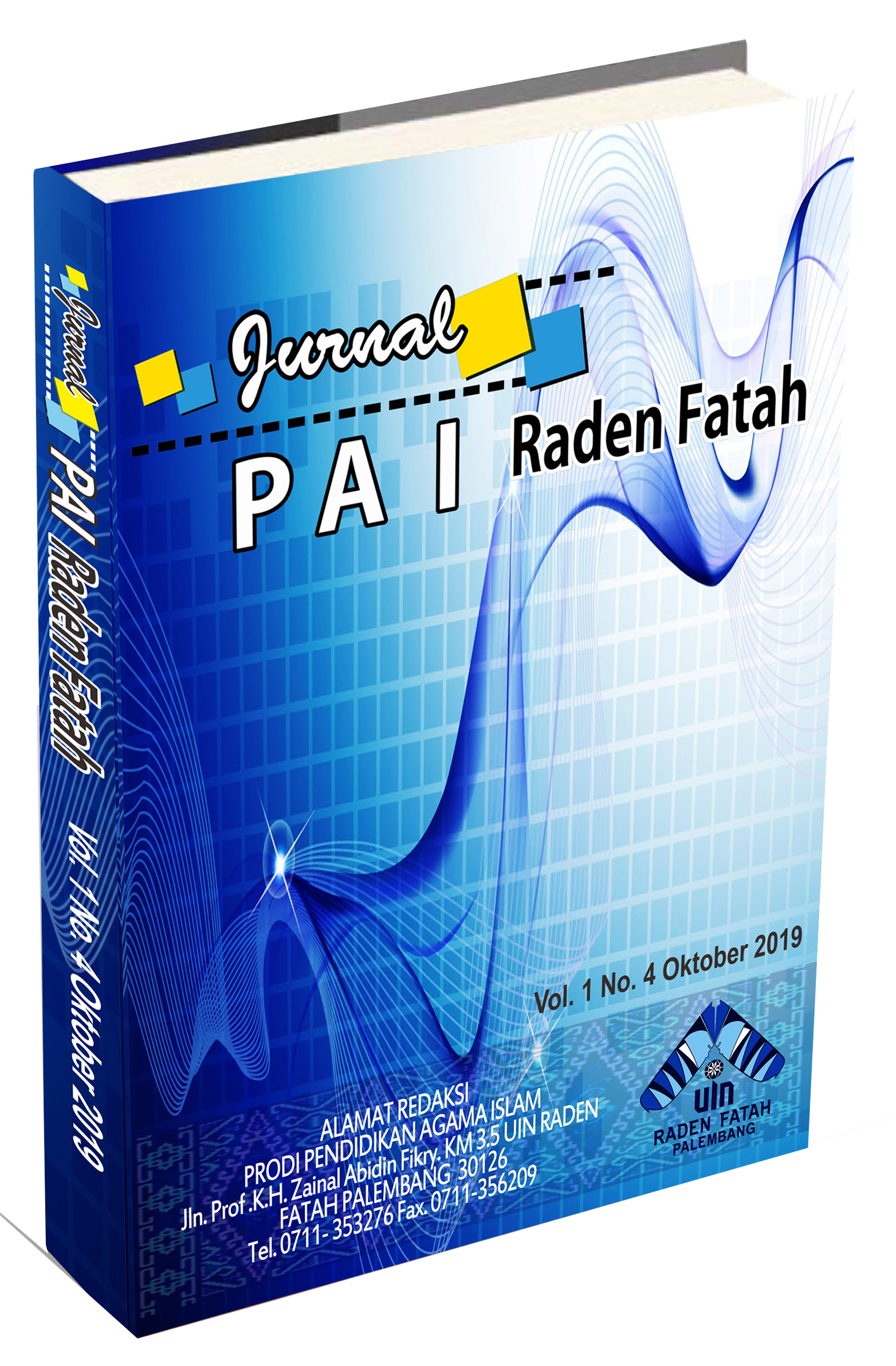 How to Cite
Ramdhani, I., Prihatin, N., & Kaca, G. (2022). KEEFEKTIFAN MEDIA PEMBELAJARAN VISUAL BERBASIS LECTORA INSPIRE TERHADAP MOTIVASI BELAJAR SISWAPADA MATA PELAJARAN AKIDAH AKHLAK. Jurnal PAI Raden Fatah, 4(2), 117-128. https://doi.org/https://doi.org/10.19109/pairf.v4i2.10200