DO'A DAN ZIKIR DALAM MENINGKATKAN KECERDASAN EMOSI
Harmathilda Soleh

Sekolah Pasca Sarjana UIN Syarif Hidayatullah Jakarta Kosentrasi Psikologi Islam
Keywords:
pray, dhikr, emotional intelligence
Abstract
The understanding that human life is never free of problems, and every human life been through the process of growth continuously until the end of life. When human eliminates the anxiety between himself and God, they will experience the dilemma of their emotional intelligence. They feel desperate, confused and can even evolve in the directions that endanger his life when his heart was empty of remembering Allah. With praying and dhikr, emotional anxiety can be lost. Dhikr is a way of worship to keep remembering Allah and to live in the heart. There is a gap in the human heart that can not be blocked at all except with dhikr.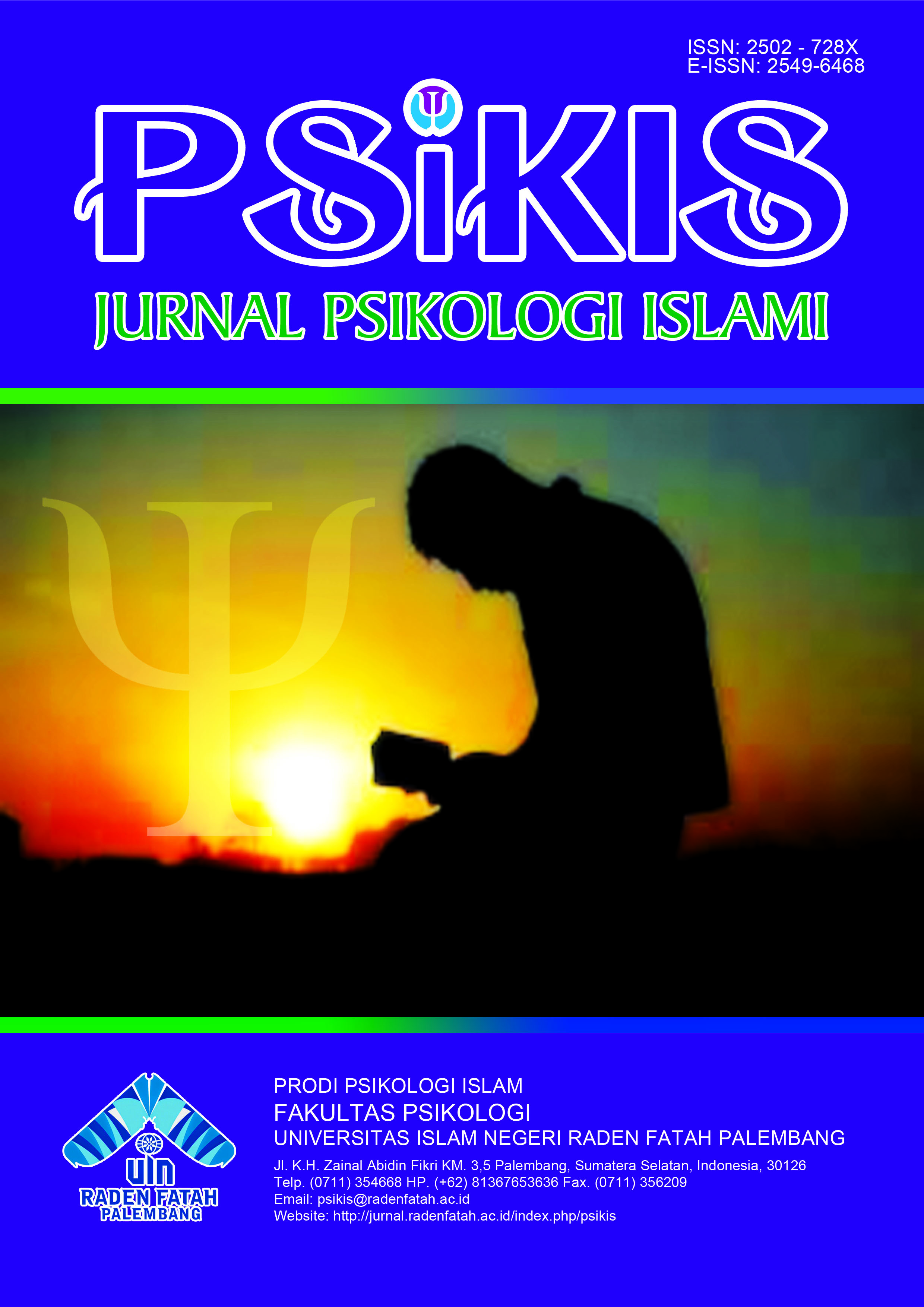 How to Cite
Soleh, H. (2017). DO'A DAN ZIKIR DALAM MENINGKATKAN KECERDASAN EMOSI. Psikis : Jurnal Psikologi Islami, 2(1). Retrieved from http://jurnal.radenfatah.ac.id/index.php/psikis/article/view/1055

Psikis: Jurnal Psikologi Islami by http://jurnal.radenfatah.ac.id/index.php/psikis is licensed under a Lisensi Creative Commons Atribusi-BerbagiSerupa 4.0 Internasional.