PERAN ORANG TUA DALAM PENANGGULANGAN PENYALAHGUNAAN NARKOBA PADA GENERASI MUDA
Iredho Fani Reza

Program Studi Psikologi Islam UIN Raden Fatah Palembang
Keywords:
Parenting Parents, Drug Abuse On Youths
Abstract
This study concludes that the thinking pattern of care and education provided parents can be a means of prevention of drug abuse in adolescents. In the sense that, one of the determinants of adolescent away from drug abuse is how the upbringing and education given by parents to a child. Through education, moral and spiritual worth of parents, teens will grow into a child who has the self-defense of the negative environmental effects. This study also concluded that thinking, good parenting is parenting authoritative. In that sense, the parents give the child autonomy in expressing his wish, but parents also play a role in explaining manners are limits to behavior that can be done and what should not be done. The results of the study conclusions this thinking in line with article 57 of Law. 22 Year 1997 on Narcotics and article 54 of Law. No. 5 of 1997 on psychotropic substances. Behold, the parents as part of the community very much has a role in efforts to combat the threat to young people from the dangers of drugs. So with the younger generation avoided the Republic of Indonesia of drug abuse, will produce the next generation has a positive mental attitude in facing Indonesia better.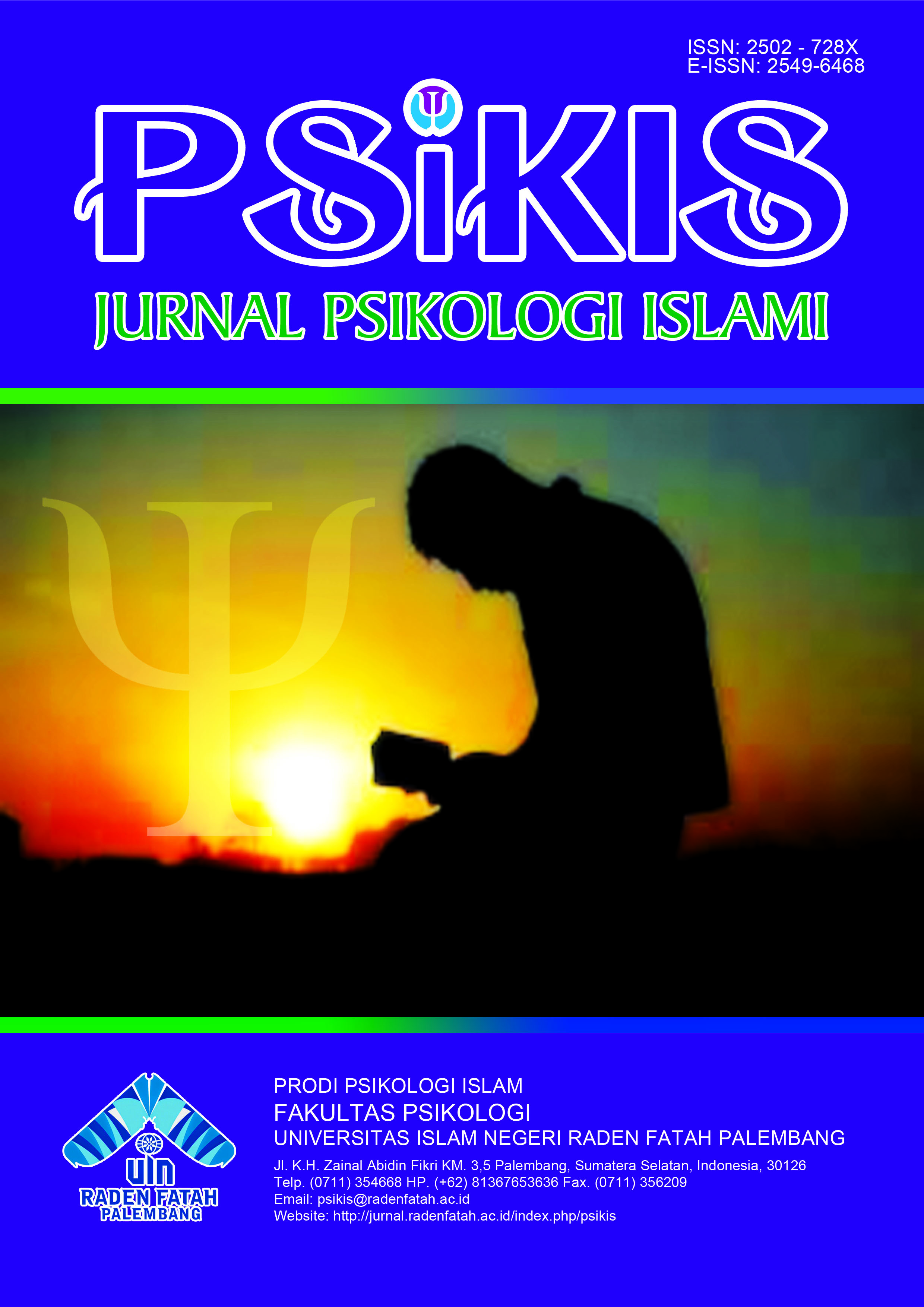 How to Cite
Reza, I. (2017). PERAN ORANG TUA DALAM PENANGGULANGAN PENYALAHGUNAAN NARKOBA PADA GENERASI MUDA. Psikis : Jurnal Psikologi Islami, 2(1). Retrieved from http://jurnal.radenfatah.ac.id/index.php/psikis/article/view/1056

Psikis: Jurnal Psikologi Islami by http://jurnal.radenfatah.ac.id/index.php/psikis is licensed under a Lisensi Creative Commons Atribusi-BerbagiSerupa 4.0 Internasional.