REGULASI EMOSI PADA KORBAN BULLYING DI SMA MUHAMMADIYAH 2 PALEMBANG
Nanda Diti Ellisyani

Prodi Psikologi Islam Fakultas Ushuluddin dan Pemikiran Islam Universitas Islam Negeri Raden Fatah Palembang
Keywords:
Emotion Regulation, Bullying, Teen
Abstract
Bullying is an act that violates the strength and power that is harmful to others both physically and psychologically so that victims feel under pressure and tend to be helpless. Teens tend to have volatile emotions. In his teens, so that one can avoid anti-social behavior, the ability to manage emotions is also called the regulation emosi.Tujuan this study was to determine the shape, the impact of, and factors affecting the regulation of emotions in victims of bullying in SMA Muhammadiyah 2 Palembang who can adapt to the events they experienced bullying, and bullying they experienced wisdom.The subjects in this study were five teenagers aged between 16-18 years of age when being bullied and domiciled in Palembang. This study used a qualitative approach, whereas the method used is descriptive. A qualitative approach with descriptive method aims to help readers find out what happens in the environment under observation, is balanced by the analysis and interpretation of emotion regulation on the victims of bullying.The results of this study showed some of the themes in emotion regulation in young victims of bullying. As for the theme, namely how the victim to adjust to the bullying she experienced among others: (1) Strategies to emotion regulation is the belief the individual to be able to solve a problem, such as playing games, give istighfar, and focusing on the study, (2) Engaging in goal directed behavior is the individual's ability to be unaffected by negative emotions felt, and not run away from permasalahannya.Korban chose to focus on his studies as a way to resolve the problem, (3) control of emotional responses that an individual's ability to be able to control the emotions, the victim was able locates and recognizes that the origin of the trouble not only from themselves, (4) Acceptance of emotional response that is the ability of individuals to receive an event that led to negative emotions, the victim is quite capable of limiting the effects of bullying that is not too far reach of their lives, and assume that the impact of bullying they experienced only be felt in the short term.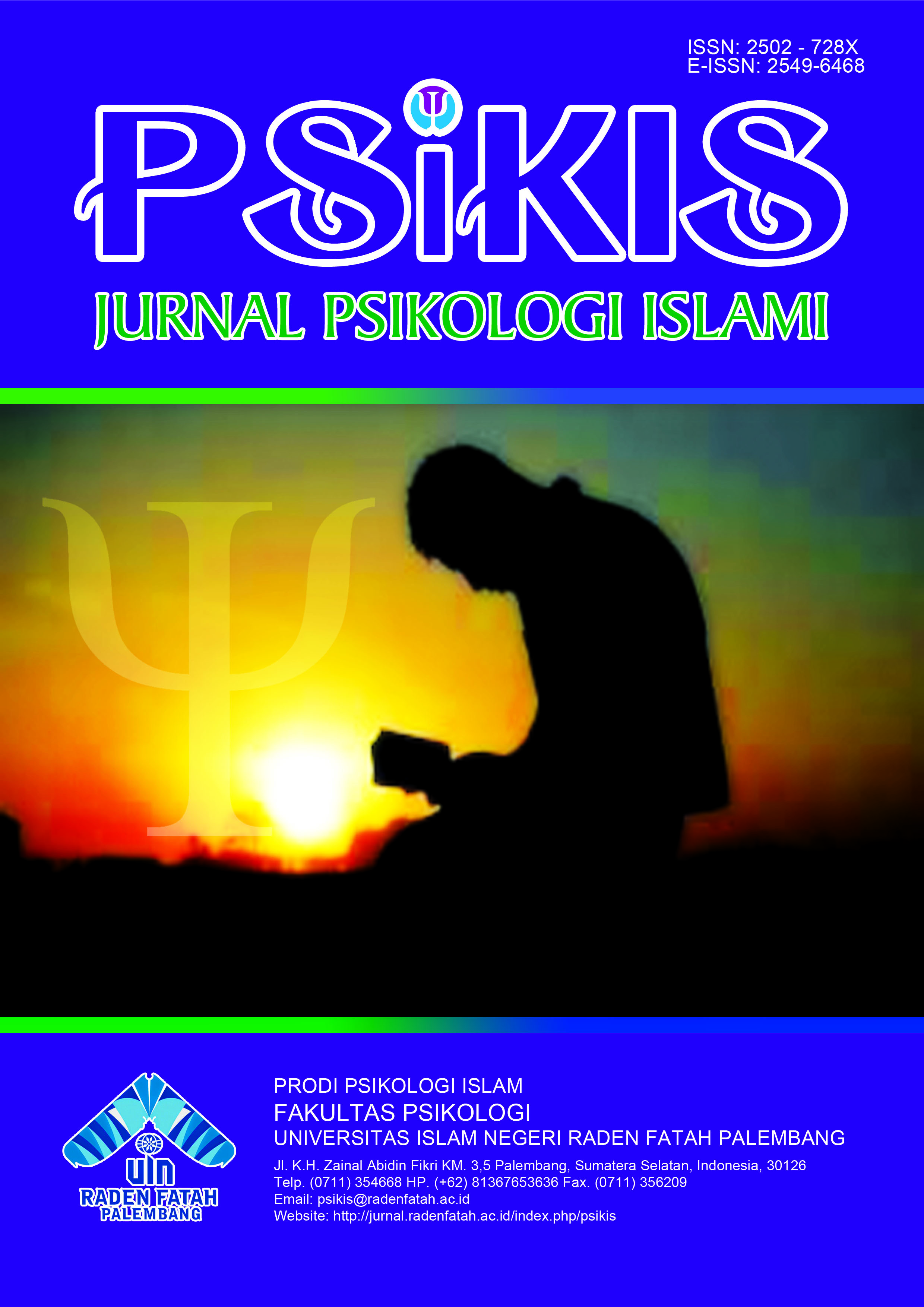 How to Cite
Ellisyani, N. (2017). REGULASI EMOSI PADA KORBAN BULLYING DI SMA MUHAMMADIYAH 2 PALEMBANG. Psikis : Jurnal Psikologi Islami, 2(1). Retrieved from http://jurnal.radenfatah.ac.id/index.php/psikis/article/view/1057

Psikis: Jurnal Psikologi Islami by http://jurnal.radenfatah.ac.id/index.php/psikis is licensed under a Lisensi Creative Commons Atribusi-BerbagiSerupa 4.0 Internasional.