KESEJAHTERAAN SPIRITUAL DAN MINDFULNESS PADA MAJELIS SAHABAT SHALAWAT
Endang Fourianalistyawati

Universitas YARSI
Abstract
Spiritual wellbeing in psychology is used to discuss the process of achieving the spiritual condition of individual. Spiritual wellbeing is a concept of innate state. It has an element of motivation or encouragement to find a goal in life that is dynamic and subjective, and it focuses on a certain uniqueness which then it is believed as a truth. One way to improve spiritual wellbeing is through dhikr activities, which is frequently used as one of the psychotherapy in Islam. In dhikr activities, individual is asked to perform activities such as realize the breath that come in and out of his body during the activities. That condition is fundamental in mindfulness practice. Mindfulness is defined as the ability to give attention to self the way it is without judgement, and receive all the thoughts that arise in the moment. Researcher was interested to know more about the correlation between spiritual wellbeing and mindfulness on an assembly of shalawat friends members, who regularly performed shalawat everyday. The data obtained 89 subjects that could be processed of 100 questionnaires that were filled. This research method was quantitative and the design of the study was correlational. Data analysis was performed using bivariate analysis using Pearson correlation. Based on the results of data analysis, it could be inferred that there was a relationship between the spiritual wellbeing and mindfulness on assembly of shalawat friends, with a value of R = 0.388. It was concluded that the high value of spiritual wellbeing was followed by the high value of mindfulness.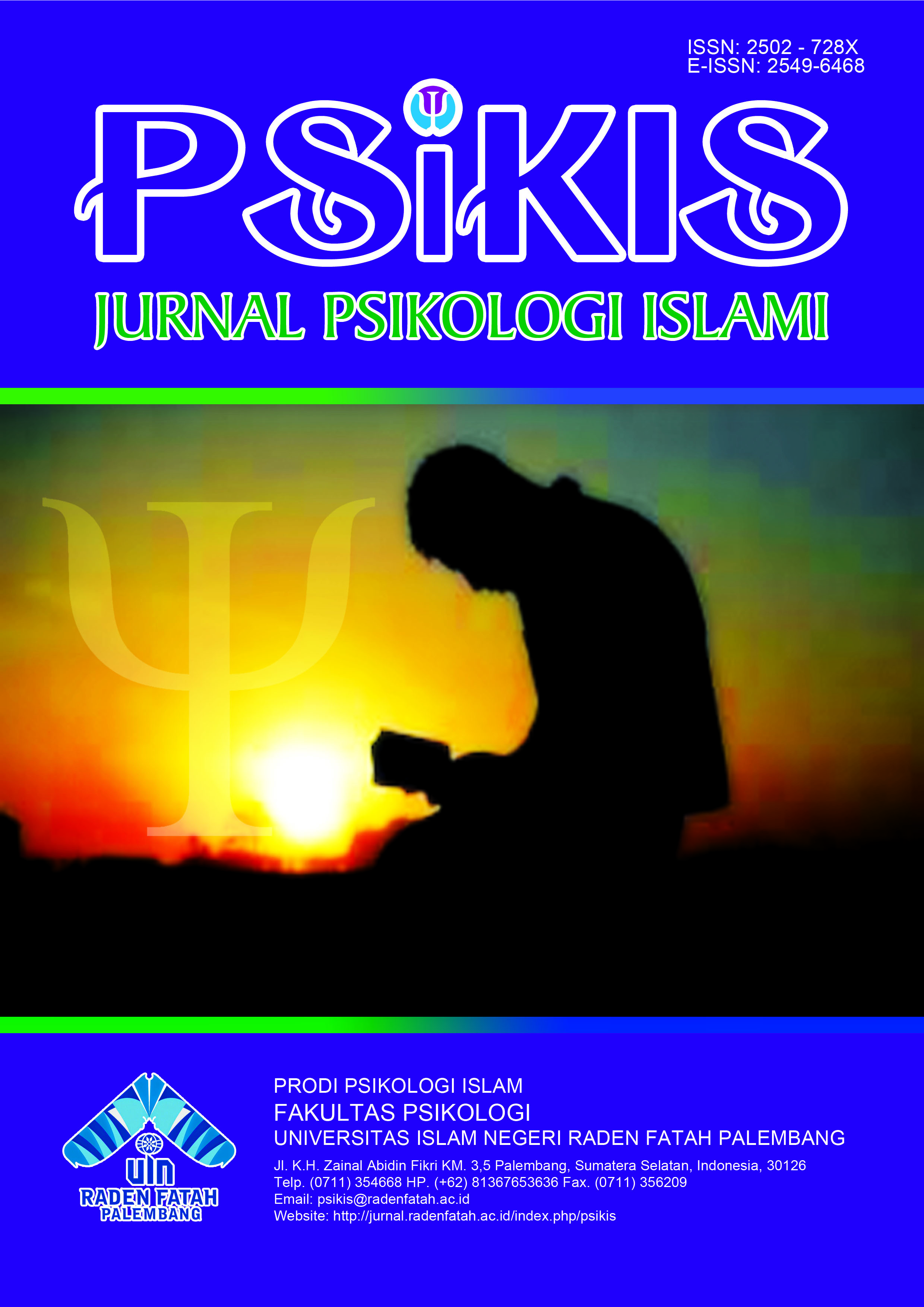 How to Cite
Fourianalistyawati, E. (2018). KESEJAHTERAAN SPIRITUAL DAN MINDFULNESS PADA MAJELIS SAHABAT SHALAWAT. Psikis : Jurnal Psikologi Islami, 3(2), 79-85. https://doi.org/https://doi.org/10.19109/psikis.v3i2.1406
Section
Articles December 2017

Psikis: Jurnal Psikologi Islami by http://jurnal.radenfatah.ac.id/index.php/psikis is licensed under a Lisensi Creative Commons Atribusi-BerbagiSerupa 4.0 Internasional.