SURVEI KEPUASAN MAHASISWA TERHADAP KUALITAS PELAYANAN PROGRAM STUDI PSIKOLOGI ISLAM FAKULTAS PSIKOLOGI UIN RADEN FATAH PALEMBANG
Listya Istiningtyas

Fakultas Psikologi UIN Raden Fatah Palembang
Keywords:
Survey, satisfaction, student, service quality
Abstract
The approach used is a quantitative approach. The type of research is descriptive survey research, which uses the questionnaire as an instrument of data collection. The questionnaire used consisted of two types of questionnaires, namely self-identity questionnaire and satisfaction questionnaire on service quality. The satisfaction questionnaire is divided into 3 sections: teaching and learning process, administration process and student facility. Data collection was done by spreading the questionnaire to the subject and collected 159 complete questionnaires. After the data entry using the computer program excel, conducted frequency calculation techniques to illustrate the effect of service quality parameters with the level of student satisfaction. Data were analyzed by quantitative descriptive technique then converted and summarized into qualitative conclusions. From the research result, it can be concluded that teaching-learning process and administration process in Islamic Psychology Study Program Faculty of Psychology has been satisfied, just for the provision of facilities still need to be improved such as lecture facilities, computers and internet. Islamic Psychology Study Program Faculty of Psychology has fulfilled most of student expectation. Suggestions given by the students to the Faculty of Psychology to be more advanced in the future related to the improvement of physical facilities, human resources, service and graduates competitiveness.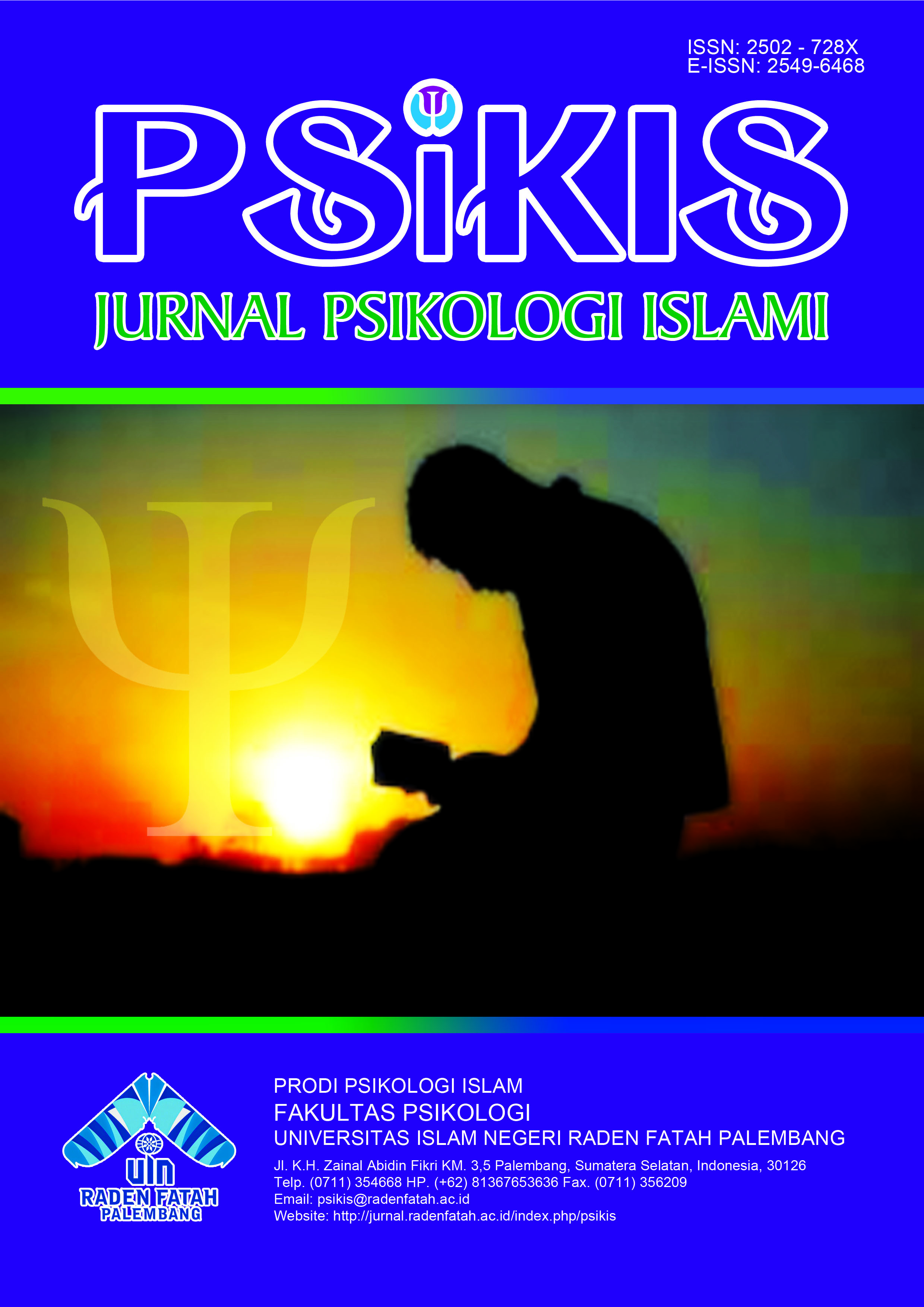 How to Cite
Istiningtyas, L. (2018). SURVEI KEPUASAN MAHASISWA TERHADAP KUALITAS PELAYANAN PROGRAM STUDI PSIKOLOGI ISLAM FAKULTAS PSIKOLOGI UIN RADEN FATAH PALEMBANG. Psikis : Jurnal Psikologi Islami, 3(2), 125-136. https://doi.org/https://doi.org/10.19109/psikis.v3i2.1757
Section
Articles December 2017

Psikis: Jurnal Psikologi Islami by http://jurnal.radenfatah.ac.id/index.php/psikis is licensed under a Lisensi Creative Commons Atribusi-BerbagiSerupa 4.0 Internasional.