DUKUNGAN SOSIAL ORANGTUA DENGAN MOTIVASI BELAJAR SISWA PUTRA TAHFIDZ AL-QUR'AN
Rosyidah Umpu Malwa

Sekolah Tinggi Psikologi Abdi Nusa Palembang
Abstract
Learning is needed especially for children because through learning, children gain knowledge about what is learned. In learning children need guidance and motivation from parents. Because parents have the potential to help education effectively. Then how is the support of parents for motivation to learn their children who are educated in boarding schools? This study aims to determine the relationship between the social support of parents with the motivation of students learning son Tahfidz Al-qur'an Madrasah Tsanawiyah Pondok Pesantren Qodratullah Langkan Banyuasin III South Sumatra. The variables of this research are parental social support as independent variable and learning motivation as dependent variable. The population in this study amounted to 46 students tahfidz al-qur'an. The data collected through two measurement scales is the scale of parental social support and the learning motivation scale. The data were analyzed by Product Moment Pearson correlation technique with application of Statistical Program for Social Scinces (SPSS) version 24 for Windows. From result of correlation analysis of Product Moment Pearson obtained correlation coefficient 0,442 with significance value (ρ) = 0,002 with rule used is if ρ <0,05, hence this result indicate that social support of parent have significant relation with student. motivation to learn tahfidz Al-qur'an Madrasah Tsanawiyah Pondok Pesantren Qodratullah Langkan Banyuasin III South Sumatra. For the relationship between the two variables is 19.5% while the other 80.5% is determined by something else, which is not revealed in this study.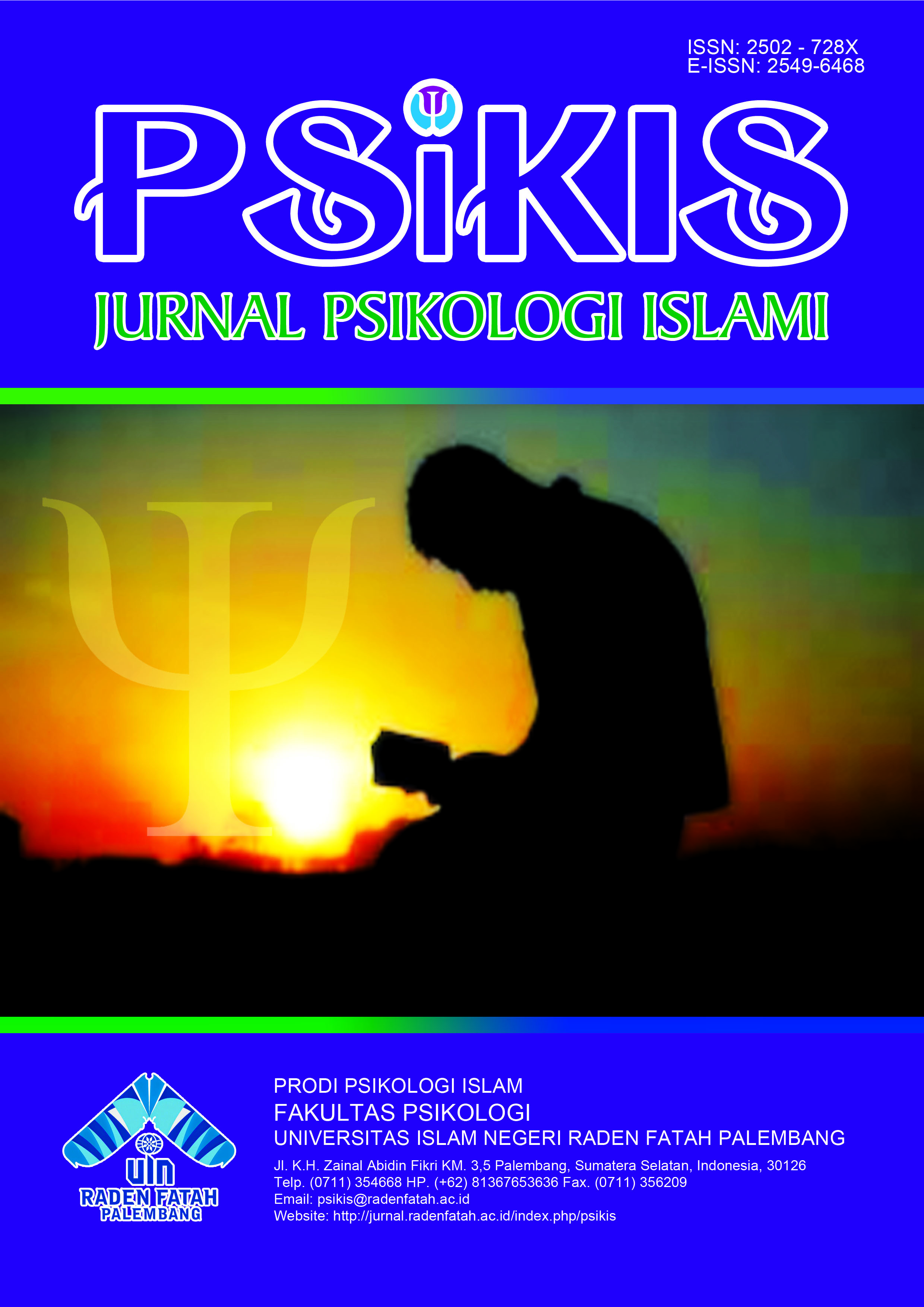 How to Cite
Malwa, R. (2018). DUKUNGAN SOSIAL ORANGTUA DENGAN MOTIVASI BELAJAR SISWA PUTRA TAHFIDZ AL-QUR'AN. Psikis : Jurnal Psikologi Islami, 3(2), 137-144. https://doi.org/https://doi.org/10.19109/psikis.v3i2.1758
Section
Articles December 2017

Psikis: Jurnal Psikologi Islami by http://jurnal.radenfatah.ac.id/index.php/psikis is licensed under a Lisensi Creative Commons Atribusi-BerbagiSerupa 4.0 Internasional.