INTEREST IN ACADEMIC DOMAIN AMONG INTERNATIONAL UNDERGRADUATE STUDENTS AT UNIVERSITY UTARA MALAYSIA
Alhamdu Alhamdu

Fakultas Ushuluddin dan Pemikiran Islam UIN Raden Fatah Palembang
Keywords:
situasional interest, individual interest, academic domain
Abstract
The purpose of this study is to investigate the interest in academic domains among international undergraduate students at University Utara Malaysia. Quantitative research with focused on correlation design was chosen in this study, and she samples of this study consisted of 30 males students including 15 Somalia, 10 Uzbekistan, and 5 Nigerian students. The result showed that the international undergraduate students of University Utara Malaysia have moderate level of interest in academic domains (64.33%), Meanwhile regression analysis showed highly significant correlation between situational interest and individual interest (r=0.842 and p = 0.000), and the finding also showed that situational interest was contributed to develop individual interest (R2=0.709).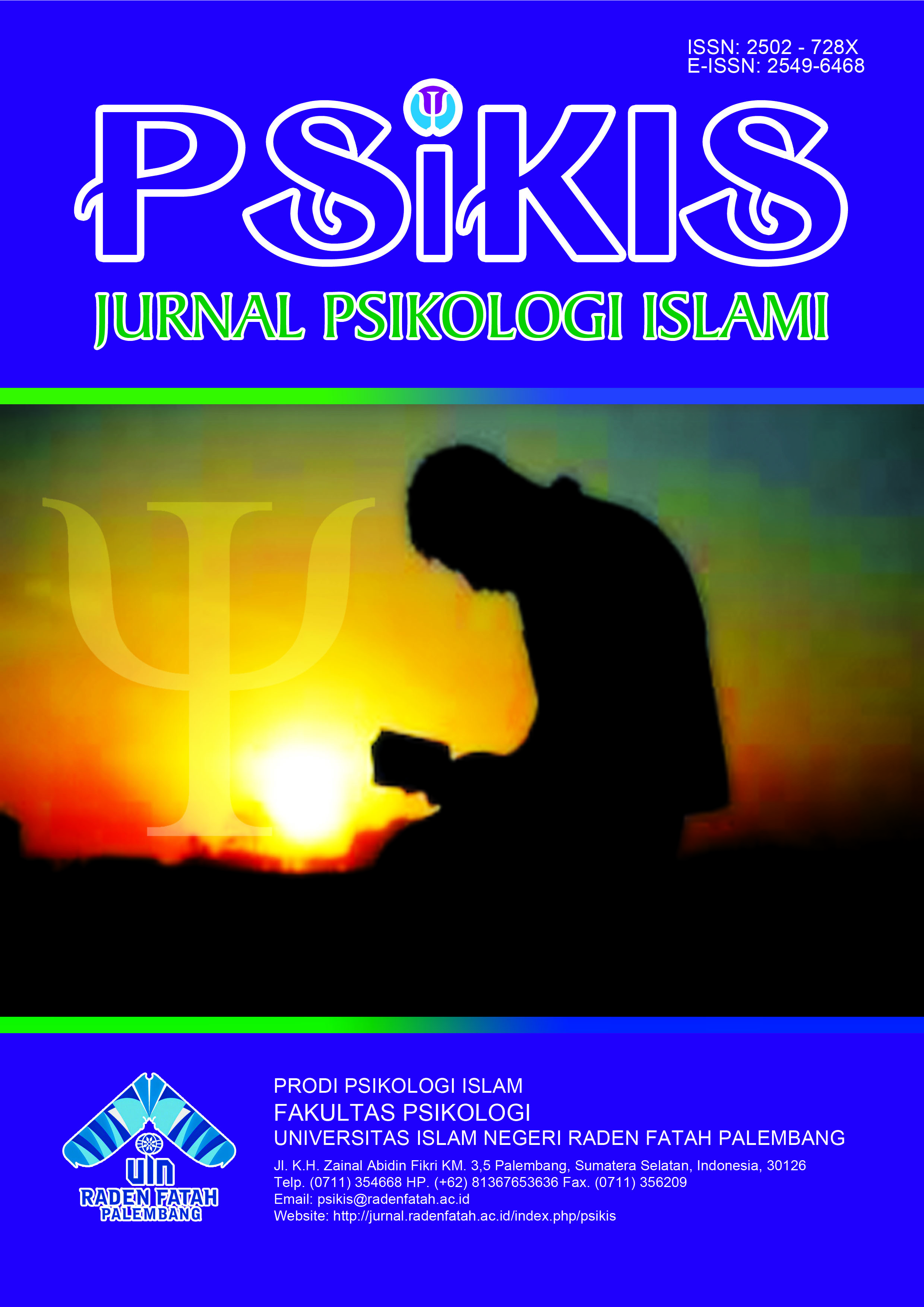 How to Cite
Alhamdu, A. (2016). INTEREST IN ACADEMIC DOMAIN AMONG INTERNATIONAL UNDERGRADUATE STUDENTS AT UNIVERSITY UTARA MALAYSIA. Psikis : Jurnal Psikologi Islami, 1(2), 1-9. Retrieved from http://jurnal.radenfatah.ac.id/index.php/psikis/article/view/563

Psikis: Jurnal Psikologi Islami by http://jurnal.radenfatah.ac.id/index.php/psikis is licensed under a Lisensi Creative Commons Atribusi-BerbagiSerupa 4.0 Internasional.