Different Madrasah, but the Same Stories: Academic and Non-Academic Challenges Encountered by Teachers in Teaching A Foreign Language
NUNUNG FAJARYANI

Jambi University

MASBIROROTNI MASBIROROTNI

Jambi University

NURAINI NURAINI

Jambi University

NAFRIAL NAFRIAL

Jambi University

NOPIANTI NOPIANTI

Jambi University
Abstract
This qualitative case study aimed to investigate English teachers' challenges in teaching English at Madrasah Tsanawiyah. It also aimed to find out the English teachers' effort to anticipate the challenges factors in teaching English. In this research, the researchers puposefully selected all the English teachers at Madrasah Tsanawiyah Jambi Timur and Madrasah Dharma Wanita as the participants. Data were collected through a demographic questionnaire and the interviews. The demographic data were analyzed descriptively. The interviews data were analyzed using within-case and cross-case displays and analyses. The result proved that there were four major themes including academic challengeing factors (students' demotivation and low students' basic English ability), non academic challengeing factors (lack of facilities, crowded classroom, socio economic level, and school management), teachers' effort, and leader's support.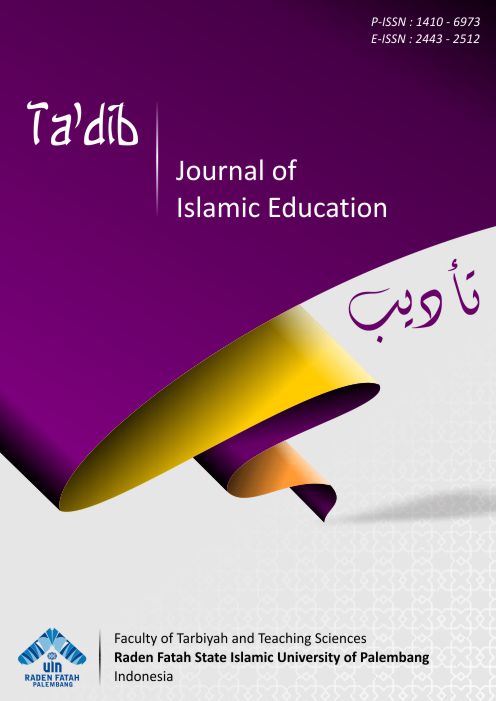 How to Cite
FAJARYANI, N., MASBIROROTNI, M., NURAINI, N., NAFRIAL, N., & NOPIANTI, N. ( ). Different Madrasah, but the Same Stories: Academic and Non-Academic Challenges Encountered by Teachers in Teaching A Foreign Language. Ta'dib:Journal of Islamic Education (Jurnal Pendidikan Islam), 23(1), 65-86. https://doi.org/https://doi.org/10.19109/tjie.v23i1.2065

Ta'dib by http://jurnal.radenfatah.ac.id/index.php/tadib is licensed under a Creative Commons Attribution-ShareAlike 4.0 International License.