Women's Leadership Styles: Indonesian Context
K.A RAHMAN

Jambi University, Indonesia

FIRMAN FIRMAN

Jambi University, Indonesia

YUSDI ANDRA

Jambi University, Indonesia

SAMSUDIN SAMSUDIN

Jambi University, Indonesia

YULITA YULITA

Jambi University, Indonesia
Abstract
This study aimed to explore and describe the leadership styles of a female principal in one state senior high school in Indonesia, as well as how the perceptions of the school members about her leadership style. This study used qualitative method with a case study approach. The participants were six people, including the principal, vice principal (student affairs), vice principal (curriculum), head of administration, student council president and security guard. Interview data were analyzed using "within a case and cross-case analysis" between participants. The results showed that the leadership style of the female principal included masculine, feminine, transactional, and transformational leadership styles. The findings indicate that all of the styles can be applied simultaneously in accordance with the needs and conditions in the school. Furthermore, the school members support her leadership with appropriate managerial and leadership processes, which can provide motivation and encouragement to teachers in carrying out teaching and learning activities. The implementation, based on the social capacity of the principal's performance is quite good and is very much felt by the creation of a good organizational climate. School members argue that there is no significant difference between female and male leadership in managerial terms, with the criteria of the principal as a leader having a visionary ability, having the ability to see possibilities and opportunities in the future and be open to changing times.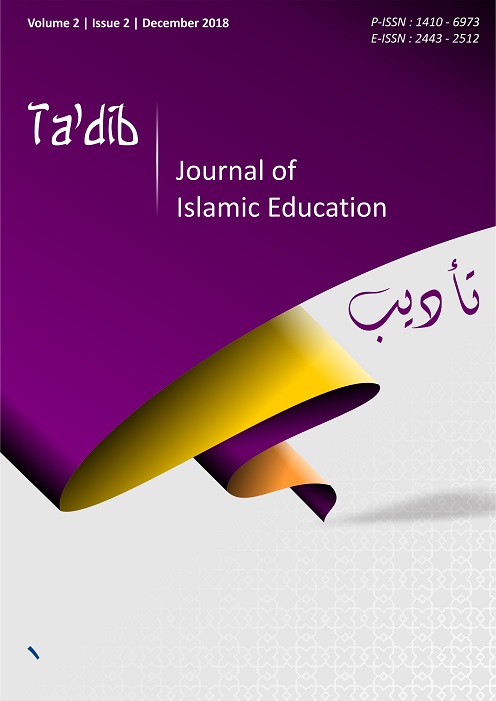 How to Cite
RAHMAN, K., FIRMAN, F., ANDRA, Y., SAMSUDIN, S., & YULITA, Y. (2018). Women's Leadership Styles: Indonesian Context. Ta'dib: Journal of Islamic Education (Jurnal Pendidikan Islam), 23(2), 212-223. Retrieved from http://jurnal.radenfatah.ac.id/index.php/tadib/article/view/2824

Ta'dib by http://jurnal.radenfatah.ac.id/index.php/tadib is licensed under a Creative Commons Attribution-ShareAlike 4.0 International License.