An Analysis of Islamic Educational Values from Social Perspective in Nathaniel Hawthorne's Novel "The Scarlet Letter"
NIA AURINA

Tourism Department Palembang, South Sumatera, Indonesia
Abstract
The purpose of this study was to analyze Islamic educational values taken from The Scarlet Letter novel written by Nathaniel Howtorne, The Scarlet Letter. This study was a qualitative research. The data were collected by using documentation, interview, and observation. In analyzing the data, social perspectives in terms of readers' orientation approach were used. After analyzing the novel of The Scarlet Letter, it was found that there were some ethics values like commitment, respect, discipline, responsibility, caring, justice, benevolence, love, generosity, solidarity, tolerance, honesty, compassion, good judgment, and, courage in the novel.  The message of the novel might contribute to be the solution of the problems that the readers are facing today. They should live among others in peaceful atmosphere, help one another, respect one another and appreciate ethics values to create a better life.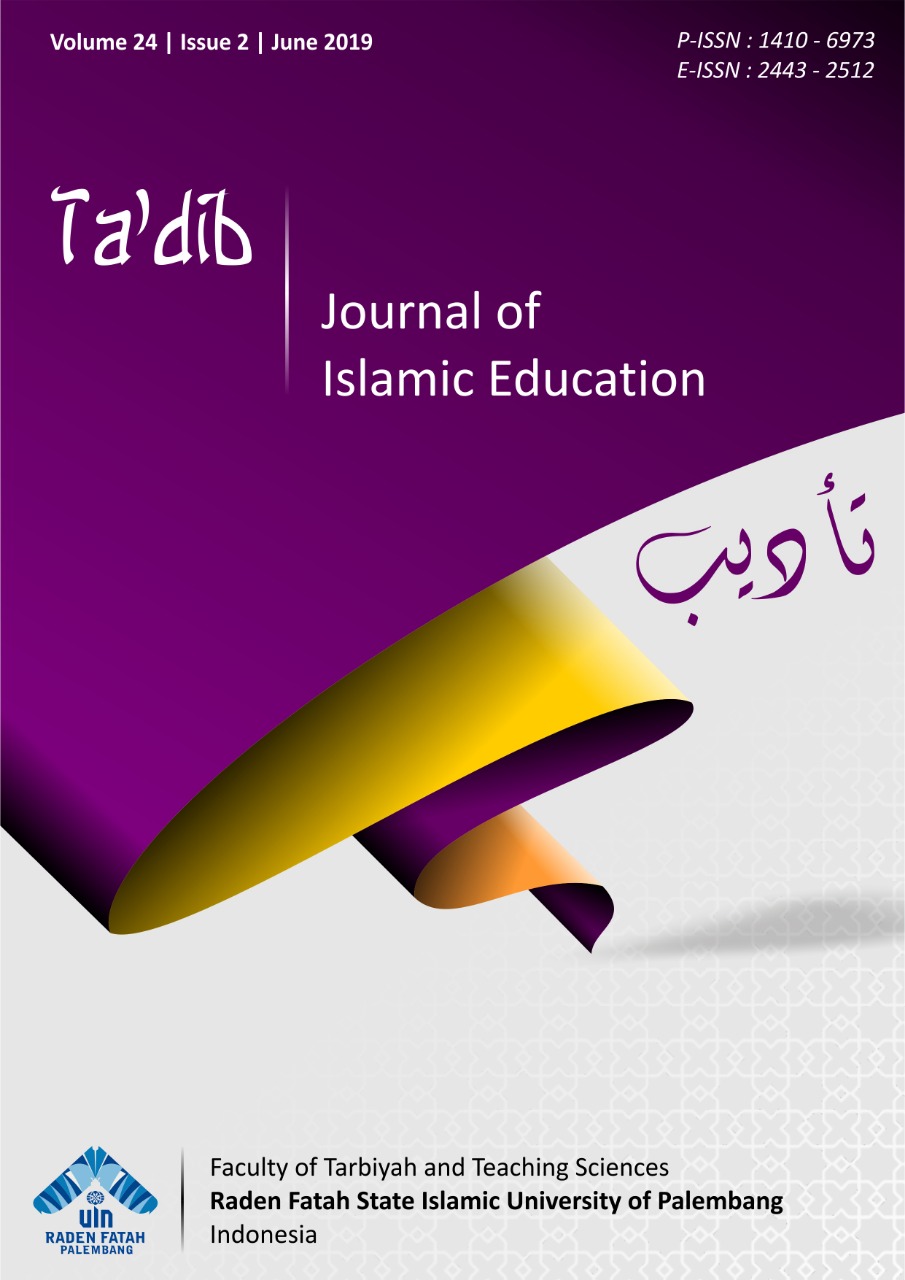 How to Cite
AURINA, N. (2019). An Analysis of Islamic Educational Values from Social Perspective in Nathaniel Hawthorne's Novel "The Scarlet Letter". Ta'dib: Journal of Islamic Education (Jurnal Pendidikan Islam), 24(1), 172-184. Retrieved from http://jurnal.radenfatah.ac.id/index.php/tadib/article/view/3111

Ta'dib by http://jurnal.radenfatah.ac.id/index.php/tadib is licensed under a Creative Commons Attribution-ShareAlike 4.0 International License.