Grammatical Errors in Madrasah Aliyah Students' Narrative Texts: An Error Analysis of the Surface Strategy
Rahmah Fithriani

Universitas Islam Negeri Sumatera Utara
Abstract
Framed by Error Analysis (EA) approach, this study aimed at analyzing grammar errors in writing narrative text, with a special focus on the differences of errors made by the students of Mathematics & Natural Science (MNS) and Social Studies (SS) streams at a Madrasah Aliyah (Islamic senior high school). This study used 60 narrative essays as the data corpus, which was analyzed using the adoption of Coder's EA approach. The result of data analysis showed that MNS students made more grammatical errors than SS students did in writing narrative texts. A closer look at the data revealed interesting findings as follows: 1) both MNS and SS students made grammatical errors in six categories, noun, pronoun, verb, article, preposition, and conjunction; 2) there were five types of errors found in students' writing including mis-selection, over inclusion, and omission as the dominant ones; and 3) MNS students produced more errors in five categories; noun, pronoun, verb, preposition, and conjunction while SS students were only in one category, namely article. These findings could be used as a proof to debunk the stereotype of MNS and SS students labeling with more preference given to MNS students who are perceived to be more dominant in academic performance.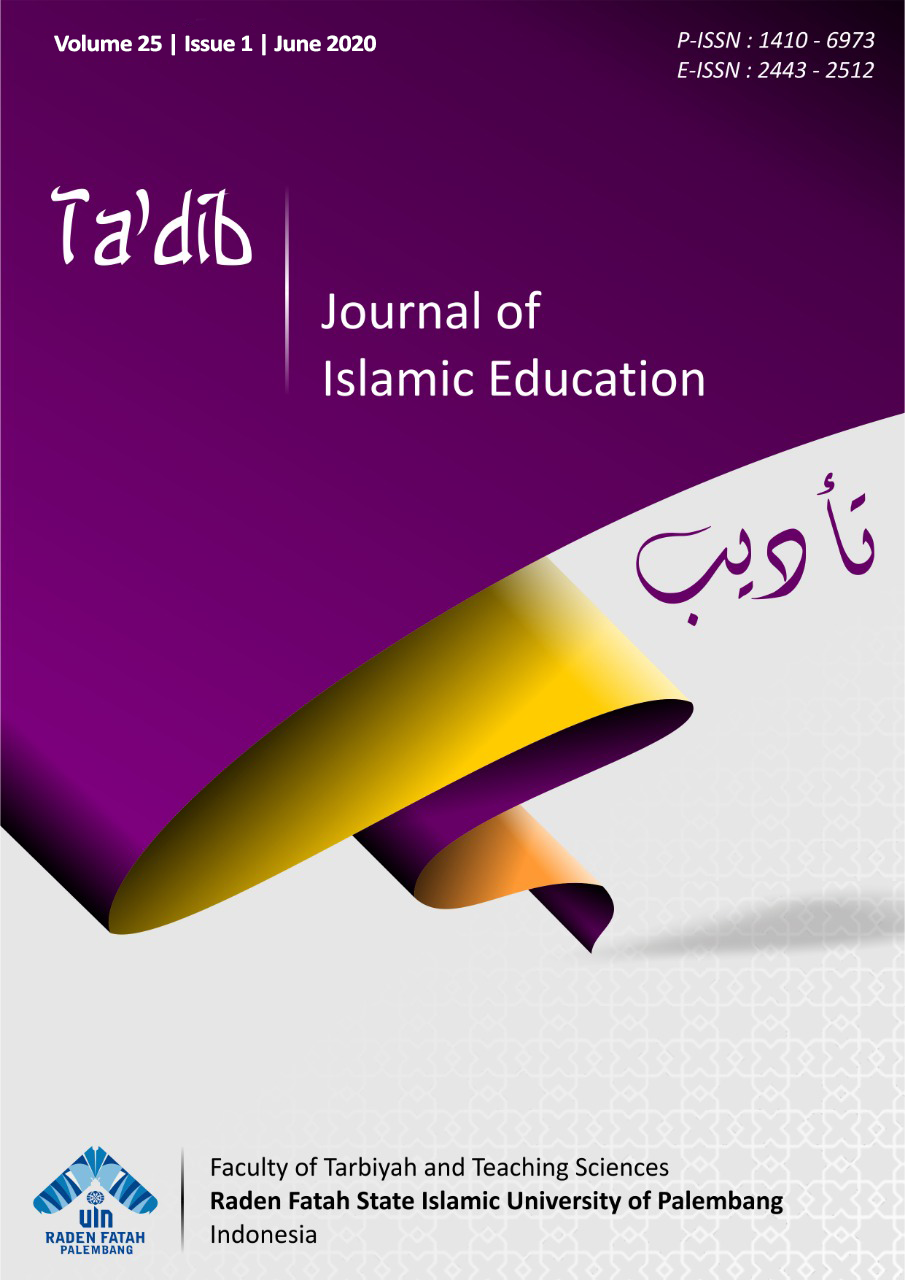 How to Cite
Fithriani, R. (2020). Grammatical Errors in Madrasah Aliyah Students' Narrative Texts: An Error Analysis of the Surface Strategy. Ta'dib:Journal of Islamic Education (Jurnal Pendidikan Islam), 25(1), 6-20. Retrieved from http://jurnal.radenfatah.ac.id/index.php/tadib/article/view/5098
Section
Original Research Article

Ta'dib by http://jurnal.radenfatah.ac.id/index.php/tadib is licensed under a Creative Commons Attribution-ShareAlike 4.0 International License.