DIMENSI TASAWUF PENDIDIKAN ISLAM DAN PENCEGAHAN KEKERASAN TERHADAP ANAK DALAM KELUARGA
Idrus al-Kaf

Fakultas Ushuluddin dan Pemikiran Islam Universitas Islam Negeri Raden Fatah Palembang
Abstract
Family is the first and foremost educational institution in human life. Both parents acted as teachers and children as students. In this case, parents, besides being obliged to raise their children physically, are also obliged to mature them psychologically and spiritually. But in reality, the existence of children is often overlooked, even worse, children are often become victims of adult violence and abuse.In fact, violence against children does not only have a negative impact on child development, but also a violation of human rights against children, which includes the right to live, the rights to protection, and the right to education. These rights are those which are the basic rights possessed by every human being as a gift from God which has been carried from the early life.For this reason, efforts to prevent violence against children in the family is necessary, one of which, is to instill mystical values to children as early as possible. Efforts to improve the noble character for children can be adopted from the Quranic teachings and some mystical attitudes and behaviors that aim to instill spiritual values. Every child's mistakes are always controlled by actions and punishments that can remind him of God. Mystical character education is a mystical solution that will play a major role in realizing a moral revolution and spiritual character in society.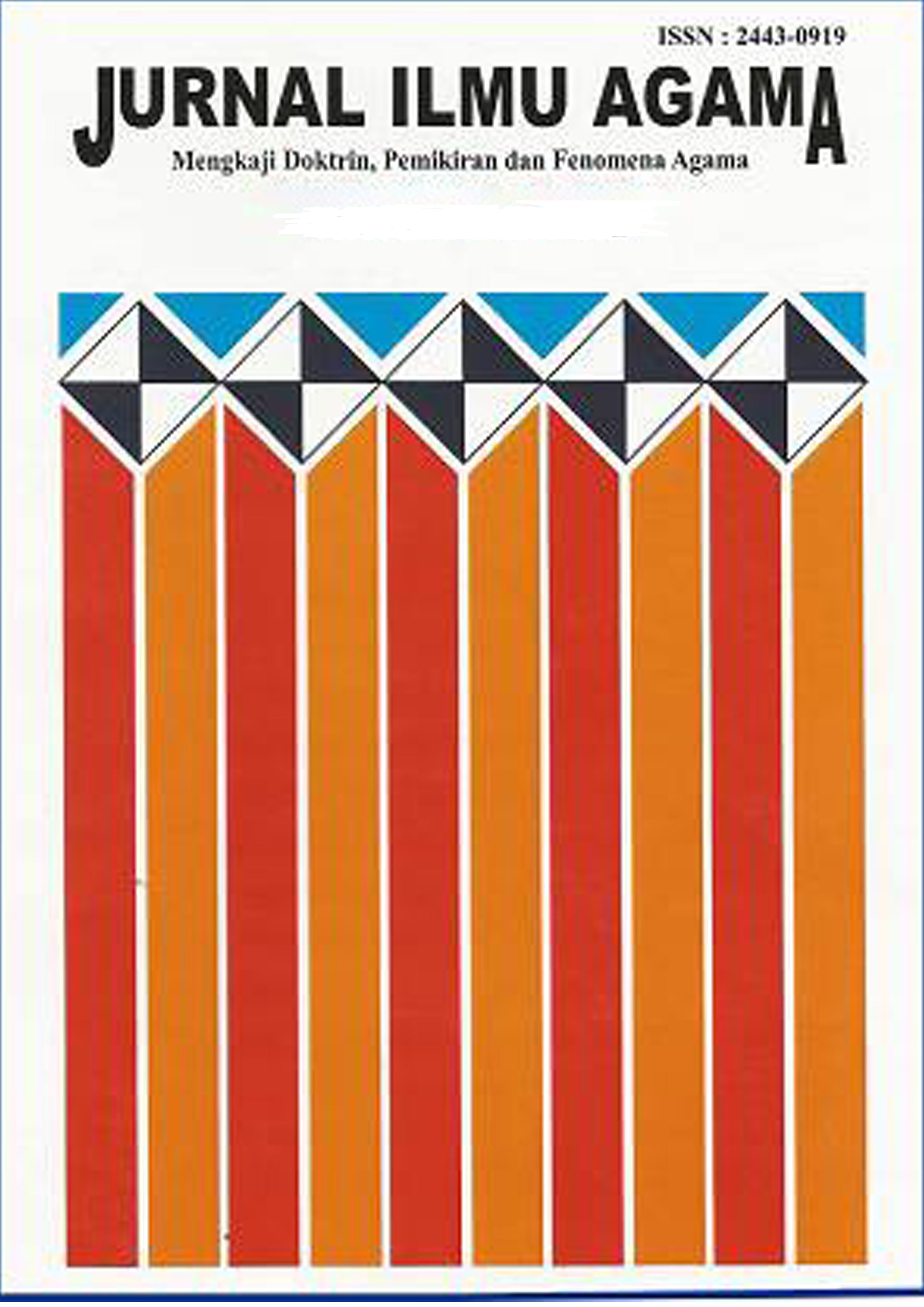 How to Cite
al-Kaf, I. (2018). DIMENSI TASAWUF PENDIDIKAN ISLAM DAN PENCEGAHAN KEKERASAN TERHADAP ANAK DALAM KELUARGA. Jurnal Ilmu Agama: Mengkaji Doktrin, Pemikiran, Dan Fenomena Agama, 19(2), 248-258. https://doi.org/https://doi.org/10.19109/jia.v19i2.2918
The requirements that must be met by the author are as follows:
The author saves the copyright and gives the journal simultaneously with the license  under 

Creative Commons Attribution License 

which permits other people to share the work by stating that it is firstly published in this journal.
The author can post their work in an institutional repository or publish it in a book by by stating that it is firstly published in this journal.
The author is allowed to post their work online (for instance, in an institutional repository or their own website) before and during the process of delivery. (see

Open Access Effect

).