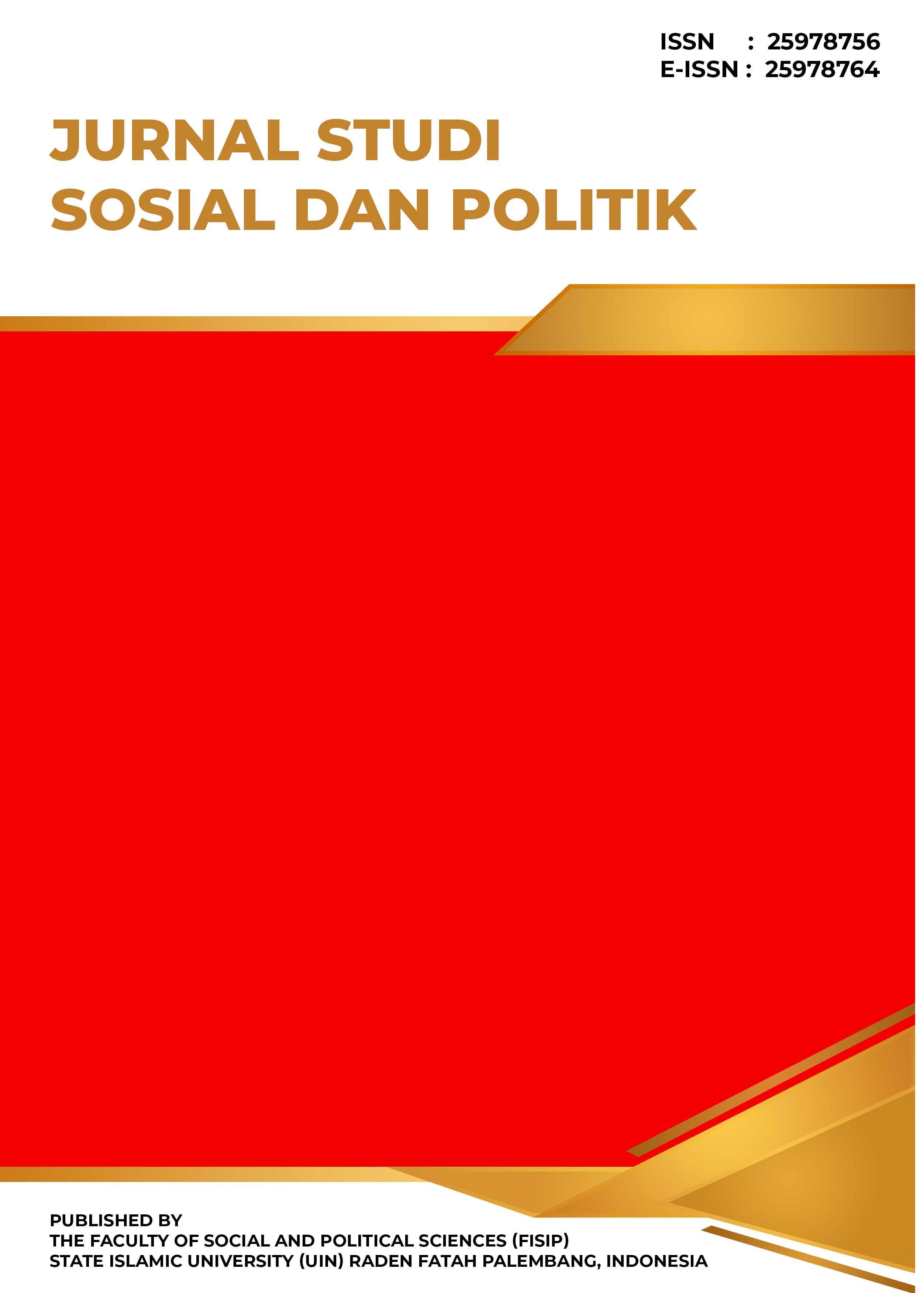 Jurnal Studi Sosial dan Politik (JSSP) (ISSN: 2597-8756) and (E-ISSN: 2597-8764) is an open access and peer-reviewed journal which is published by FISIP Universitas Islam Negeri Raden Fatah Palembang, twice a year in June dan December. The Journal has been nationally accredited by the Ministry of Research, Technology and Higher Education of the Republic of Indonesia (RISTEKDIKTI), No. 148/M/KPT/2020 (August 03, 2020).
The main objective of this journal is to disseminate within the field of an advanced understanding current on various original research paper from academician, researcher and practitioners, particularly related to the issues: politics, governance, and democracy, local politics, political party and election, political thought and ethics, civil society movement, gender politics and identity, community and Social welfare development, digital society and disruption, communication politics, and media, communication and culture.
Nevertheless, the scoping journal also has no limited to an article within the field of international politics & security, and radicalism and terrorism. So, for the author before submitting must ensure the manuscripts has followed the JSSP's general guidelines, scope and focus with written in English.
Journal Studi Sosial dan Politik has been indexed in: