EFL Students' Perspectives on Effective Lecturer
Juliana Basri

Teacher of English at Sakatiga, Indralaya, South Sumatera
Abstract
Student's perspective is an essential factor in evaluating lecturers and has an impact on the efficacy of the instructional environment. The purpose of this study was to know EFL  students' perception on effective lecturer. The study employed mixed method research. By implementing convenience sampling technique, 100 students in one state university in Palembang, South Sumatera, Indonesia were involved as participants in this research. The questionnaire and interview were used to collect the data and the descriptive analysis in the form of percentages was used to analyze the data. The result of questionnaire revealed that instrument which contained 42 items with seven response categories on rapport (26,2%), delivery (40,5%), fairness (11,9%), knowledge and credibility (7,2%), and organization and preparation (14,3%) were perceived very good by the students. It was supported by the result of interview that students were perceived very good to all aspects of effective lecturer, but there were some lecturers who were not. Finally, it was believed that this study could be useful and beneficial to the lecturers as a yardstick to understand themselves better and students' needs in learning process.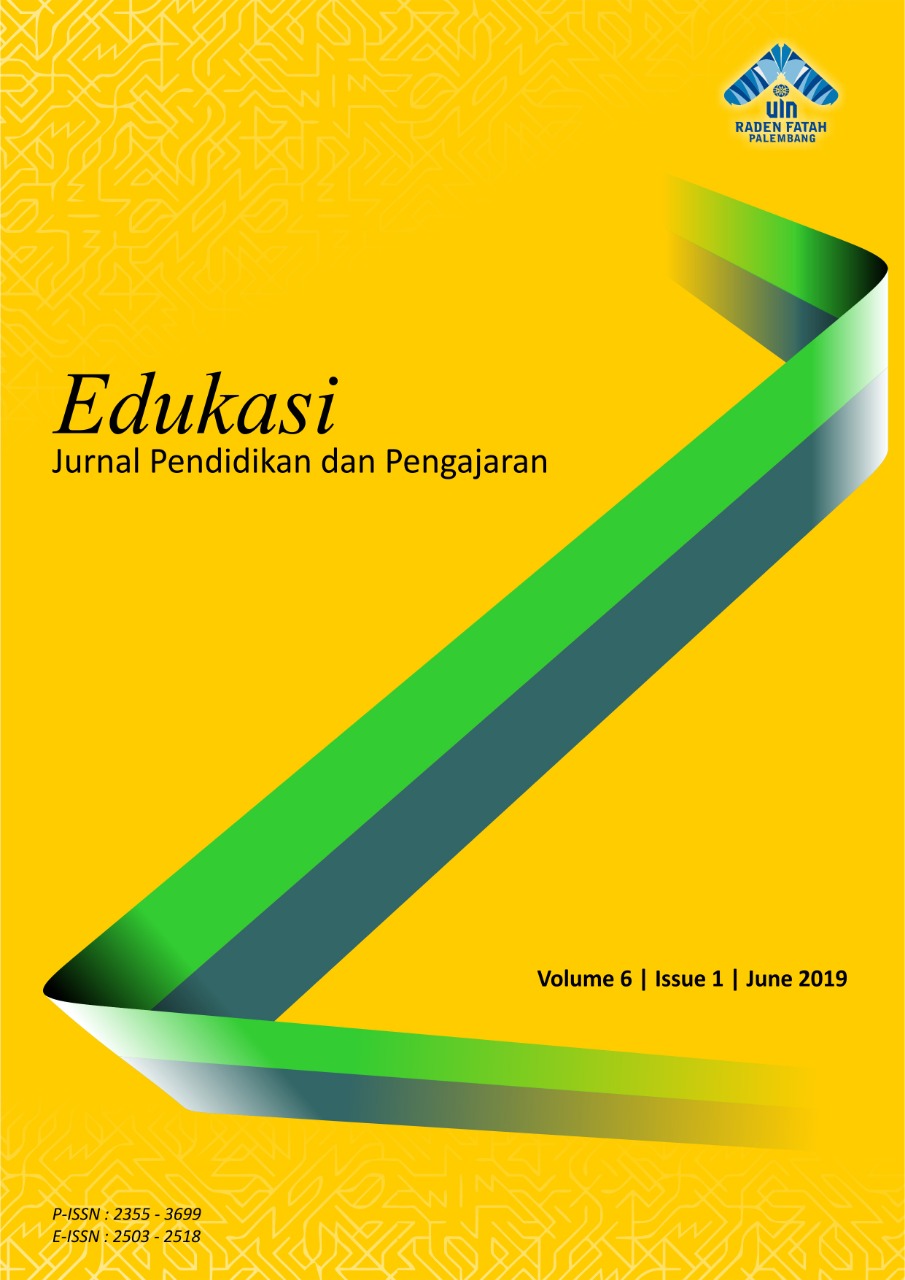 How to Cite
Basri, J. (2019). EFL Students' Perspectives on Effective Lecturer. Edukasi: Jurnal Pendidikan Dan Pengajaran, 6(1), 229-246. https://doi.org/https://doi.org/10.19109/ejpp.v6i1.3112
This work is licensed under a Creative Commons Attribution-NonCommercial-ShareAlike 4.0 International License.
After the manuscript is accepted for publication, authors will be required to sign a copyright transfer form. Copyright will be transferred to State Islamic University of Raden Fatah, Palembang, South Sumatra, Indonesia, via e-mail. A copyright form will be sent to you via e-mail after the accepted manuscript has been submitted.