An Analysis of Politeness Strategies of Disagreement: The Case of Students of English Education Study Program in one State Islamic University in Sumatera, Indonesia
Witria Windika

Kinderganden School Teacher in Lahat, South Sumatera, Indonesia
Abstract
The pupoposes of this study were (1) to find out the realizations of politeness strategies of disagreement by the sixth semester students of English Education students of Islamic State University in Sumatera, and (2) to figure out the most common types of politeness strategy used by them. The study employed qualitative research. The data were taken through a written test and Discourse Completion Test (DCT). The sample was taken by using cluster random sampling method which consisted of 12 male students and 12 female students. The study revealed that female and male English language learners experienced four types of politeness strategy: positive politeness, negative politeness, bald-on-record politeness, and off-record politeness with negative politeness as the most frequent strategy used by female and male English language learners. The result of the study showed that negative politeness was dominant politeness strategy which had value of 63,33%. The second place was bald-on-record (23,33%), the third place was positive politeness  (11,67%), and the last one was off-record (1,67%). The conclusion of this study indicated that in expressing politeness strategy for disagreement, both female and male respondents tended to perform negative politeness strategy.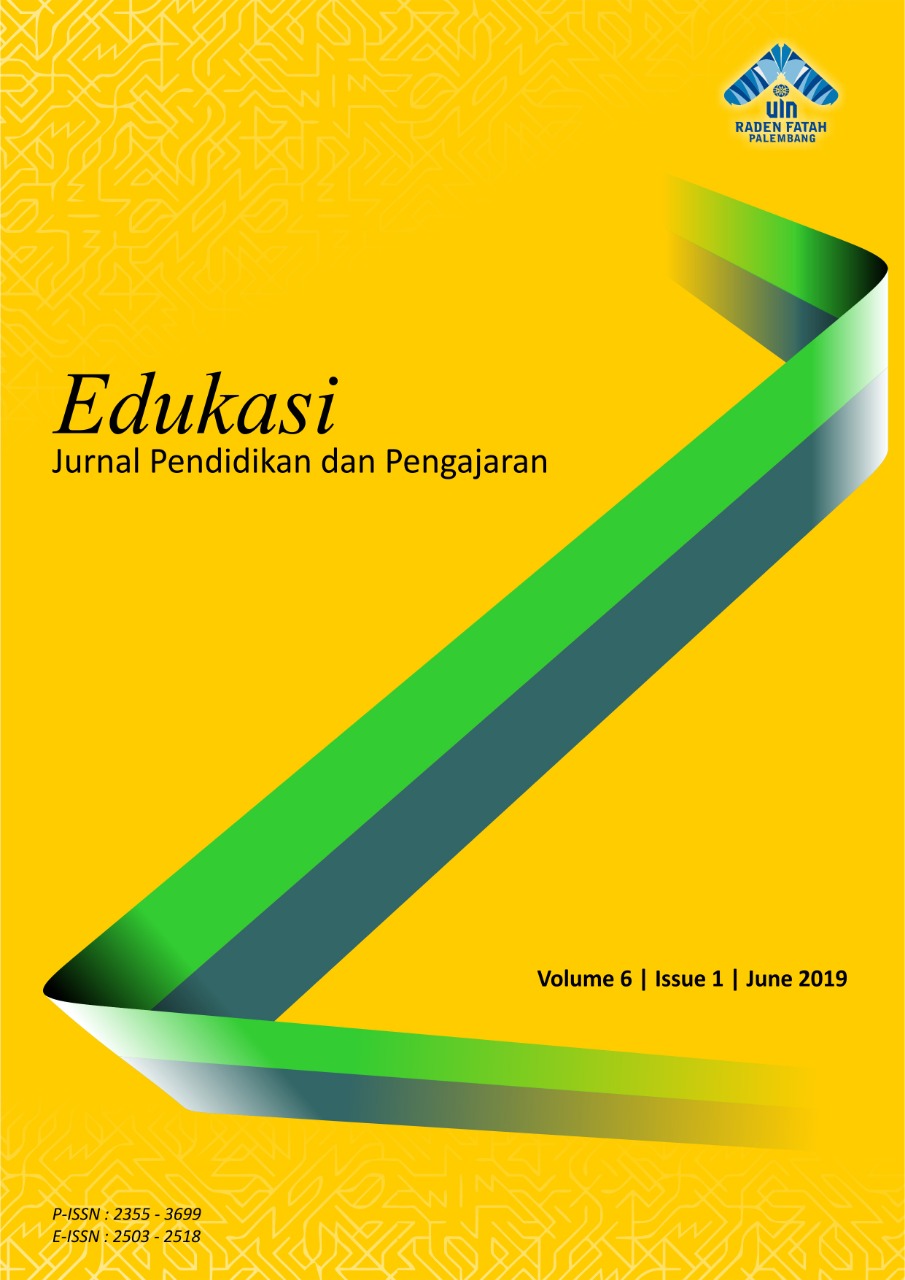 How to Cite
Windika, W. (2019). An Analysis of Politeness Strategies of Disagreement: The Case of Students of English Education Study Program in one State Islamic University in Sumatera, Indonesia. Edukasi: Jurnal Pendidikan Dan Pengajaran, 6(1), 260-269. https://doi.org/https://doi.org/10.19109/ejpp.v6i1.3132
This work is licensed under a Creative Commons Attribution-NonCommercial-ShareAlike 4.0 International License.
After the manuscript is accepted for publication, authors will be required to sign a copyright transfer form. Copyright will be transferred to State Islamic University of Raden Fatah, Palembang, South Sumatra, Indonesia, via e-mail. A copyright form will be sent to you via e-mail after the accepted manuscript has been submitted.