The The Relationship between Writing Anxiety and Writing Achievement: A Case of One Islamic University in Palembang
Nur Aprilliani Rehelmi

Palembang
Abstract
This study investigated the relationship between writing anxiety and writing achievement, and investigated the influence of writing anxiety on writing achievement of the students of the English department of one Islamic university in Palembang. The research was a quantitative research. The sample of this study was all of the sixth semester students. The total number of the students was 114 students. Since twelve students were absent, the sample of this study was 102 students. The data were collected by using the second language writing anxiety inventory (SLWAI) and writing test. Descriptive statistics, Pearson Product Moment correlation and regression analysis were used to find out the correlation and the influence between variables. The result of the analysis showed that there was a significant correlation between students' writing anxiety and essay writing achievement with r-obtained (.276) which was higher than the r-table (.194). Besides, there was also a significant influence of writing anxiety on essay writing achievement with 7,6 %. This study could have implications for English language teachers or lecturers, learners, and text book writers.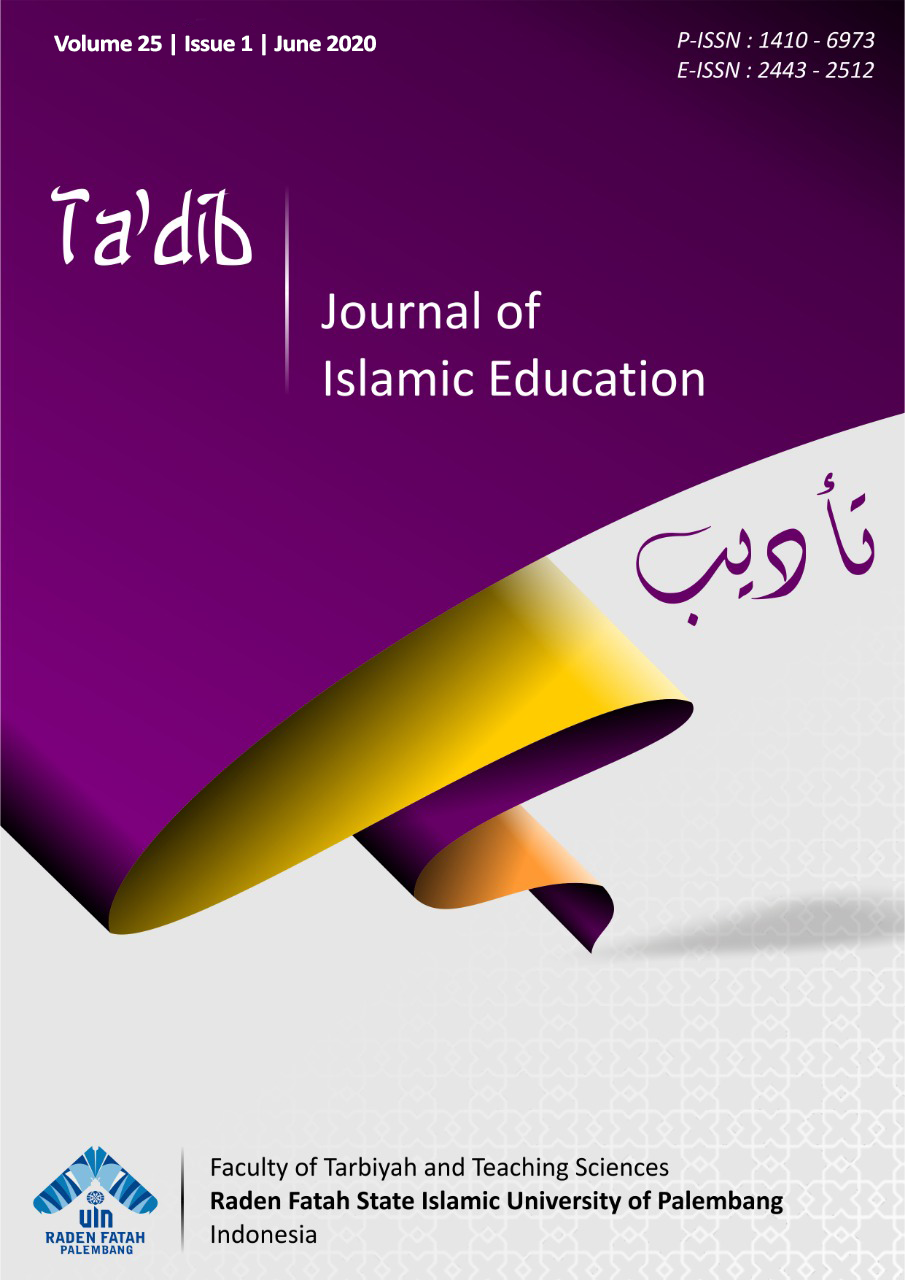 How to Cite
Rehelmi, N. (2020). The The Relationship between Writing Anxiety and Writing Achievement: A Case of One Islamic University in Palembang. Ta'dib:Journal of Islamic Education (Jurnal Pendidikan Islam), 25(1), 21-31. Retrieved from http://jurnal.radenfatah.ac.id/index.php/tadib/article/view/5376
Section
Original Research Article

Ta'dib by http://jurnal.radenfatah.ac.id/index.php/tadib is licensed under a Creative Commons Attribution-ShareAlike 4.0 International License.