PENGARUH PENERAPAN MODEL PEMBELAJARAN TIPE TWO STAY TWO STRAY (TSTS) TERHADAP MOTIVASI BELAJAR SISWA KELAS VII PADA MATERI KLASIFIKASI MAKHLUK HIDUP
Wilia Apriani

Prodi Pendidikan Biologi, Fakultas Ilmu Tarbiyah dan Keguruan, UIN Raden Fatah Palembang

Syarifah Syarifah

Prodi Pendidikan Biologi, Fakultas Ilmu Tarbiyah dan Keguruan, UIN Raden Fatah Palembang

Abdurrahmansyah Abdurrahmansyah

Prodi Pendidikan Biologi, Fakultas Ilmu Tarbiyah dan Keguruan, UIN Raden Fatah Palembang
Keywords:
learning, TSTS, motivation, classification of living things
Abstract
Motivation as one of the psychological factors in the learning process has meaning as a whole driving force within the students that lead to learning activities. The existence of diligent efforts and especially based on motivation, then someone who learn will be able to get a good achievement. The purpose of this study is to improve students' learning motivation of VII class on science subjects of Living Classification Classification in Junor High School by using Two Stay Two Stray (TSTS) cooperative learning model. This research is descriptive-quantitative method by using Quasy experiment. The design that used is Posttest Only-Control Design. The population in this study were all students of VII class in MTs Lahat and the sample was VII.1 class as control class and VII. 5 as experimental class. The results of the research through direct observation by using the observation sheet proves that there is an increase in learning motivation of learners in following the learning through cooperative learning model type Two Stay Stray (TSTS) from the first meeting until the third meeting. It can be seen from the questionnaire that is calculated by using t-test for see the influence of cooperative learning model type Two Stay Two Stray (TSTS) to student learning motivation. The result is tarithmetic˃ ttable or 7,56˃1,9983. This shows that H0 is rejected and Ha is accepted. It can be concluded that there is influence of the application of cooperative learning model type Two Stay Two Stray (TSTS) to student's learning motivation.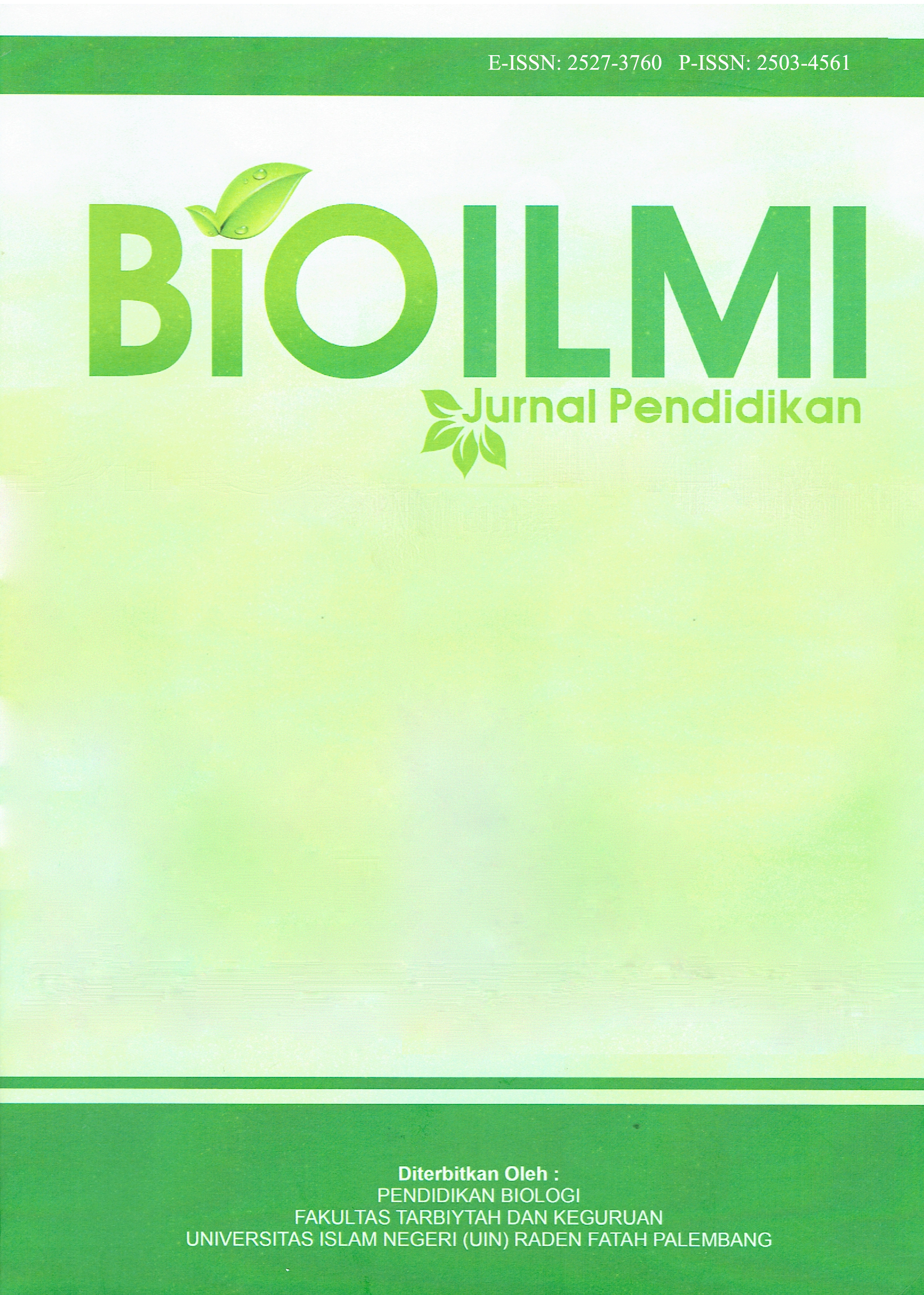 Bio Ilmi: Jurnal Pendidikan oleh http://jurnal.radenfatah.ac.id/index.php/bioilmi disebarluaskan di bawah Lisensi Creative Commons Atribusi-BerbagiSerupa 4.0 Internasional.