Full Vol. 5 Issue 1 2018
Abstract
Edukasi: Jurnal Pendidikan dan Pengajaran provides a vital forum for exchanging ideas in order to enrich the theories and practices of English education in Indonesia and across the globe. The journal focuses, but not limited to, on the following topics: English language teaching, language teaching and learning, language teaching methodologies, pedagogical techniques, teaching and curricular practices, curriculum development and teaching methods, program, syllabus, and materials design, second and foreign language teaching and learning, language education, teacher education and professional development, teacher training, cross-cultural studies, bilingual and multilingual education, translation, language teaching for specific purposes, new technologies in language teaching, and testing and evaluation. It provides an academic platform for teachers, lecturers, and researchers to contribute innovative work in the field.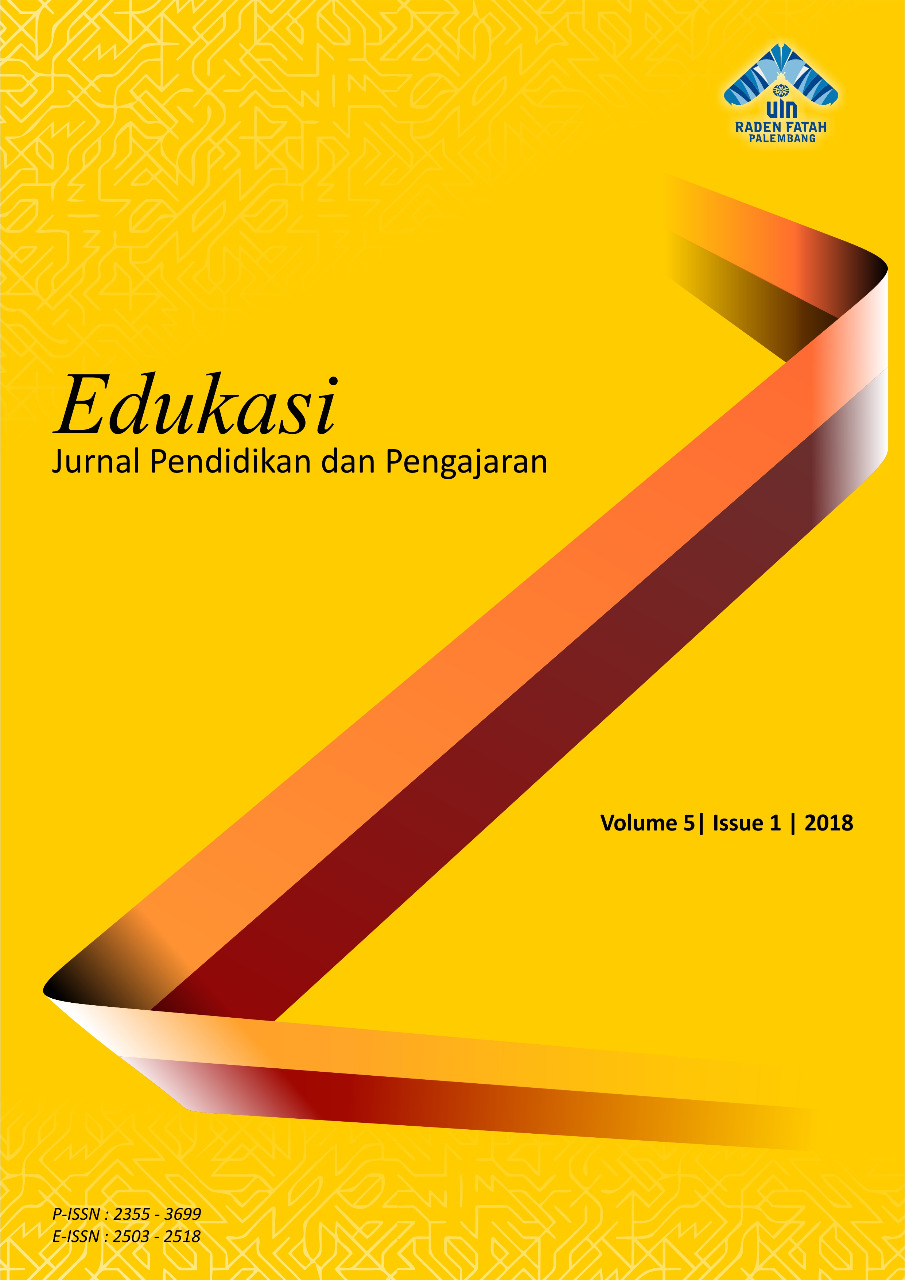 How to Cite
TEAM, E. ( ). Full Vol. 5 Issue 1 2018. Edukasi: Jurnal Pendidikan Dan Pengajaran, 5(1), 1-5. Retrieved from http://jurnal.radenfatah.ac.id/index.php/edukasi/article/view/2044
This work is licensed under a Creative Commons Attribution-NonCommercial-ShareAlike 4.0 International License.
After the manuscript is accepted for publication, authors will be required to sign a copyright transfer form. Copyright will be transferred to State Islamic University of Raden Fatah, Palembang, South Sumatra, Indonesia, via e-mail. A copyright form will be sent to you via e-mail after the accepted manuscript has been submitted.