Learning to listen: Listening Strategies and Listening Comprehension of Islamic Senior High School Students
DESMA YULISA

State Islamic University of Raden Fatah, Palembang, South Sumatra
Abstract
The purpose of this research was to identify the correlation and the influence between listening strategies and listening comprehension. The eleventh grade students were selected as participants of this study. The instruments used in this research were listening strategies questionaire adapted from Lee (1997) and modified by Ho (2006) (as cited Golchi, 2012), and listening comprehension test conducted to measure students' listening comprehension. Pearson product moment, regression analysis, R-square were used to find out the correlation and the influence between variables. The result revealed that there was a significant correlation between listening strategies and listening comprehension with r = .516. Besides, there was also a significant influence of listening strategies on listening comprehension with 26.6 %. This study could have implications for English language teachers, course designers, learners, and text book writers.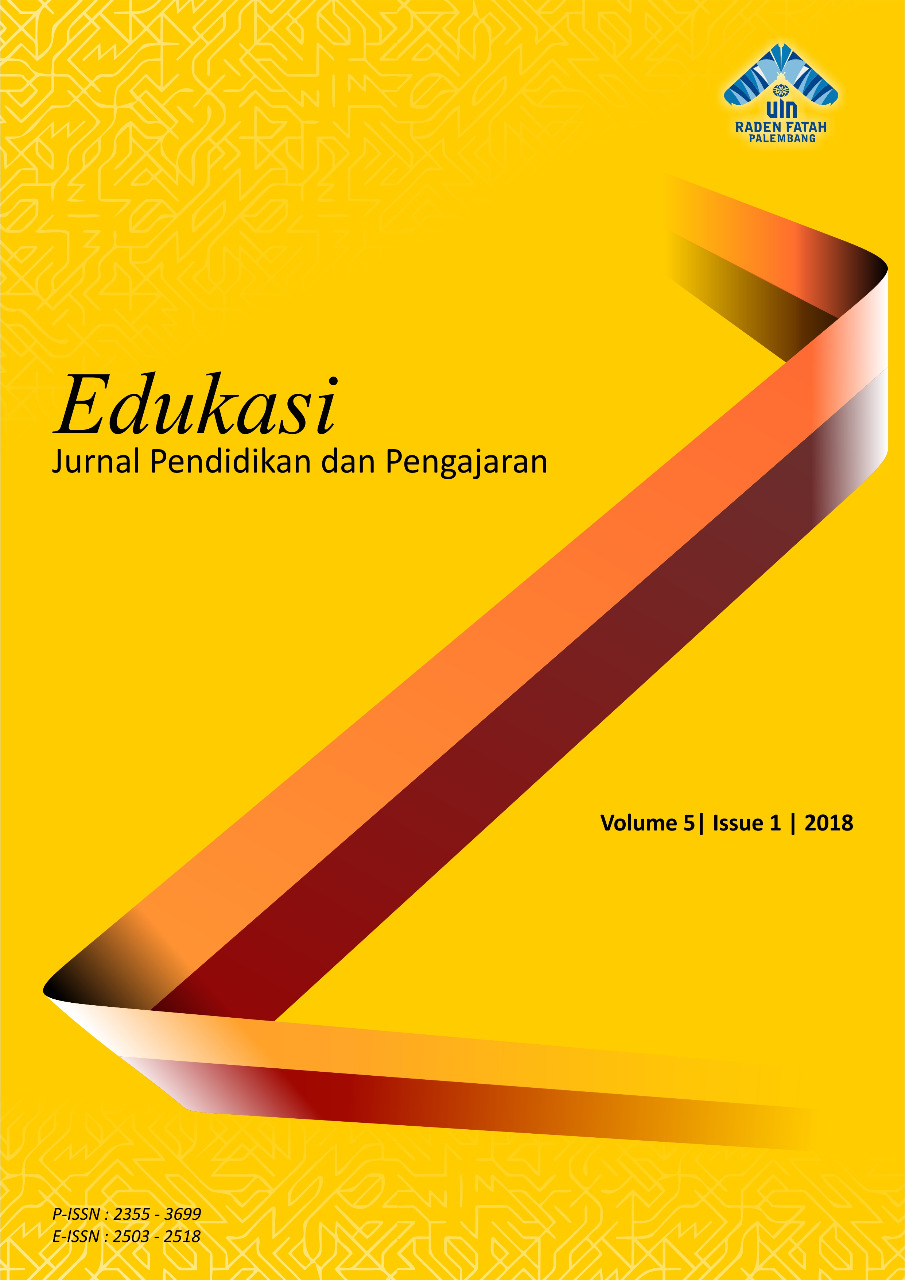 How to Cite
YULISA, D. ( ). Learning to listen: Listening Strategies and Listening Comprehension of Islamic Senior High School Students. Edukasi: Jurnal Pendidikan Dan Pengajaran, 5(1), 22-30. https://doi.org/https://doi.org/10.19109/ejpp.v5i1.2046
This work is licensed under a Creative Commons Attribution-NonCommercial-ShareAlike 4.0 International License.
After the manuscript is accepted for publication, authors will be required to sign a copyright transfer form. Copyright will be transferred to State Islamic University of Raden Fatah, Palembang, South Sumatra, Indonesia, via e-mail. A copyright form will be sent to you via e-mail after the accepted manuscript has been submitted.