JOURNAL INFORMATION :
Psikis : Jurnal Psikologi Islami is a scientific journal published by Faculty of Psychology of State Islamic University (UIN) Raden Fatah Palembang. The papers to be published in Journal of Islamic Psychology is a kind of article of research (quantitative or qualitative research approach), literature study or original ideas that are considered to contribute to the development of general psychology and Islamic Psychology especially with the theme of integration of Psychology and Islamic either by individual or by groups.
Psikis : Jurnal Psikologi Islami has been cited 21 times by Scopus-indexed journal (retrieved: 14 January 2023)
First Experience Submitting Scopus Indexation (Rejected) : Psikis : Jurnal Psikologi Islami (2502-728X / 2549-6468)
Vol 9 No 1 (2023): Psikis : Jurnal Psikologi Islami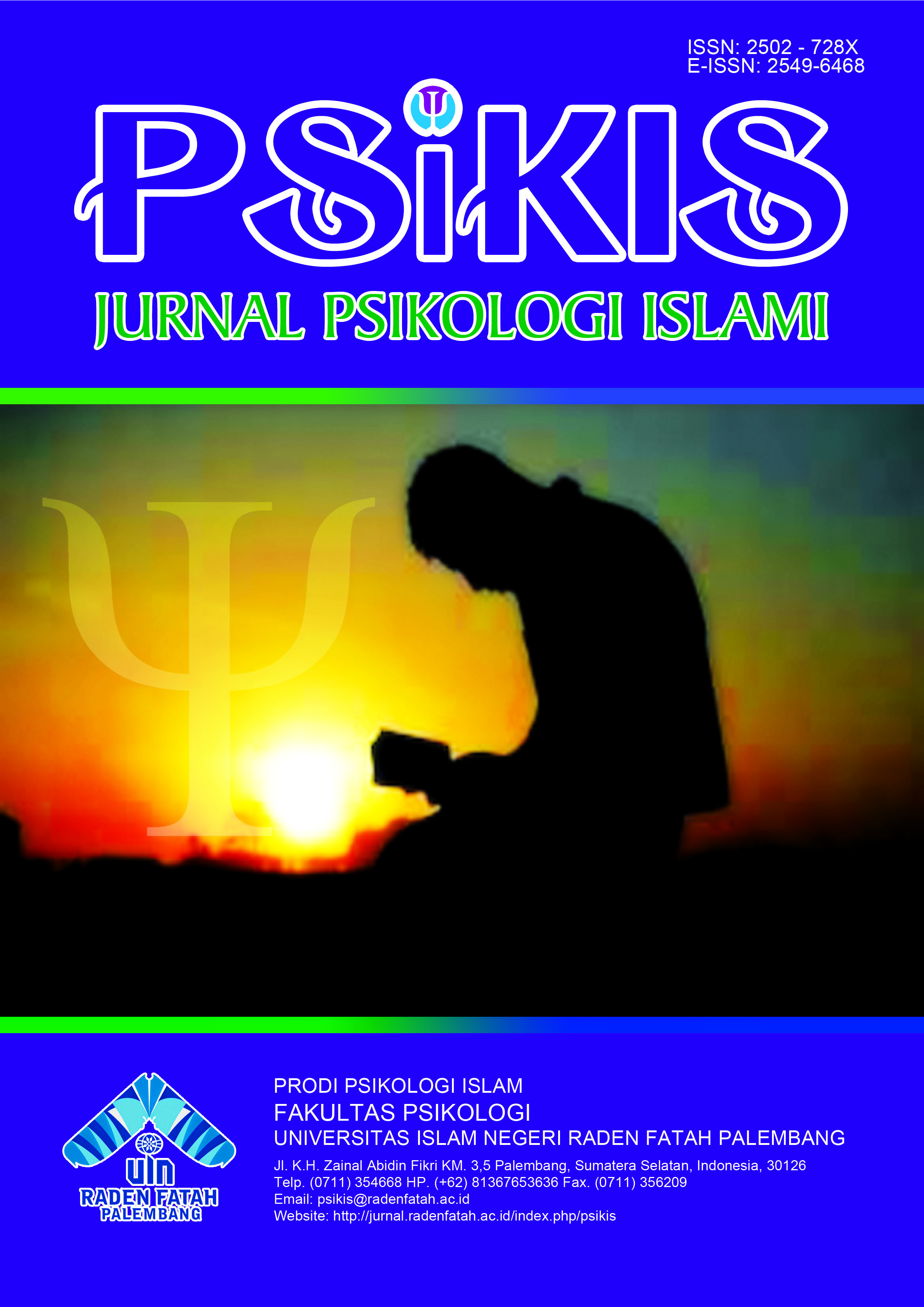 Has been published Psikis : Journal of Islamic Psychology Vol. 9 No. 1 June 2023 (Accreditation, Sinta 2). There are 17 articles whose authors come from 8 countries: Indonesia, Malaysia, Brunei Darussalam, Thailand, Scotland, Pakistan, Belgium, Russian. Congratulations to all authors and thanks to the team of editors and reviewers involved in this issue.
Published: 17-03-2023
View All Issues
Psikis : Jurnal Psikologi Islami is a scientific journal published by Faculty of Psychology of State Islamic University (UIN) Raden Fatah Palembang. The papers to be published in Journal of Islamic Psychology is a kind of article of research (quantitative or qualitative research approach), literature study or original ideas that are considered to contribute to the development of general psychology and Islamic Psychology especially with the theme of integration of Psychology and Islamic either by individual or by groups. It is published twice a year, in June and in December. There are two version of publication; print out (p) with ISSN: 2502-728X and electronic (e) with ISSN Online: 2549-6468