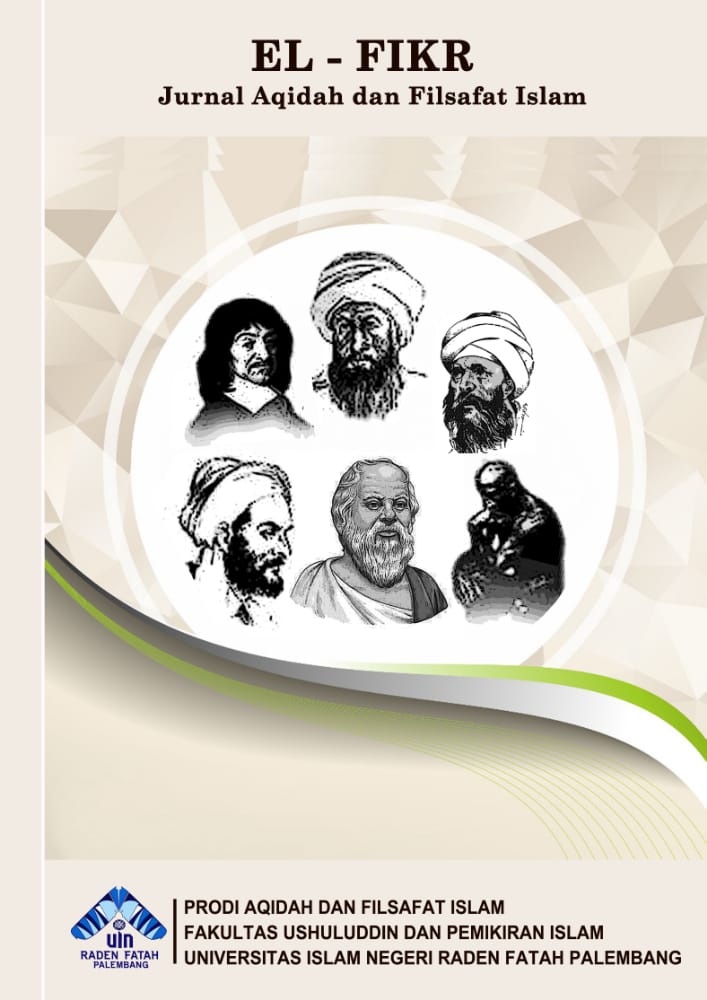 The articles were published in the Journal of eL-FIKR include the results of the qualitative and quantitative research field; conceptual; and a literature review. The series of studies of Aqidah and Islamic philosophy which covers aspects of doctrine, thought and phenomena that can be studied with the approach of philosophy.
Vol 4 No 1 (2023): El-Fikr: Jurnal Aqidah Dan Filsafat Islam
View All Issues
Jurnal El-Fikr adalah jurnal akademik yang berfokus pada akidah dan filsafat Islam, diterbitkan dua kali setahun (Januari-Juni dan Juli-Desember) oleh Jurusan Aqidah dan Filsafat Islam, Fakultas Ushuluddin dan Pemikiran Islam, Universitas Islam Negeri Raden Fatah Palembang.