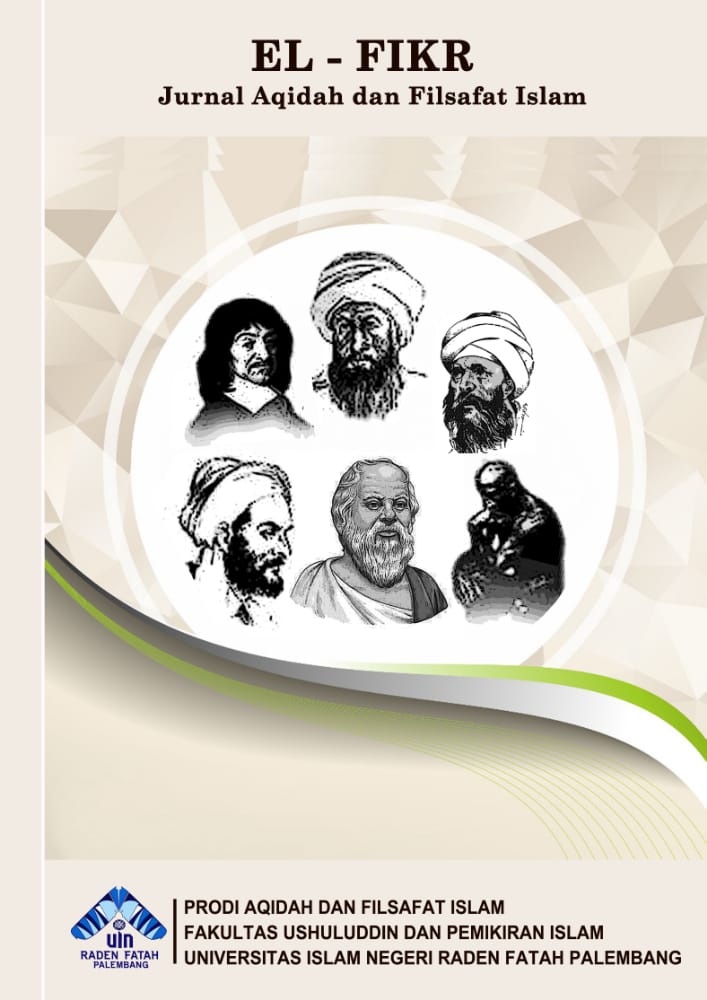 The articles were published in the Journal of eL-FIKR include the results of the qualitative and quantitative research field; conceptual; and a literature review. The series of studies of Aqidah and Islamic philosophy which covers aspects of doctrine, thought and phenomena that can be studied with the approach of philosophy.
Vol 3 No 2 (2022): El-Fikr : Jurnal Aqidah dan Filsafat Islam
View All Issues
The Journal El-Fikr is an academic journal focusing on the aqidah and islamic philosohpy, published twice a year (January-June and July-December) by the Aqidah and Islamic Philosophy Department, Faculty of Ushuluddin and Islamic Thought, State Islamic University of Raden Fatah Palembang.