MENGELOLA STRES DENGAN PENDEKATAN COGNITIVE BEHAVIOR MODIFICATION (STUDI EKSPERIMEN PADA MAHASISWA BARU PENDIDIKAN AGAMA ISLAM (PAI) FAKULTAS ILMU TARBIYAH & KEGURUAN UIN MALIKI MALANG)
Esa Nur Wahyuni

Universitas Islam Negeri Malang
Keywords:
Cognitive Behaviour Modification, Stres Management.
Abstract
This study aimed to determine the effect of implementation Cognitive Behaviour Modification (CBM) to improve the ability to manage stres on new students. The design research is one group Pretest-Postest. Based on the recommendations and observations, specified the ten new students FITK UIN Maliki as research subjects who indicated experiencing stres. Data on the ability to manage stres obtained from student records to fill Manage Stress Inventory (MSI). Hypothesis test results indicate CBM approach has a significant effect p = 0.000> 0.05. The average score of 82.00 (posttes scor) > 62.4 (pretest scor) and N-gain = 20. It can be concluded CBM approach has a significant impact on improving the ability to manage stress for new students.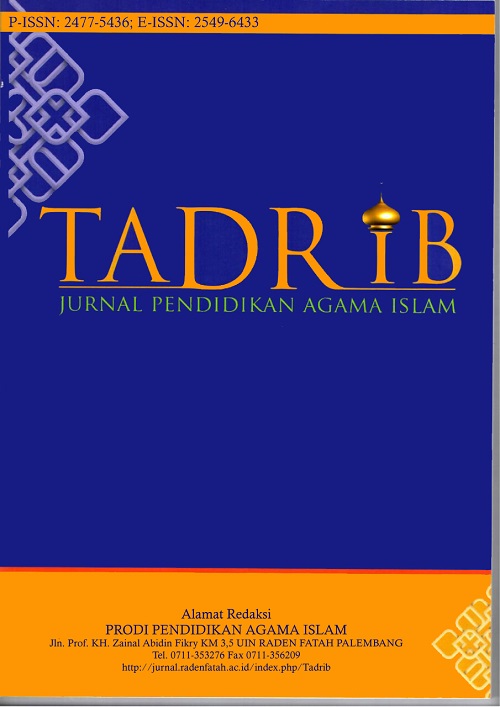 This work is licensed under a Creative Commons Attribution-ShareAlike 4.0 International License.