INOVASI PENGEMBANGAN KURIKULUM PAI DI SMP NURUL JADID
Keywords:
Inovasi, Pengembangan, Kurikulum PAI, Furudul Ainiyah, Disiplin Sholat, Kurikulum Madrasah
Abstract
Innovation of curriculum development of Islamic Education at Nurul Jadid Junior High Schools based on the interest of writers to examine education in Junior High School, especially about the process of Innovation of PAI Curriculum, these are two things that have related to each other. Innovation means ideas or ideas, while the curriculum means roads. Therefore, curriculum innovation is an idea or idea of ​​thinking to achieve the path that will be pursued by educators and learners. The curriculum is a reference and it is very influential on education. The purpose of this research is to know how the process of Innovation of PAI Curriculum Development in Nurul Jadid Junior High School, to know the principles of curriculum development of PAI as well as to know the foundations in curriculum development, to improve furudul ainiyah coaching, to discipline students in performing prayers in ' ah that is done every day for Muslims, knowing the process of integration between the curriculum dengam madrasah diniyah, and linking curriculum PAI with boarding.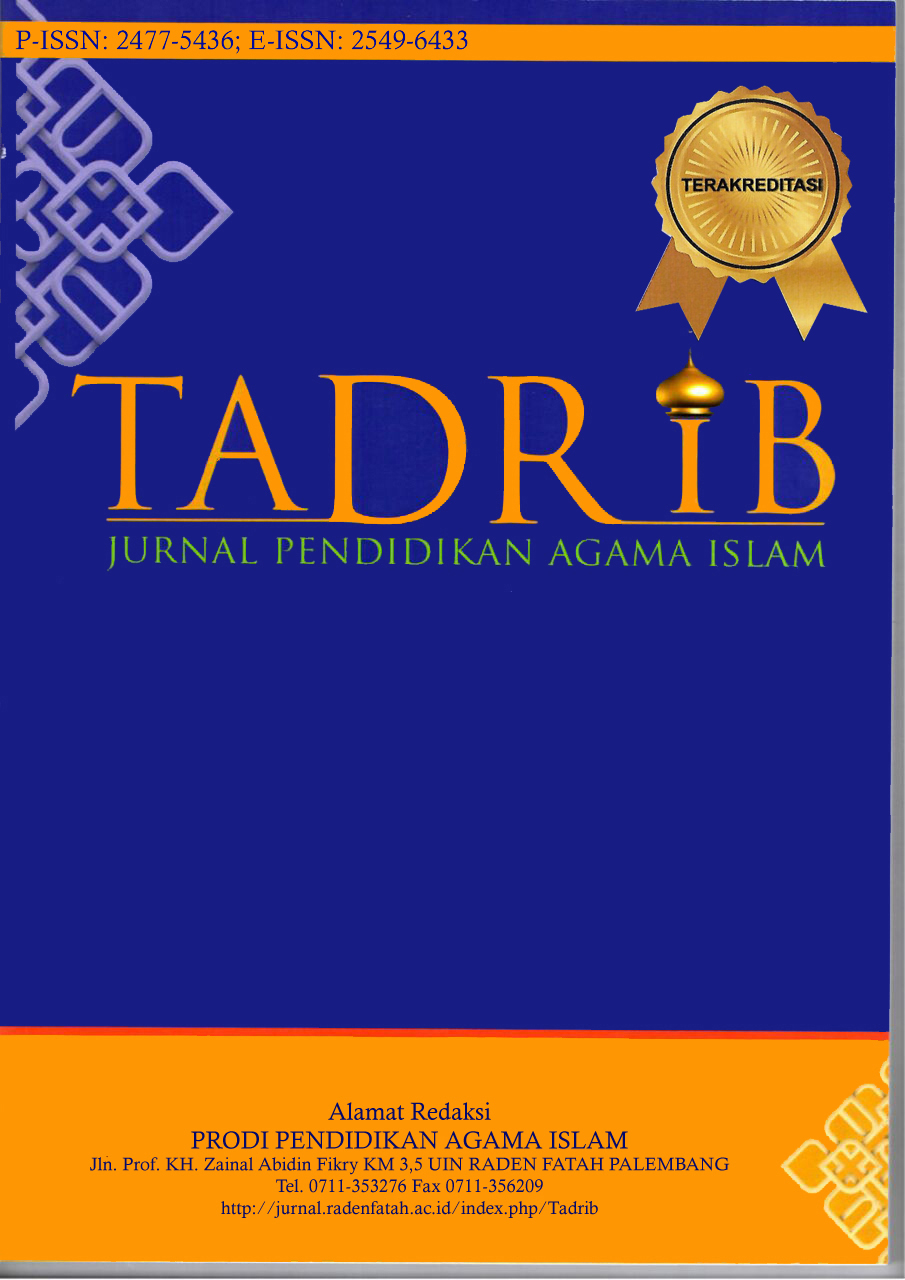 How to Cite
Mundiri, A., & Hasanah, R. (2018). INOVASI PENGEMBANGAN KURIKULUM PAI DI SMP NURUL JADID. Tadrib, 4(1), 40-68. https://doi.org/https://doi.org/10.19109/Tadrib.v4i1.1721