STUDI PENERAPAN PENDIDIKAN AGAMA ISLAM BERBASIS MULTIKULTURAL DI INSTITUT AGAMA ISLAM NEGERI (IAIN) KERINCI
Abstract
In the subject matter of Islamic Education at IAIN Kerinci during this time encountered several problems that are theoretical , text memorizing orientation.The curriculum does not talk much about the relationship between people, especially multicultural issues, so that eventually will have an impact on the conflict and emerging radical groups, and extremism. The purpose  this article is to find a solution to such problems by reforming the curriculum in accordance with the philosophy of the concept of Islamic Education based on multiculturalism and its application in the lecture process. The result of the research shows that the positive impacts to the students after the implementation.  It creates peace in diversity, harmony in pluralism, making diversity as grace and strength. This paper proposes that all Islamic higher education can innovate the Islamic Education curriculum to be relevant to the needs of the times and comprehensive, not  narrow and exclusive.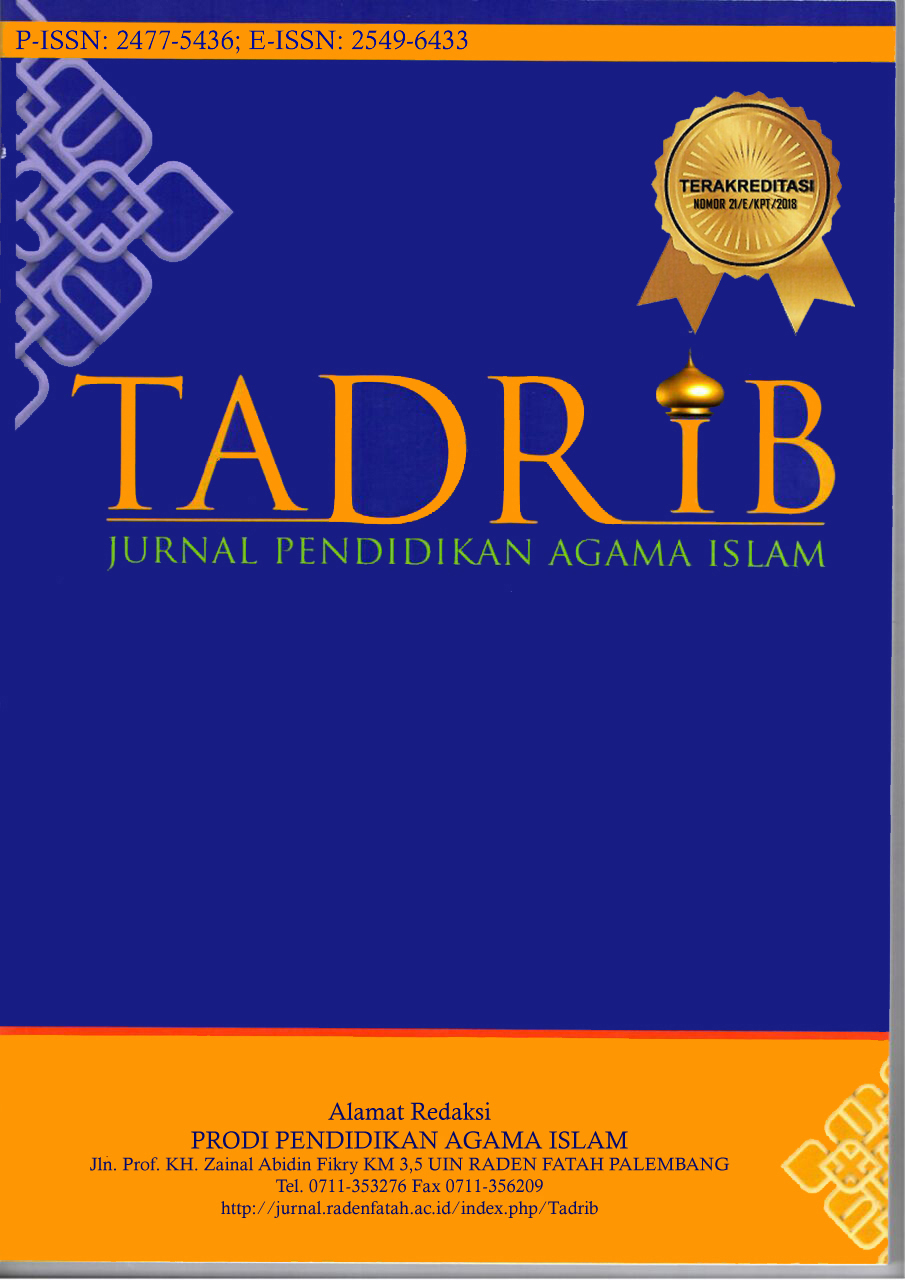 How to Cite
Alam, M. ( ). STUDI PENERAPAN PENDIDIKAN AGAMA ISLAM BERBASIS MULTIKULTURAL DI INSTITUT AGAMA ISLAM NEGERI (IAIN) KERINCI. Tadrib: Jurnal Pendidikan Agama Islam, 4(2), 319-334. https://doi.org/https://doi.org/10.19109/tadrib.v4i2.2272

This work is licensed under a Creative Commons Attribution-ShareAlike 4.0 International License.